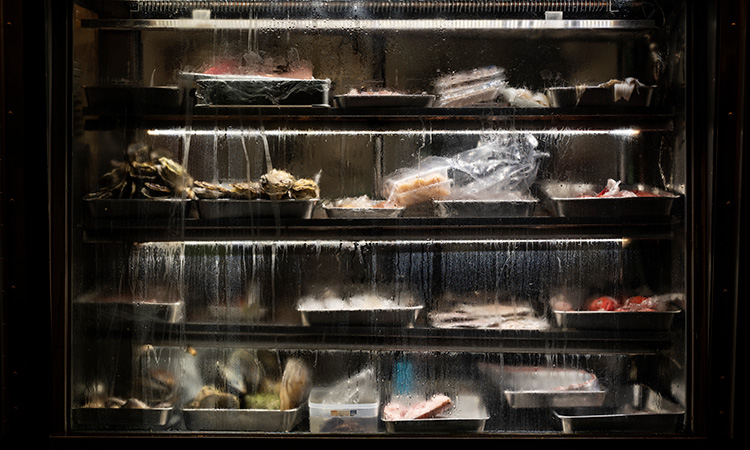 All sorts of businesses rely on commercial refrigeration systems to keep things afloat.
From small local butchers and bakeries to large chain supermarkets and pharmaceutical companies, a commercial fridge will help keep your products, whatever they may be, at optimum temperature at all times.
As such an essential part of your business, taking care of your commercial refrigeration system is of paramount importance. Especially if you're eager to keep making progress.
But what exactly can you do to keep your commercial refrigeration system in the best condition?
Read on to discover five top commercial refrigeration maintenance tips.
1. Clean inside and out regularly
As with any piece of equipment in your commercial kitchen, your refrigeration units require regular cleaning, inside and out on a weekly or biweekly basis.
Start by removing the contents, throwing out anything that's past its use-by date and putting the rest in a temporary cooling unit while you scrub down the inside shelves and surfaces with
a soft brush and a solution of warm water and soap or vinegar. Make sure to also remove any drawers and soak them for a little while, and rinse everything down with clean water –buffing everywhere dry with a clean, microfibre cloth at the end.
For the exterior, make sure to use a proper cleaning solution, and stay away from abrasive scrubbing tools and chlorine-based cleaners on stainless steel exteriors – so that they don't leave scuffs.
If you need to remove a particularly stubborn spot of dirt, consider using a baking soda paste or an appropriate stainless steel degreasing solution.
2. Make sure to keep your refrigeration unit dry
Moisture build-ups can cause problems with cooling, especially if it's on the inside of your unit. And cooling issues mean difficulty keeping your produce fresh.
This is why it's so important to wipe up any spills in your commercial refrigeration as soon as you notice them, and also check the shelves, surfaces, and the back of your unit once a week to make sure no condensation has formed.
If this is left to build up, your unit will start to freeze up and cause some potentially expensive problems – so cleaning up any messes and making sure that the inside is kept dry at all times is the best way to protect your investment.
3. Don't forget about the condenser coil
Your condenser coil is an essential component of your commercial refrigerator, as it helps to maintain the temperature inside your unit.
So, taking good care of it is vital.
Most manufacturers recommend cleaning your condenser coil every three months, and you can do this by first disconnecting power to the unit, then using a stiff-bristled brush to remove dust and dirt and clearing away any remaining debris with a vacuum.
4. Keep an eye on the gaskets
The gaskets are yet another vital feature of your commercial refrigeration unit.
Without them, or when they become damaged, you wouldn't be able to seal your refrigerator doors shut properly and, therefore, would have issues keeping the items inside at optimum temperature.
As part of your cleaning routine, you should be inspecting them for any splits or cracks, and if they are broken, replace them as soon as possible, ensuring that you're following advice from the manufacturer.
In busy commercial kitchens, it's not uncommon for dirt and grease to build up on the gaskets of your fridge, and if left to build up, this will wear them down over time. So, wipe them down routinely with the rest of your unit to prevent damage.
5. Check up on the air filters
Grease, dirt, and dust can also wreak havoc on your refrigerator's air filter, and large build-ups will affect its ability to ventilate effectively and cause permanent damage.
So regular inspections and cleaning are a must.
Using a vacuum or air compressor, remove any dust and other pieces of debris, and use a degreasing solution to get rid of any thick grease build-ups inside the filter.
If it's been a while since you last replaced your air filter and getting all of the grease and dust up is proving difficult, another replacement is probably long overdue.
Need more commercial refrigeration advice?
When you take good care of your commercial refrigerator, it could serve your business for upwards of fifteen years!
If you require further maintenance tips or cleaning advice, don't hesitate to get in touch with the commercial refrigeration experts over at J&M Refrigeration.
They'd be more than happy to help and look forward to hearing from you.
---