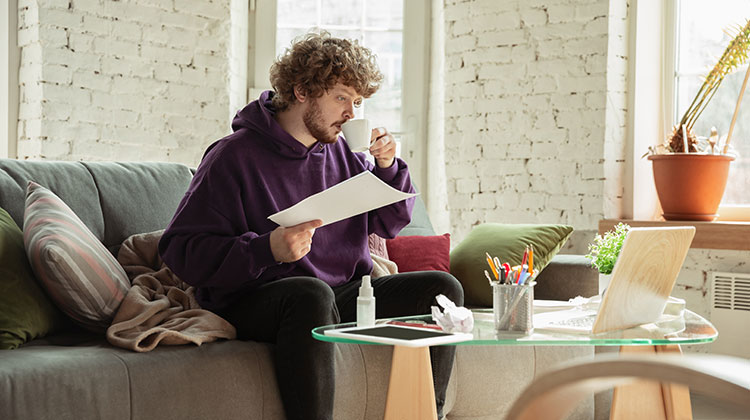 After injecting much blood, sweat, and tears into developing a brand identity, product, and website, you might feel ready to secure your first customers. As you will likely go up against large, established rivals, you must find ways to lure customers away from the brands to secure their custom.
Don't allow your lack of brand awareness to hold you back. Check out these four clever ways to promote your home-based business.
1. Publish a Business Blog
A blog can promote your business in various ways. By publishing regular articles on your website, you can improve its freshness, which can help your site climb the search engine results pages.
What's more, integrating popular keywords into the content can help you secure the top spot for a search and drive traffic to your website. This might also interests you: A Guide To Increasing Website Traffic
However, a blog isn't for search engine optimisation (SEO) purposes only. It will provide a forum to share your brand's expertise, or you can publish helpful articles to support the customer experience.
Once you hit publish, promote the entertaining, informative article across your company's social media profiles to increase your readership and web traffic. It's a free and effective way to secure new customers and improve trust in your brand. Plus, you can build up a profile of being a true expert in your industry.
2. Spread the Good Word
Are you struggling to drive traffic to your website? Use promotional merchandise to spread the good word about your brand. Grab people's attention by gifting them an item they would use each day, such as:
Office stationery
A travel mug
An umbrella
A backpack
High-quality everyday promotional items will help recipients remember your brand, which could improve trust in your business. Also, passers-by might even spot a person's branded merchandise, which could increase your company's brand awareness.
3. Gain Free Publicity
Media exposure isn't exclusive to big brands. Small businesses can grow their brand awareness by gaining free publicity from a local or national newspaper, magazine, or website.
Try to find an angle a journalist would want to cover and submit a compelling press release, which could result in them promoting your brand, products, or services in an upcoming article. It could improve visits to your website and increase your annual sales.
4. Send Engaging Email Newsletters
Encourage past customers to buy from your business again by sending email newsletters. Aim to build an extensive database of subscribers and then create and send attention-grabbing emails straight to their inbox.
Choose a catchy subject line that will encourage them to open your email, and then drive them to your website with fantastic offers, new products, and interesting content.
Many dependable marketing automation platforms can help you build professional emails for an affordable fee. Plus, you can automate your messages to save time and even use A/B split testing to identify the best email marketing tactics for your growing brand.
There is no limit to what you can achieve when running a home-based business, and the above smart tactics could boost your brand's recognition, trust, and sales.
---