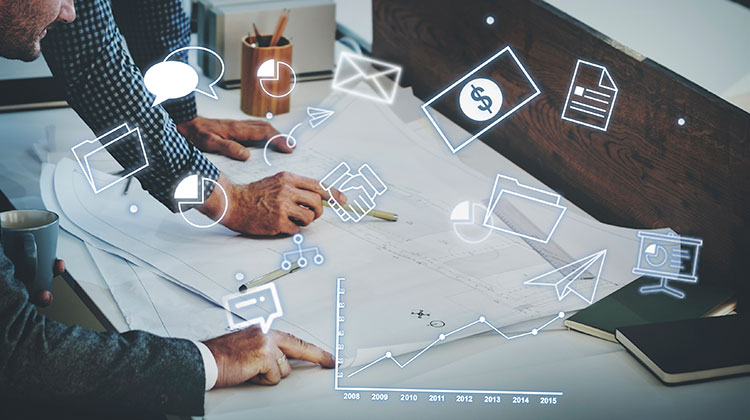 There are many different career paths to choose from out there, all offering various opportunities and a chance to do something that you are passionate about. Sometimes, it can be overwhelming to choose the path that is the right one for you, particularly when you also need to think about issues such as job security, career progression, and continuing to be challenged and growing both professionally and personally. If you have been considering a career change or are fresh out of school/university, and aren't sure which path to take, below are a few reasons why you should give marketing a chance.
1. It's in Demand
All over the world, businesses need marketing strategies and campaigns to engage with their customers and increase their sales margins. This means that marketing roles are in demand and will continue to be for decades to come, particularly as the field of marketing is ever-evolving. Whether you work directly with a company in their marketing department or you find work with a marketing agency, there are plenty of job opportunities available.
2. There are Various Roles to Explore
Another benefit of looking at the marketing industry as a career option is that there are various roles within this field that you can explore. You could take on a more research-based role that helps the rest of the marketing teams to better understand consumer demands, how they will respond to brands, and different types of advertising. If this doesn't sound right for you, you could look at becoming a content creator, whether that is written content for campaigns or graphic design to make eye-catching advertisements, or even developing video content and TV advertisement ideas. You could work as a sales representative or even as a personnel manager to work directly with clients. There truly is a lot to explore within this industry, so finding the right role for you is very possible.
3. A Chance to Challenge Yourself
If you want a career that pushes you rather than allowing you to coast along unchallenged, then marketing is certainly an industry that could provide that for you. It can be a fast-paced world with various job progression opportunities, and there is always something new to learn and the chance to be innovative. To get ahead in your career in marketing, you could also consider returning to education and getting a master in digital marketing or a similar degree that is relevant to your role.
4. Good Salaries
Money might not be everything, but it is an important factor when you are considering your career options. You want to have peace of mind that you are getting paid fairly for your hard work and that you will be able to afford a comfortable lifestyle. While salaries will vary depending on the level of roles, marketing, in general, can offer very comfortable salaries and sometimes the opportunity for bonuses at the end of each year depending on the company.
If you have been contemplating which career path would be a good fit for you, take a deeper look at working in marketing and see if this industry speaks to you.
---