What is OLED? Although OLED and AMOLED, which are screen technologies that we are getting to hear more and more every day, are similar technologies, there are some fundamental differences between them. When buying a new device, we answered the curious questions about screen technologies such as what is OLED in your mind, what is AMOLED, what are the differences.
In today's world, we talked about LED, OLED, AMOLED and even transparent screen TOLED technology. We are starting to hear more often the screen technologies that are developing day by day and therefore the usage area is increasing. Nevertheless, many questions such as what is OLED can still arise in the user's mind. Knowing what OLED is and how it differs from other display technologies, you can make easier choices when purchasing a new device.
Of course, the basis of all these different screen technologies comes from LED technology, which is also in their names. We can answer the questions of what is OLED and what is its difference with others by comparing it with LED technology. When buying a new device, knowing the answers to the basic questions such as what is OLED, what is AMOLED, what are the differences will mean that you as a user know what kind of product you are purchasing. So, What is OLED?
---

What is OLED?
OLED technology, which is short for Organic Light Emitting Diode, has an organic carbon film behind the windshield. When current flows through it, this carbon film emits light, that is, an image is formed. It is much smaller, lighter, flexible and thin compared to LED technology. The most striking feature is that it consumes less energy while reflecting dark colors.
What is AMOLED?
In AMOLED technology, short for Active Matrix Organic Light Emitting Diode, there is a thin film transistor called TFT, which controls the flow of pixels behind the windshield. Since AMOLED technology, which reflects each pixel individually, is much more flexible, light and thin, it can be easily used on all device screens.
Difference between OLED and AMOLED?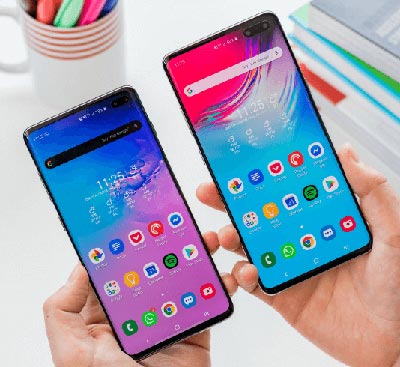 Usage areas
Lifetime
Cost difference
Image quality
Energy consumption
Usage areas
OLED screen technology is generally used in television panels, computer monitors, laptop screens, some smartphones, wall and home lighting. The reason for this is that OLED screens cannot be produced in every desired size. It is generally preferred for large screens.
Since AMOLED screen technology is much more flexible and light, it is used in smart watches, tablets of different sizes, portable music players, game consoles, different production equipment and digital cameras. AMOLED technology, which can be easily produced as desired and can be used efficiently in all areas, is also used in industrial areas. So, What is OLED?
Lifetime
The more lightness, flexibility and refinement a new technology offers, the less its usage time is. Because it stays away from a layer that will provide the protection it needs. For this reason, OLED technology has a much shorter life compared to its predecessors LED, LCD and PDP displays. Especially water and OLED are a duo that should not come together. The OLED screen that comes into contact with water is directly damaged.
AMOLED, which is produced with the inspiration of OLED, is unfortunately quite fragile with the refinement of innovation. The image quality of AMOLED screens deteriorates over time, although not immediately. Likewise, the problem of not emitting light, called screen burn, is commonly seen on AMOLED screens. When we compare the two technologies, we can say that AMOLED displays are more sensitive.
Cost difference
OLED, from LED; AMOLED is also a more expensive technology than OLED. The reason for this is the thinness, lightness and flexibility gained with each new technology. The cost of the screens, which are made useful for more common use, is also very high to be durable. Therefore, each new screen technology goes through a more costly production process. So, What is OLED?
Of course, if we make a comparison between the two screens, we can say that AMOLED display technology is much more costly. In any case, the smaller a technology product is, the more it costs, because the hardware inside will also shrink and become thinner. Thin, light, flexible product is always more expensive because it is also more costly to produce.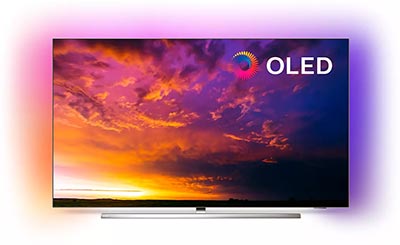 Image quality
It is necessary to do justice to OLED screen technology in terms of the image quality it offers. AMOLED display technology offers average image quality anywhere, in any area, on any device, but you won't find the dark hues and contrast ratio offered by OLED displays easily on any AMOLED display. Nevertheless, we can say that AMOLED displays offer a much more successful artificial contrast in tight spaces.
AMOLED displays transmit each pixel one by one, while the OLED display offers unity. Therefore, you can have full control over the image on a device with an OLED display. Different contrast range allows the user to choose their desired image density. Another disadvantage of AMOLED screens is the deterioration of the image quality they provide when exposed to sunlight. Under sunlight or intense light, the screen will reflect and the screen will become invisible.
Energy consumption
AMOLED display technology reflects each pixel individually with the current flowing through it and offers a much more successful refresh rate. But speed means high energy consumption. Therefore, AMOLED displays have a disadvantage in terms of energy consumption. It is also very difficult to restrict energy consumption because AMOLED displays do not have as wide a control as OLED displays. So, What is OLED?
OLED display technology consumes much less energy as it distributes light through a single panel. It works with minimum energy consumption, especially when reflecting dark colors. For this reason, OLED technology is used in large device screens that consume much power. Since less energy consumption does not tire the device, it also offers a longer service life.
When buying a new device, we answered the curious questions such as what is OLED, what is AMOLED, what are the differences between them that may occur in your mind. You can evaluate the pros and cons of different screen technologies according to your user habits and choose the device with the most suitable screen technology for you.
---