Technological Developments: The year 2020 was a difficult year for the whole world. While the whole world is focused on the coronavirus epidemic, scientists do not stand still and are working on new technological developments that will take humanity one step ahead in fields such as medicine, transportation and construction. Here are the important technology developments that will shape the future in 2020.
The Covid-19 outbreak that affected the whole world; earthquakes, economic crises and unemployment, 2020 has been one of the worst years for almost the whole world. While we all focused on coronavirus vaccine studies, we also experienced new technological developments throughout the year. Moreover, the technological developments in question are of the kind that will actually take humanity one step further in many areas.
According to the World Economic Forum report published in Scientific American magazine, there are 10 important technological developments in 2020. Technological developments published in the report took place in different fields such as medicine, transportation and construction. The fact that such important technological developments occurred in 2020, when we lost our hope sometimes, brings with it the hope that the years we will live in will be better.
The most important technological developments during 2020
Digital Medicine
Painless injection with micro needles
Electric aircraft
Solar energy in chemistry
Hydrogen fuel
Low carbon cement
Virtual therapy
Advanced genome synthesis
Spatial method in computing
Quantum sensors
Digital Medicine
Even a small device like a smart watch now measures the heart rhythm in people with blood pressure and heart disease. It is aimed to develop this system further and a smart watch to detect and track disorders such as depression, respiratory disorder, and Alzheimer's. Developments in sensor pills that will detect the person's body temperature, stomach bleeding and damaged DNA have accelerated. In this way, it is aimed to take a new step in digital medicine and help people who have difficulties in accessing healthcare services.
Painless injection with micro needles
No fear of needles or painful injections remain thanks to micro-needles thicker than a sheet of paper and not wider than a hair. Micro needles can penetrate under the skin without damaging the nerve endings. It can even be mixed into a cream and the procedure can be performed without the patient understanding what is happening. Without the need for expensive equipment and trained personnel, blood tests and vascular access are now available in places where healthcare services are insufficient or even at home.
Electric aircraft
We are very close to the era of electric aircraft. Thanks to the electric aircraft projects of important institutions and companies such as Airbus and NASA, carbon emissions will be reduced, fuel costs will be reduced and noise pollution will be minimized. It is still early for long-distance flights, but it is known that there are 170 projects on electric aircraft to be used for urban air traffic. Airbus says that by 2030, 100-trip electric aircraft will be in use.
Solar energy in chemistry
Fossil fuels are used during the production of almost all of the chemicals we use today, and the damage this situation causes to the world is known. In the light of new technological developments, waste gases such as carbon dioxide will now be used in the production of solar energy and useful chemicals. The development of catalysts activated by sunlight forms the foundations of future solar energy refineries today. Thus, less fossil fuels will be used and waste gases will be recycled.
Hydrogen fuel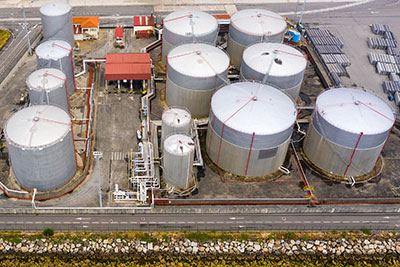 When hydrogen is burned, it turns green and the only by-product it produces as waste is water. For this reason, it is one of the least harmful fuel types to nature. It is thought that hydrogen will become an important fuel source by 2050, becoming a 12 trillion dollar market. With the widespread use of hydrogen as a fuel in areas with high energy fuel need such as manufacturing and transportation, carbon emissions will decrease significantly.
Low carbon cement
4 billion tons of cement is produced annually in the world from cement, which is the main component of concrete, the main need of urbanization. This production process accounts for 8% of global carbon dioxide emissions. When it is calculated that urbanization will increase even more in the next 30 years, it is thought that the production capacity will increase to 5 billion tons and therefore carbon emissions will increase. It is planned to reduce carbon emission with many important projects such as reducing the carbon retention rate of cement and removing cement from concrete components completely.
Virtual therapy
With new technological developments in the medical field, the human factor is disappearing in clinical trials. A mathematical model is created from high resolution images taken from an organ and algorithms create a virtual version of the same organ. Experimental vaccines, drugs and treatments are tried on these virtual organs to remove the human factor. Thus, the process becomes faster, more reliable and less costly.
Advanced genome synthesis
Technological advances in genetics are paving the way for synthesizing and modifying genomes comprehensively. With the facilitation of studies on genetics, chemicals in biomass and waste gases can be decomposed, the production of fuels and construction materials can be sustainable, resistant plants can be created, and the human genome can be rewritten. It is possible to create change on nature with advanced genome synthesis.
Spatial method in computing
The physical and digital world combined with the developing virtual reality and augmented reality technologies. Our world can be transformed into a virtual world with the digitalization of objects and the reaction of the produced sensors to each other. However, more is possible. With a spatial map, movement and interactions of objects can be monitored and even controlled in both the digital and real worlds. It is thought that this spatial method will pave the way for new developments in industry, health, transportation and home technologies.
Quantum sensors
Intelligent devices that can see or portable scanners that monitor human brain activity are no longer impossible without conventional imaging technologies. Quantum sensors, which work precisely by detecting the electrons of objects in different energy states, with a technology called quantum sensing, can enable us to know much more than what is seen. This technology is quite expensive and complex, but with new technological developments, new areas of use can be created and we can meet much more affordable examples.
While the whole world is focused on Covid-19 vaccine studies, other areas of science continue to produce new technological developments. Although the flash point of technological developments on the list is 2020, the foundations of most of the studies were laid years ago. We are excitedly following when these technologies will reach the end user.
---