Facebook x Ray-Ban Stories – One of the most important parts of wearable technology products, the smart glasses industry, Facebook took a step with Ray-Ban Stories. Examine the project closely.
One of the most important parts of wearable technology products was expected to be smart glasses. We have to admit that Google took a pretty big hit from the Glass defeat. Although different initiatives emerged afterwards, none of them were as remarkable as Facebook's collaboration with the famous eyewear brand Ray-Ban. Will Facebook bend the smart glasses business that can cause radical changes in daily life? It is difficult to predict this right now, but let's take a closer look at this project and try to understand it better.
Facebook x Ray-Ban Stories
Classic Glasses Design Succeeds
Who would have guessed that Wayfarers, Ray-Ban's most acclaimed and classic eyewear line, would one day meet technology and feature dual cameras, microphones and speakers for photography and video? Such a development in Ray-Ban eyeglasses, which I have loved for a long time and which I like to suit myself, is especially pleasing for me. I think this is an important development, especially in terms of design.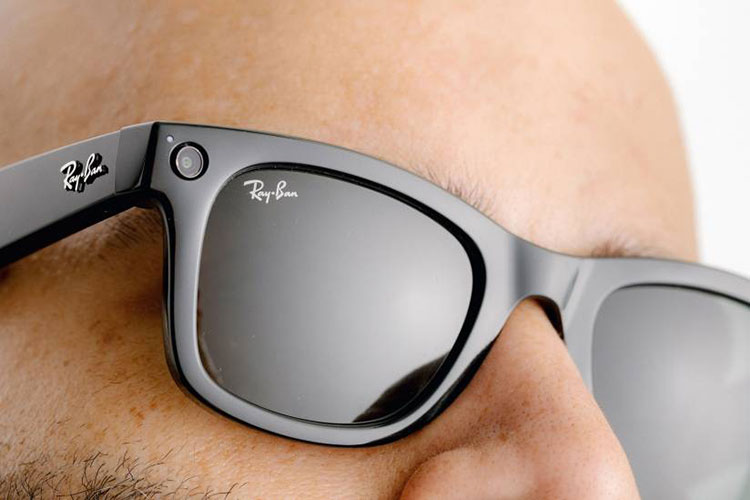 I experienced these smart glasses during the days when I was in San Francisco for the Google I/O event where Google Glass was shown for the first time, and frankly, I was a bit disappointed. First of all, the design structure was not enough. As someone who wears glasses in his daily life, I focused directly on the user experience.
I think that the design rather than the technological features has a great impact on the failure of Google Glass to show the expected success. Of course, the smart glasses project of Google, Facebook and Ray-Ban, called Stories, has already achieved success, I think. It is very nice that they re-edit the glasses that people love to use as an accessory without spoiling their style.
Will Facebook Carry Life to Instagram Stories?
The fact that they named these glasses Stories and that Facebook is leading the business inevitably brings Instagram Stories to mind. Presenting Tiktok's worldwide crazy success with its Reels feature, Instagram perhaps aims to share more content with people than in their daily lives. Facebook, which owns Instagram, may have such a long-term strategy. If we ask if our life is returning to the Truman Show, it would be appropriate.
Privacy Debates Will Inflame
It seems that the debates about privacy created by wearable technologies, and especially smart glasses, will flare up even more in the coming days. The possibility of shooting in a way that other people cannot understand, almost like a hidden camera, may mean setting special conditions and limitations for some businesses (restaurant, bar, beach, gym, sauna, etc.). During the time when Google Glass was talked about a lot, there were heated debates about privacy.
In order to take precautions in this regard, some details have been paid attention to in its production. For example, hardware protections are included, such as a power switch to turn off the cameras and microphone. In addition, a capture LED connected to the camera is positioned, which emits a white light to notify people nearby when taking a photo or video.
Facebook's Eyes In Our Eyes!
Although the era of Facebook, one of the largest social networks, has passed for many people, it is clear that there is still a long way to go for Instagram and WhatsApp, which the company owns. Technology giants, who want to have a place in our face, are working hard to ensure that the time people spend on the internet is almost 24 hours.
In fact, this approach is hardly new. Snapchat also implemented a similar initiative and intended to entice users with its Spectacles smart glasses. Snapchat's home account didn't fit the market, but Facebook is ambitious and seems to have learned a lesson. Of course, this isn't the first time Facebook has been heavily inspired by the young company, and even the name of the glasses seems to add salt to the wound: They've been dubbed "Stories", apparently in homage to the social media format invented by Snapchat.
Estimated Price Information Given
Facebook, which has to take into account the price sensitivity of the user, has adopted a price of around 300 dollars. The internet price of the smart glasses, which Snapchat has developed with updates and released its third generation, is around 150 dollars. Speaking of money, I should add that Snapchat has lost over $40 million from its smart glasses business so far.
The biggest advantage of the Facebook-Ray-Ban partnership will be its style rather than its technology. The partners in creating fashion items are focused on making these glasses the way people actually want to wear them.
---