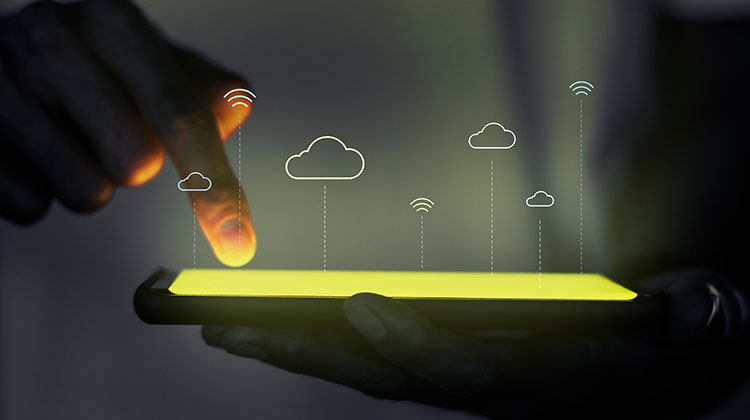 The year 2022 is set to be an exciting one for cloud technology, with massive growth and adoption expected across all industries. From a transition to multi-cloud strategies to an increase in cloud-to-edge applications, keep reading to discover the top seven cloud computing trends to look out for in the year ahead.
1. Cloud gaming
While many of the major online players such as Amazon, Google, and Microsoft all launched gaming on-demand services in 2020, in the next 12 months, you can expect many more businesses to follow suit.
Cloud gaming offers many benefits to brands, much in the same way that on-demand movie streaming does. For example, users do not need specialised hardware or entertainment libraries to store their games. Cloud gaming also enables businesses to eliminate the risk of piracy and enables gamers to play more than one game at a time, which means more revenue.
2. Multi-cloud strategies
In 2022, you can expect to see many more businesses adopt a multi-approach to cloud computing. As in, they will utilise multiple different cloud services rather than just one. In fact, data shows that 92% of companies already use a multi-cloud model, while 87% have adopted a hybrid cloud approach.
3. Cloud security
As you might expect, cloud security is set to be an important factor in cloud computing in the year ahead, with many businesses set to enlist the help of IT Support Services to ensure they are sufficiently protecting both their data and their customers' data.
With the ever-increasing rise in cyber-attacks, which are becoming more sophisticated all the time, organisations must ensure they have robust data protection policies in place.
4. Cloud-to-edge application
Edge computing offers many advantages to the modern business, including reduced latency, cost, and security risks, with the roll-out of 5G technology only set to increase this computing trend. In the next 12 months, expect to see a massive demand for cloud-to-edge applications as businesses invest in the fusion of AI, 5G, and Edge technologies.
5. Cost optimisation
Although businesses will be willing to spend more on cloud computing in 2022 and beyond, this doesn't mean that they won't be looking for ways to make the most out of their investment.
As well as scheduling IT resources to optimise costs, businesses will also be tracking how much storage is being used per application so that they can resize their resources accordingly.
6. A greener cloud
Both Google and Microsoft have already implemented procedures to increase the efficiency of their cloud computing infrastructures, with many more businesses set to adopt the same approach to cloud computing in the year ahead.
From using wind and solar panels to planting trees, there are many ways that brands can lower their environmental impact in 2022 and beyond.
7. Serverless computing
Serverless computing models are gaining traction with businesses, both big and small, enabling brands to build new applications quickly and cost-effectively. Serverless computing is particularly popular for businesses that are looking to expand but do not have the infrastructure in place to do so.
---