While saying it will come out, Apple finally introduced the first on-ear headset model called AirPods Max. In addition to sound technology and ergonomics, we have compiled striking details about the new headset, which seems to be an icon with its aesthetic appearance.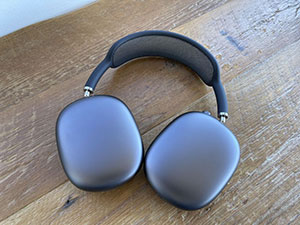 No matter how high quality the speakers of mobile phones are, the most urban and comfortable way to keep the sound of music and video in the personal space is to use headphones. Although the developments in lesson technology in recent years have given us studio-quality headphone models, manufacturers trying to stand out in the tough competition are introducing their ambitious models one after another.
Over the past 10 years, we have witnessed that Apple, which has managed to lead the music player market with its iPod series, has also mobilized the mobile phone and tablet markets. The last sector showed its bending movement in the smart watch industry with Apple Watch models. It has been talked for a long time that Apple, which offers AirPods in-ear headphones as an indispensable accessory of the phone, will release an on-ear headset model. Finally Apple made the expected launch. You may want to take a look at techradar's AirPods Max review.
Targeting quality music fans and style lovers
While wireless headphones are an important part of music enjoyment for some, for some, they come to the fore in terms of ecosystem compatibility as well as sound features. AirPods Max, which is positioned as an on-ear headset model, offers a powerful sound experience, especially for millions of iPhone users to access more compatible and high-quality headphones.
AirPods Max appealing to the eyes with its colors and design; With features such as Adaptive EQ, Active Noise Cancellation, Transparent mode and spatial sound, it promises a satisfying experience in terms of sound quality.
Complementing elegance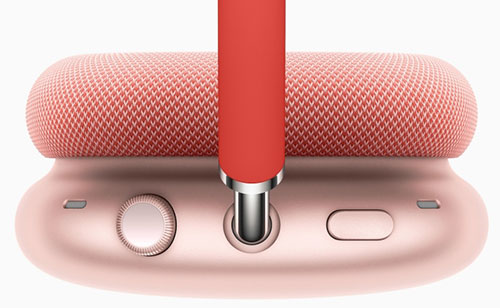 With its space gray, silver, sky blue, green and pink colors, AirPods Max, which is a complementary to elegance, is a very stylish alternative for those who value aesthetics with its headband made of mesh form and a robust stainless steel headband. Adjusted to the head thanks to the headband frame, the headset is connected to the headband with a rotating mechanism.
The headset, which provides effective sound isolation thanks to being made of memory foam, comes with the Digital Crown, which we are familiar with from Apple Watch. Thanks to the Digital Crown, the functions of amplifying, switching between songs, answering calls and starting Siri are easily performed. The physical button of the headset also creates an option in use.
Ultimate sound experience
In addition to the design that provides deep bass, precise midrange and clear high frequency expansion, AirPods Max hosts many features that maximize the audio experience. The headset, which enables the sound to be heard in detail with its 40 mm dynamic driver, offers a distinctive sound experience with the H1 chip that can perform 9 billion operations per second.
Thanks to the Adaptive EQ feature, low and medium frequencies are adjusted according to the fit and insulation of the ear cushions. This means that the sound is heard in enough detail that music professionals can easily distinguish. The AirPods Max headset also has additional features such as automatic switching from noise canceling to transparent mode, voice sharing and voice messages with Siri.
Strong connection, long-term experience
AirPods Max comes with Bluetooth 5.0 connectivity, the latest version of the wireless standard. It comes out of the box with a charging cable from Lightning to Type-C and a Smart Case. Another feature of the wireless on-ear headset that is as powerful as its sound features and connectivity is that it can be used for a long time. When Active Noise Cancellation and spatial sound features are active, it is possible to listen to music and make calls for up to 20 hours. The Smart Case goes into ultra-low power state when the case is attached, indicating a powerful headset on the battery side.
The fact that the headset is designed to increase acoustic performance and provide comfort by distributing the weight evenly makes it attractive. The headphones, which allow you to hear all the details of the sound, look very elegant with color options.
---
Let's share!