Student discounts are saviours because the life of a student is great from very many points of view. It is the time when you start being on your own and exploring how life tastes like. It is the period when you have fun, but also get ready for the adult life that is coming in the near future. Still, there is one single problem that affects almost all students, and that is the lack of money.
How to Save Money with Student Discounts
Yes, money is the only aspect that can limit you when you are a student. It is rather frustrating to have so many options, but so little cash. Probably you faced, rather often, the situation in which you were thinking to do see a movie with your friends, or save your money for that book you needed for college.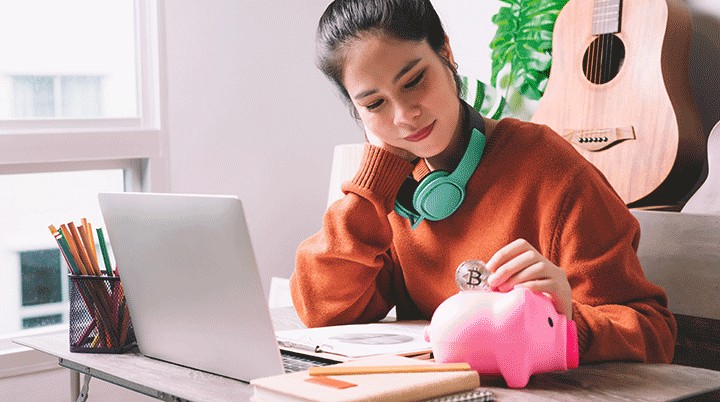 Besides a walk in the park, watching a movie on free online TV, and very few other things you can do without needing money, for the rest you'll have to pay. Not to mention that fashion items, like clothes, shoes, and accessories, put you in a big difficulty when you need to get them. Still, there are ways of saving money and get all that great stuff you need. How? By using discounts specially created for students. UNiDAYS, NUS Extra and Student Beans iD are just a couple to mention, and the greatest, that can help you have a great deal. Let us check them out. Let's take a further look at student discounts.
UNiDAYS
UNiDAYS can offer you a great range of discounts to a high number of well-known brands of clothes and shoes. By being a member, you will enjoy discounts in very many online stores, like ASOS, Missguided, New Look, Schuh and many more. Also, if you invite a friend to join as well, you will be rewarded, earning more money to spend shopping, saving your own for the important things. Continue reading to get additional information about student discounts.
NUS
NUS is actually the National Union of Students, a voluntary membership organization that tries to make the lives of students easier and more pleasant. The NUS Extra is a student discount card, which can be used for multiple purposes. With this card, you can enjoy cheaper food at Pizza Hut, Pizza Express, and other places you can grab something to eat. You can benefit from more affordable shopping on Amazon, Odeon cinema ticket discounts, and many other discounts, like traveling and resorts.
Update: NUS Extra has renamed as TOTUM offering student discount card throughout the UK.
Student Beans iD
Student Beans iD is a digital student iD card, offered for free, that can get you discounts at a great variety of shops, like Apple Store, Topshop and more. Take the card and unlock the great prices of the things you wish to get.
Life as a student can be amazing, and if you enjoy these student discounts, then you will have nothing to worry about. Raise the limits regarding your funds, and make sure your money is well spent, by paying the best price you can get. Take advantage of these facilities created for students, and don't let anything pull you down. It is time to make your student life incredible and never feel you are left without money. Whether you shop online or in-store, make UNiDAYS, TOTUM, and Student Beans iD your best allies. Now, it is time to save money with student discounts.
---
"I enjoy sharing my books as I do my friends, asking only that you treat them well and see them safely home."
― Ernest Morgan