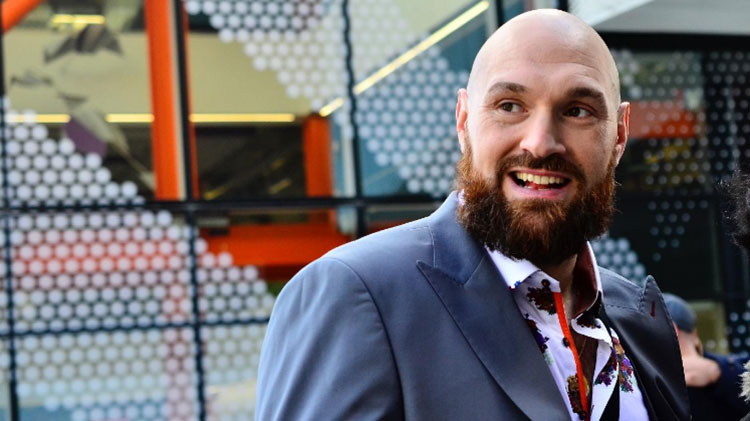 With Tyson Fury potentially making his last ever appearance in the ring at Wembley this weekend against Dillian Whyte, British boxing will be on hand to appreciate one of the best ever fighters to grace the heavyweight division. It will be interesting to see if Fury does hang up the gloves after his trip to London, but with the politics of boxing really overshadowing the build-up to this battle of the Brits, it would be a strange way for the curtain to close on a glistening career. It all depends on other results.
Since his dramatic return to glory, almost redolent of a Hollywood movie, 'The Gypsy King' has completed his trilogy with Deontay Wilder, and now prepares to take on Brixton-based Whyte, but with the unbeaten Fury dominating the boxing odds, there is obvious frustration that it isn't Anthony Joshua stepping in the ring. With no disrespect to Whyte, who comfortably dispatched Alexander Povetkin in his last bout, it isn't quite what we expected for a showcase between Frank Warren and Eddie Hearn.
It's a strange set of circumstances at Wembley. According to Frank Bruno, Fury will carry on boxing if the Joshua fight becomes available. "Tyson Fury has talked about retiring but if the numbers keep going up, he ain't retiring jack s***," he said. "Eventually if the money is there to be made, I think [Fury and Joshua] will definitely get it on."
We have no doubt this is a fight Fury would win, and will dominate on Saturday according to the Whyte vs Fury odds. Let's take a look at some of his best career knockouts to see just what 'The Gypsy King' is capable of.
Marcelo Nascimento – 2011
Going back over a decade now, Fury was really starting to make his name in the heavyweight division and this emphatic knockout of Brazilian Marcelo Nascimento was certainly a big statement of intent. It showed that despite being six foot nine inches tall, Fury was delicate with his head movement and as athletic as a middleweight, ducking everything Nascimento threw at him before replying with a left and right combination that landed expertly. It's still hard to believe he was only 22 at the time, and it set up his bouts with Derek Chisora for another trip to Wembley.
Steve Cunningham – 2013
While Steve Cunningham is hardly the most decorated boxer on Fury's long list of victims, it was the sheer brutality of this 2013 knockout that is the reason it makes the list. Donning a rare full head of hair, Fury pinned his opponent against the ropes, and with nowhere to go the American succumbed to a series of powerful blows, with Fury's reach proving the difference as a dangerous right hook finished Cunningham in the seventh round, his body slumping to the floor and failing to get back up.
Deontay Wilder – 2021
A year on from his demolition job in Vegas, Fury returned to the ring to complete that aforementioned trilogy with Wilder — demonstrating exactly why he is the best in the business. The signs were there for all to see even as early as the third round when the 'Bronze Bomber' was rocked by a flurry of big strikes. Fury picked the American apart but with Wilder's own knockout capability, it was still a cautious approach. Having learnt the lesson of their first bout and seeing his moment to strike, Fury secured a knockout in the 11th to retain his WBC heavyweight crown and ensure he will be remembered as one of Britain's best boxers.
---