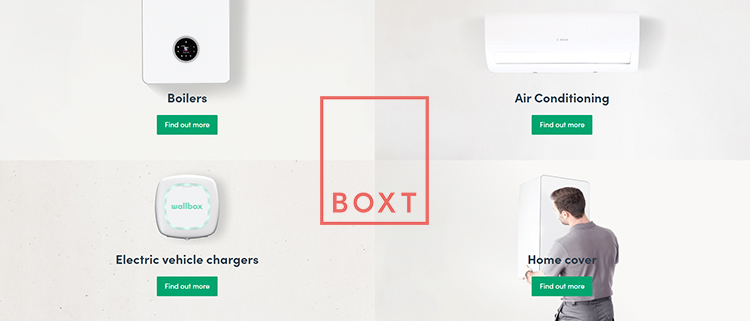 If the time has come to think about a new boiler, many companies are willing to help. Therefore, it's good to do your research and find a reputable company to provide you with the goods and services you'll need safely and at the right price. One of the biggest is BOXT, a company that has set its sights on cutting out salespeople from the process to help bring down the cost of installing a new boiler.
Boxt discount codes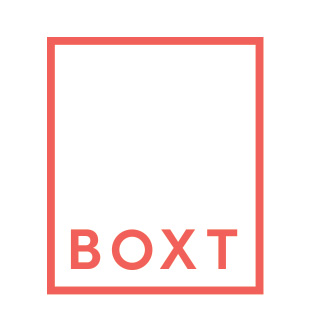 Boxt
Featured Store
BOXT provides customers with the ability to get a fixed and fair price for a new boiler in 90 seconds. Use BOXT discount codes below for extra savings!
Happy Halloween! Enter this BOXT discount code and get up to £100 off boiler installations on selected dates. Use this code for a spooky surprise. Hand-tested today!
Click to copy the code below, then paste at checkout.
Shop now at: BOXT
---
Who are BOXT?
BOXT is a UK based intermediary that has partnered with a network of 500+ engineers and four of the biggest boiler manufacturers – Worcester & Bosch, Ideal Heating, Baxi and Vaillant.
Thanks to this network of boiler fitters, customers throughout most of the UK can get next-day boiler installations. BOXT states that its engineers are efficient, friendly and individually vetted to ensure a perfect service. They even promise to remove your old boiler and take all the mess with them when they leave. The testimonials bear this out for BOXT on Trustpilot, who have maintained a 5.0/5.0 rating with over 8700 reviews at the time of writing this article.
---
How does BOXT work?
BOXT offers a simple question process to establish which boilers would best suit you and your home. The answers you provide will establish how big your home is, where you want to fit your new boiler and how great the demands on it are likely to be. All this helps identify the right equipment for you.
Once you have identified the right products for your property, an engineer is assigned, and you can get to know them a little from their profile, which includes a photograph and some humorous details, such as how they like their tea and their favourite biscuit to dunk!
---
How much do BOXT boilers cost?
BOXT's budget offerings start from £1520, with their more premium range (including Google Nest integration beginning from £2087. You will select your chosen boiler and either pay in full or make use of the offered finance options.
Add-ons such as new valves, central heating pumps, new hot water cylinders and multiple Nest products can all be added during the checkout stage. Selecting quieter days for delivery and installation can save you £50 off the total. BOXT offers several payment options, which we've laid out below for you:
Payment by card – BOXT accepts Visa, Mastercard and American Express if you want to pay the entire sum on a card. You can even split it over more than one card if you like, but you have to call them to do so.
Pay monthly with 0% APR over 12 or 24 months.
Pay monthly with 10.9% APR over 36 or 60 months.
In our quotes for fitting a new combi boiler to replace an old, based on a three-bed semi-detached house with one bathtub and one shower, we saw quotes from £2470, including VAT. That worked out at just £16.59 per month over 60 months with a 10.9% APR.
If you have some money to put down now, to reduce the monthly payments, you can select the size of the deposit you want to pay, from 0 to 50% of the total value.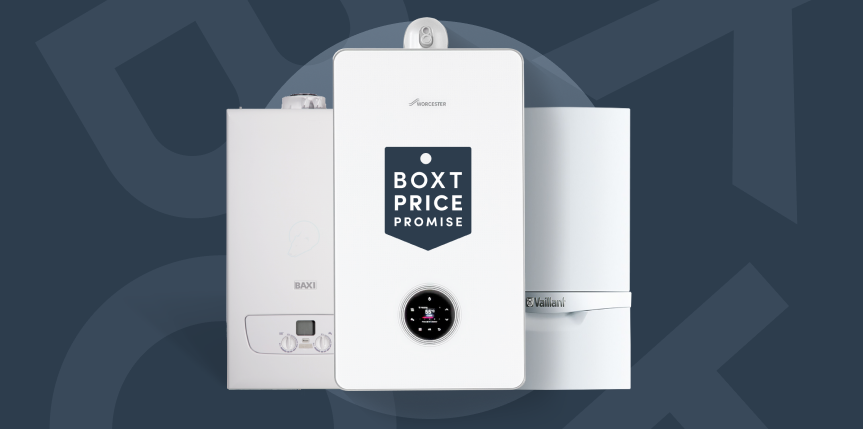 ---
Why use BOXT boilers?
So why are people using BOXT? BOXT boilers come from top name boiler manufacturers and are partnered with divide finance to make modernising your home heating solutions much more affordable.
Because BOXT has opted not to be heavy-handed with their sales processes, employing no salespeople, those cost savings are passed on to buyers. BOXTs extensive network of approved and vetted engineers makes getting a new boiler fitted quick, easy, and reliable.
---
What else does BOXT offer?
While boilers are BOXTs bread and butter, they also offer the following:
Air conditioning – High end indoor and outdoor units that will remove the heat from your home and provide. These are quiet in operation. The outdoor unit can be fitted on an outside wall, roof, balcony, or the round.
Electric vehicle chargers – As electric cars move towards becoming ubiquitous, fast car chargers need to be fitted. BOXT helps with this, too, providing a choice of chargers. The quote process is similar to the Boilers and Air Conditioning options, with engineers available as quickly as the next day on occasion.
Home Cover – BOXT offers two service plans to ensure that your new boiler is serviced and the broader heating system is looked after, including the boiler controls, flue, gas supply pipes, radiators, valves, etc. The boiler is covered with a ten-year manufacturer boiler warranty, which requires a yearly service to remain valid.
---
Conclusion
BOXT offers a well-rounded site with a range of boilers, air conditioning units, and fast electric car chargers. Whether it's a desperate need to change a broken-down boiler, or a desire to replace inefficient boilers with more modern designs, BOXT can meet your needs.
Air conditioning may be the other end of the market, cooling homes rather than heating them, but the natural way that BOXT makes use of its network of engineers to provide this service too shows a design to the business that is well thought out, which is precisely the sort of company that you want to work with when making such significant purchases.
The process can be broken down into five simple steps. Answer a few questions, choose your products, Pay, Receive your boiler (Usually on the day of installation), and Installation. Simplicity and efficiency go hand in hand for BOXT, providing the perfect, easy to use service.
---