Have you ever thought about the right choices you made for your dog while buying dog food? We attach great importance to our dogs, whether they have routine controls or their training.
There are many different types of food according to your dog's age and breed from the amount of protein in the formula. So which is the right choice? Here are the information that can answer the questions in your mind
How to Buy the Best Dog Food?
The most important factor in choosing dog food is your dog's age and race. After these two factors, it enters into the circuit whether it is sterilized or not. Age, race and infertility are three important factors to consider when buying food.
We continue with the factors that should be considered in order of food, respectively. Next factor to be considered; The amount of protein.
Also Visit: How to Choose the Best Dog Food
What should be the amount of protein in food?
As we mentioned above, the amount of protein in food is very important for your dog's health. Protein should be neither more nor less. Remember that too little protein and too much protein can harm your dog's health. In the following years, as your dog gets older, not taking care of this situation invites kidney or liver diseases. Consider amount of protein when buying dog food.
Which is the most suitable food?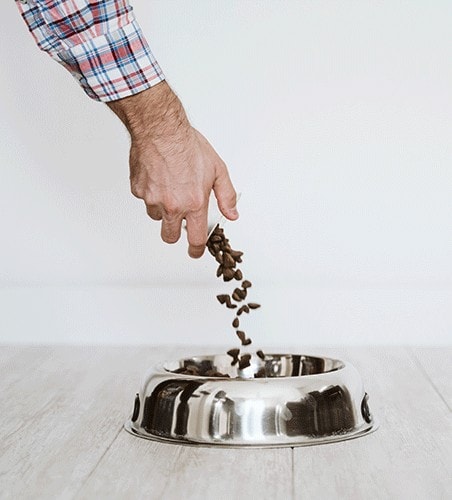 Regardless of the breed, we can say that the most suitable food for dogs is dry food. The two benefits of dry food that come to our mind are; We can say that your dog contributes to dental health and is the most suitable choice for the digestive system. Of course, you can also occasionally give out reward food or canned food.
If items below are listed in the table of contents, do not buy that food
Be sure to check the ingredients of the dog food you bought or selected. Some dry foods contain ingredients such as corn syrup, corn gullet or cane molasses that add flavor to the food but are not useful for your dog. We can even say that it is too harmful for them. We recommend that you stay away from products that contain these ingredients when buying dog food.
Are soy products useful in dog food?
Unfortunately, we cannot say that the foods that contain soy products are not very healthy for your dog. These soy products in the food can be allergens and are not recommended by vets. It is better if you avoid soy products when buying dog food.
Also Visit: Benefits of a hypoallergenic dog food
Fat rate?
The rate of fat in dry food is another factor you should pay attention to. What will you say? According to how free your dog is, we can answer. In other words, if a dog spends a lot of time outside, the rate of fat in dry food is not very important.
But if your dog does not leave the house almost enough to say "nothing", your preferred fat content should be low while buying dog food.
Non-GMO products
Just as you care and care about the health of yourself and your loved ones, we are sure that the same applies to your dog. For this reason, one of the things you should be careful about when buying dog food is whether or not GMO is included in the formula.
Dog food sold in the market?
Pet products sold in markets are generally affordable. But how rich they are in terms of their content should be researched and followed. Our advice to you in this regard will be to turn to "professional" food.
Finally, what to consider while buying dog food;
The ratio of vitamins and minerals in the food content
Food to be fresh
Food production and expiry date
Food is sold in healthy conditions
Food packaging is intact
---
Related articles
Related savings
"A dog is the only thing on earth that loves you more than you love yourself."
― Josh Billings