I needed to write about online shopping. Why? For approximately 4 years, I had been working as a software trainee in a private company that develops the payment – card systems of many domestic and international banks. Recently, many people around me told me, "Unaware of my card, this amount of money has been withdrawn or shopping has been done. How come?" asks questions like. Based on this, I decided to write this article in order to inform you.
I will talk about what we should pay attention to when shopping online, how we can ensure our security or that our card information is not copied or how we can minimize the risks in this regard. Lets start then.
Credit cards have a chip on the front and a magnetic stripe on the back. Debit cards, on the other hand, do not contain chips, which are generally debit cards. Front Side Card Number, Validity Date, Name Surname; On the back side, there is CVV2 information. While you are online shopping, this information is requested from you. This information is important and if it is received by anyone, online shopping can be done easily by doing manual operation on the internet or pos devices (by manually dialing the card number).
Online Shopping: 5 Points to Pay Attention
Security of the device you use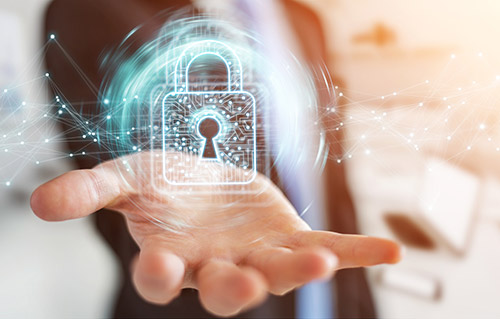 When online shopping, it is important that the device you use is secure. By safe, I mean, you should make sure that programs such as keyloggers, trojans that work in the background, monitor and record your keyboard movements and send this information to different people are not installed on your device. If you have such applications installed on your device, the precautions I will explain in the following steps will not help.
If you are unsure of the reliability of your device, use "Virtual Keyboard" or "On-Screen Keyboard" when entering your card information.
Try not to shop online in places that use public connections. Make sure that the device and internet connection you will use are private, not shared.
Reliability of the website where you will shop
So how do we know if websites are reliable?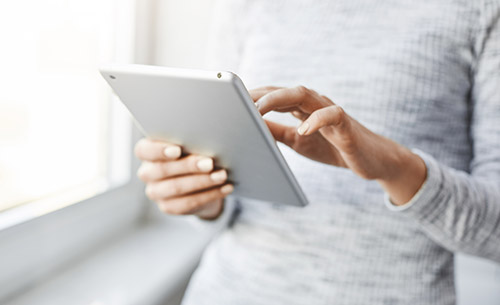 When I buy products from the internet, when I visit unannounced sites, I first go to the contact page and check the real name of the company, address and telephone information. If this information is insufficient for me, I leave the site without taking any action.
Search the internet for comments about the site you will shop for. If you can't find many reviews or if the reviews you find are bad, don't shop on that site.
Examine the sites for SSL certificates. Never shop from sites that do not have an SSL certificate. In the following titles, I will talk about what SSL is and how to tell if a site has SSL.
No website will ask you for password information while online shopping. If you come across such a site, close it immediately.
Take care to shop from as well-known websites as you can.
If a website only has the option to "pay at the door" among the payment terms, such sites usually sell fake products, and they are not very reliable sites. Since these types of sites are not able to obtain virtual poses from banks, they only sell at the door by payment method. Banks scrutinize and weave these companies before giving them Virtual Pos. In other words, not every website can obtain Virtual POS usage right. Because virtual pos is a payment collection tool, it is very important for banks.
In this day and age more and more people require access to short term lending options. Reliability of loan service websites is also an important factor you should consider before applying online loan services. Omacl Loans provides bad credit payday loans. You can apply for a bad credit payday loan through them at any time of the day and if successful could have the funds in your account within the hour.
Absolutely stay away from sites without SSL certification
SSL is a security protocol developed to ensure security and confidentiality during information transfer on the network. On sites with SSL certificates, the information you enter is transmitted in encrypted form while being transmitted to the server. Thus, access of third parties to this information is prevented during the transfer.
We can tell if a site has an SSL certificate or not from the browser's address bar. For standard sites without SSL certificates, the site address starts with http: //, while sites with SSL certificates start with https: //. Below you can see how two sites with SSL and without SSL look in the browser.

If the site where you shop does not have an SSL certificate, do not shop from that site.
Use a virtual card
Using virtual cards like the mastercard e-gift card in online shopping minimizes financial losses. Every bank issues virtual cards. The virtual card is a copy of your original card, but you can set the shopping limits here.
For example, by setting the maximum online shopping amount to your defined virtual card, you prevent payment in transactions exceeding this amount. Thus, even if your virtual card information is copied, payment will not be made over the max limit you set. Thus, you will prevent the withdrawal of large amounts of money from your account.
In addition, the virtual card has such an option, for example, the price of a shoe you like is £100. Just enter your internet branch and set your virtual card limit to £100. Then go to the site and buy the shoe. Even if your card information is copied, they will not be able to withdraw money from your account since the limit will be zero. You can set this limit before every purchase. This way, you will ensure security.
If you are going to pay with a credit card, use 3D Secure
3D Secure is used to prevent online shopping with a stolen credit card. You can open this feature from your bank. Thus, after every purchase, your phone will receive a confirmation sms code. Unless this code is entered, online shopping on the site is not possible.
Apart from these topics, make sure that the site does not redirect you to different pages when making payment. For example, when online shopping at xyz.com, if you see an address called abc.com when looking at the address of the payment page, never complete the payment and leave the site.
In addition, selling a product at prices well below the market price must make you doubt. For example, a product with a market value of £1,000 is being sold for £100.
After paying attention to these issues, you can shop comfortably, safely and securely.
Also Visit: Credit card safety: 8 tips to help keep you safe
---
"Whoever said that money can't buy happiness simply didn't know where to go shopping."
― Bo Derek