See when Black Friday 2021 and Cyber Monday are happening, plus information on how the promotions and deals work and how it all started. Discover the latest Black Friday and Cyber Monday deals from top UK retailers.
When is Black Friday 2021?
This year, Black Friday falls on Friday 26 November 2021. However, retailers offer deals from much earlier in the month, meaning some people now talk about 'Black November'. In this guide, we'll explain how Black Friday works – but if you want to get shopping straight away, check out our pick of the best Black Friday 2021 deals so far.
How did Black Friday begin?
Black Friday originated in the US. As Thanksgiving always falls on the fourth Thursday in November, the following Friday is often observed as an unofficial holiday. Because many people are off work, shops drop prices – historically for one day only – to start the Christmas season.
UK stores have since caught on to this trend and it was brought across the pond over a decade ago. Between 2010 and 2013, Black Friday gradually built up momentum in the UK. In 2014, Black Friday became the peak pre-Christmas online sales day and online retailers haven't looked back since.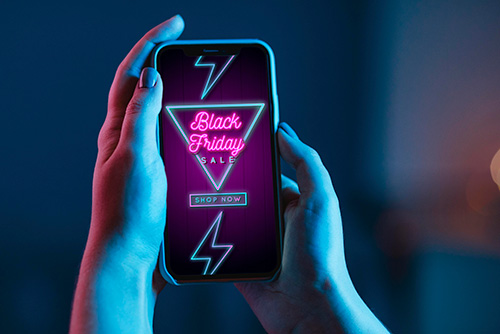 When is Cyber Monday 2021?
Cyber Monday is always the Monday directly following Black Friday. Cyber Monday 2021 falls on 29 November. The tradition first started in 2005, when the National Retail Federation, an American trade association, noticed a spike in online sales the Monday after Thanksgiving. According to retail news site Charged, Cyber Monday 2020 was the most successful digital sales day ever to have taken place (it has since been beaten by Amazon Prime Day 2021).
Black Friday deals 2021
Each year, Voucherix deal experts scan thousands of Black Friday deals and discount codes and pick out the ones that activates the best savings to ensure you get the best Black Friday deal from your favorite store. We'll be publishing more Black Friday discount codes, vouchers and deals as more retailers start releasing them, but for now, check out the ones below.
---