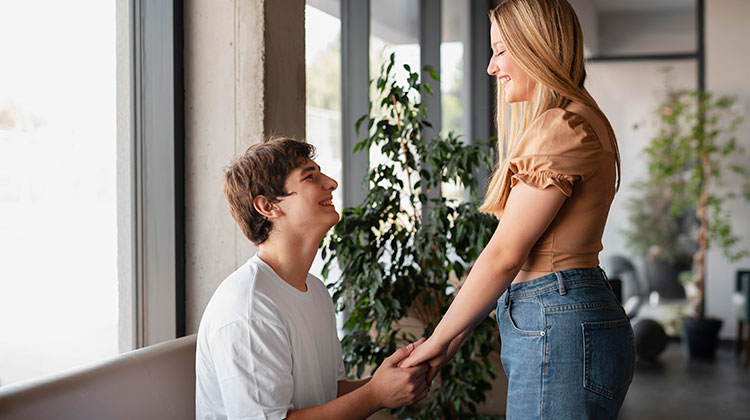 Having a crush is a feeling that no one gets to share with you, not even your crush. The butterflies you get seeing them walk through the hallway are unexplainable. These are your precious possessions which you are entitled to feel the way you want.
But all of this does not seem a lot of fun when you are head over heels in their love, and they are clueless. You don't want to be the one rowing the boat of love in an unknown direction with no destination.
So here are a few tips to start sailing your ship successfully towards your dream girl/boy and make them like you back, just like you do.
Grooming yourself is the key
It goes without mentioning that if you are not presentable and finely groomed, there is no way on earth that your crush will take a single breath around you.
So, before drooling all over your crush's beauty, be well dressed to make you a real head-turner. Impressing your crush doesn't need to be too hard. You don't have to be anything out of your comfort zone; be yourself but a little dapper to make you look attractive.
It is the easiest way to make your crush fall in love without even talking. Make your diet healthier and adopt habits that will make you physically active and fit. Because no matter what people say, looks do matter!
Sense of humor goes a long way
Once you are done impressing your crush with your grooming sense, it's time to show your speaking skills. But how to get your crush to talk to you?
A simple universal fact is that everyone appreciates humor. Laughter still leads to many hearts and can turn things in your favor too.
So be funny and jolly around your crush, and he/she will surely fold into your goofy side. Share your past experiences, especially the funny ones and see their heart-melting smile that illuminates everything around you.
Your jokes might not be funny, but seeing your excitement and cuteness while telling them will surely act as a cupid's arrow piercing your crush's heart and making a permanent place for you there.
Exchange gifts – no matter how small
Gifts do not have barriers of price and value when it comes to sharing.
Even something as small as a wristband holds more value than a platinum ring from the right person. So surprise your crush with endearing gifts that are sure to impress her beyond your imagination.
Whether it is a special event or an ordinary day, give some token of appreciation to make your crush feel appreciated, loved and wanted. In these technology-infused times, hand-written notes still go way beyond any other form of communication.
So do that and ensure that the flame of love ignites not just in you but in your crush's heart too.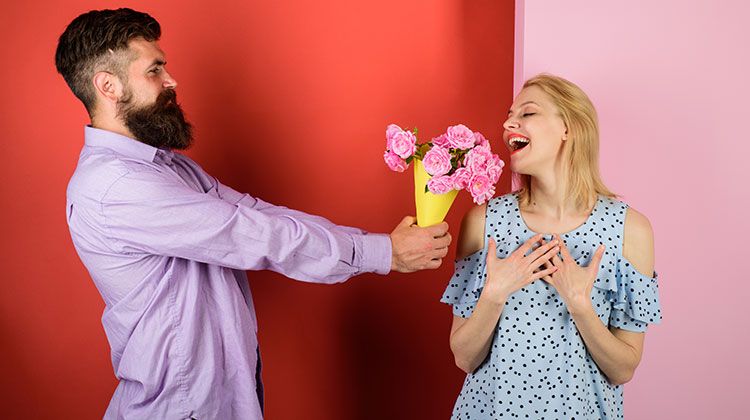 Find mutual likes and dislikes
Making your crush like you back is like completing a maze. You might never find the way out and be trapped in the effort always. But if you know some common ground of likes and dislikes, these are surely a plus thing.
Having the same hobbies, liking the same movie genre, and actors add spice to the future relationship and give you the option of things to do with your crush. Moreover, these interests can be great non-awkward first date ideas that you can try and win your crush's heart forever.
How about taking your morning run in the same park, or getting your coffee from the same café. Such small eye contact and random meet-ups will get you to your destination at a faster pace.
Sometimes being there is all a person needs
Once you have successfully crossed the barrier of initiating a conversation with your crush and have established the foundation of a relationship, it is important to be there for them.
It might seem too hard not to be distracted by the orchestra playing in your mind while they talk, but you have to be fully present in the moment. If your crush hints about your distraction, it surely won't bode well for you.
So, keep all ears while your crush talks about their life, passions and other random stuff. Nothing that comes out of your dream girl/boy's mouth is ordinary, so pay good attention.
Seeing you fully understanding, non-judgmental, and open about discussing everything will surely make them fall in love with you. The act of listening to the person goes a long way in building a communicative relationship.
Bottom line
Winning over your crush's heart is not an easy task. So many don't even try putting in an effort.
Why? Because they think their crush is way out of their league.
Well, that's not true. All you need to do is elevate your personality a bit. Start by being well-groomed and physically fit. Explore your funny side and let your crush see it. Finally, sharing gifts and having common likes is an excellent way to make your crush fall in love with you.
Keep all the above-mentioned points in mind before you take the first step towards approaching your crush.
---