If the potential in you needs some stimulation, you can develop 'Intellectual Wellness' competence in yourself. So what is Intellectual Wellness and how is it developed? Let's examine together..
There is a sentence that I really like in one of the books I read recently: "You need a magic that you create, it will attract you to your future with your dreams and make your life special for you."
I repeat this sentence for all of us here for all our dreams that we want to come true in the new year. In this article, I will talk about the magic concept of "Intellectual Wellness", which will shed light on us in realizing our dreams and ourselves in 2022 and beyond, and will contribute to us being the designer of the future.
In fact, the first use of the concept of Wellness, which we are all familiar with, in the past, Dr. It is featured in Halbert Dunn's book "High Level Wellness". This concept aims to take initiative and responsibility in order to increase the quality of life of the person, and thus to stay in balance.
When we think of human as soul, body and mind, the concept of wellness is to be in a state of physical, mental and social well-being with a holistic approach and positively affecting all three. From this point of view, "Intellectual Wellness" provides extremely valuable gains. Many issues that touch society, culture and change nourish and diversify the fields of these achievements. So, you better promise yourself to focus on this issue this year.
How to develop intellectual wellness?
In order for the potential within you to be released, that potential needs to be stimulated a little. Intellectual wellness can be defined as a competency that includes both the revealing of that potential and the efforts we will make to reveal it, and that gives us awareness, new perspectives, and the opportunity to adapt to the changes in the world and our environment. There are great gains such as continuing our life as a person with a higher level of knowledge, adding more value-added ideas to our work, communication and social life, expanding our perspective of life by increasing our mental capacity.
So how can we develop this competence in ourselves?
The contribution of looking at life as a learning journey and experiencing the happiness of continuous learning is truly invaluable. Intellectual wellness can be developed by developing mental skills with the philosophy of lifelong learning and discovering artistic and intellectual activities in which to invest in oneself. Then let's take a look at the relevant headings, what contributes to this journey.
Let your curiosity always be dynamic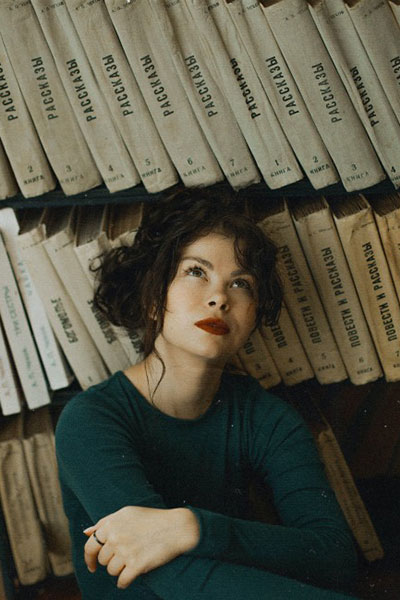 Curiosity, I think, is a dynamism of life. I read in one study that a 4-year-old child asks an average of 73 questions a day. When we were kids, we were actually just that curious. Although not as much as in childhood, maintaining a certain level of curiosity is essential for all of us. Is it okay not to wonder what's going on while our world is constantly changing? Doesn't he always wonder about himself in the future anyway? This is exactly why we are all curious.
How will the world change?
What will the future be like?
What will happen in the business world?
What will technology bring us?
Or a subject we cannot solve, or "Why not?" To be able to look at it from a different angle with a different alternative.
Curiosity is vital for us to gain mental flexibility, prepare for and stay in balance, while keeping us awake and awakening ourselves to our surroundings. Then I say that you always have a lot of curiosity, always stay alive.
Read books from different fields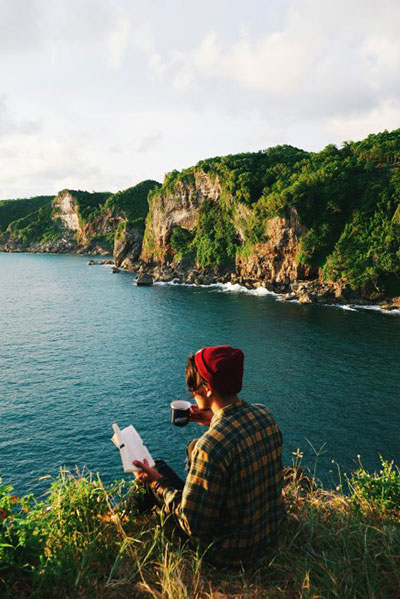 Reading is an extremely important activity. But today it is even more important than before. The reason is our brain's longing for the benefits of reading, as we are increasingly exposed to images and video content with today's technology.
In addition, it is very important that you choose not only books on a certain subject, but also different fields. For example, I have been a mythology enthusiast since I was 8-9 years old. I'm sure there are different topics that you also enjoy reading. The most important intellectual benefit of this is the creative thinking that blending information from different fields will provide both to your mind, your thinking processes and, as a result, your ideas.
Write with paper and pen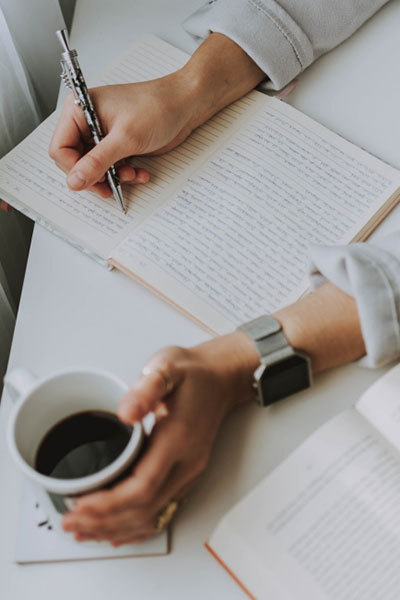 Since smartphones came out, most of us almost did not use pen and paper. But it is very important that writing on a device is never the same as writing on a piece of paper. The use of paper and pencil helps the mind both to reveal its thoughts and to make new productions and free associations with the visual feedback from those thoughts.
In other words, the benefit of using pen and paper is much higher in this sense. Especially if you are at a stage of thinking, generating ideas or designing other than just taking notes, be sure to put the words on paper with a pen, it will also help you with alternative thoughts. In addition, keeping a diary allows you to think about what you have done and what you will do and to develop new alternative decisions.
Be fashionable, combine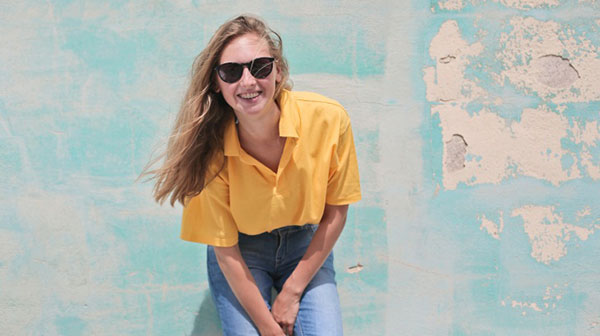 Yes, combine! You may be surprised, but fashion is extremely effective in improving visual memory. To give an example from myself, I have been interested in fashion since my childhood. After graduating from university, my curiosity increased even more. Although I studied electrical engineering at the technical university, I developed myself in styling with the fashion magazines I bought, the combination trials I made, my product reviews in the stores.
In fact, I had the opportunity to work in the field of Fashion, which I love very much, in the field of Brand Management and Marketing, in relation to my education, thanks to the studies I did as this personal area of ​​interest. Fashion and styling, which I still feel that my mind has made different connections, is an indispensable field of interest for me. Discovering the harmony that different parts can achieve with each other, catching the harmony of colors and creating alternatives is an extremely mind-opening exercise.
Moreover, it contributes a lot in personal development and social sense. You both develop your creativity and visual intelligence and contribute to your image and style. I would definitely recommend it for intellectual wellness.
Develop artistic talent and perspective
In the most general sense, I can define art as the emergence of creativity, imagination and the individual's own abilities. In order to develop an artistic perspective, visiting different exhibitions, examining the use of colors and compositional setups in the works of artists who have produced works from different art fields and movements, and trying to understand their perspectives on the world make great contributions to intellectual wellness.
What's more is to be a practitioner in any field of art, that is, to actually make artistic production. In this regard, the fields are extremely limitless, you can play an instrument, dance, take photos or create an artistic form. But it is a fact that raising our sensitivity and awareness in art is becoming more important than ever before.
Gain digital skills
The digital world is in constant progress. We are constantly faced with new software, applications and systems. The issue of developing technological skills to adapt to this world and understand the new generation is also an element that increases our intellectual level.
Being familiar with applications and discovering new features will not only help you avoid technology, but also make a great contribution to your business or social life. By the way, if you have a shyness about technology, one of the ways to break it is to learn by fiddling with it. Remember, the best user guide in the digital age is "the courage to learn".
Brainstorm with mind map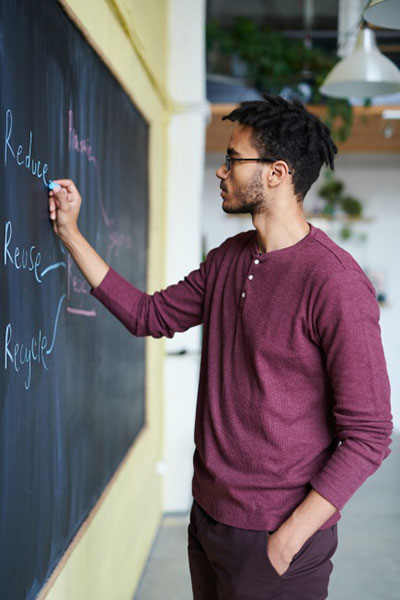 When our subject is intellectual wellness, it is necessary to understand how the mind works. While the flow of thought in our minds continues unceasingly, it is constantly moving through connectivity. In short, our minds do not have a way of working like a substance or a listing method. Therefore, working by using the mind maps method while developing an idea, project or working on any subject allows us to act in accordance with the nature of our mind and to bring ourselves closer to new ideas and perspectives.
Mind maps are created as follows: The main theme or concept is written in a circle in the middle of a page. Afterwards, all the concepts that come to mind in relation to this concept are classified and written on the branches emerging from the other middle circle. If desired, each branch can be divided into details within itself. Thus, you can reach a more comprehensive understanding by seeing both the details and the big picture on any subject. In this way, catching new connections or acquiring new curiosities and researching them makes a great contribution to our intellectual level.
Improve your foreign language
Learning and developing a foreign language is extremely important for our intellectual level. As we know, every language has a different grammatical structure and syntax. For this reason, the brain creates new connections and exercises while learning a new language. Learning the words, grammatical structures and ways of saying, as well as gaining cultural knowledge about the geography of that language, is an activity that enriches our outlook on life.
Bring meditation and healthy eating into your life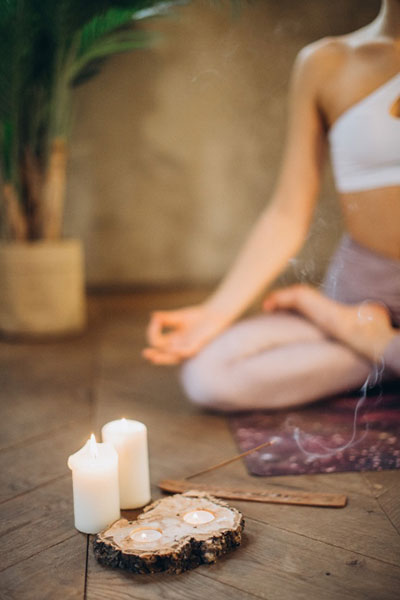 Our breath is our most important connection to life. Trying to improve our breathing quality instead of seeing breathing as an ordinary activity allows the brain to benefit from more oxygen. Naturally, this contributes to your better thinking and better learning. You can improve your breathing quality by using your diaphragm effectively instead of only breathing stuck in your chest. In order to make this permanent, you can benefit from various meditation techniques, and you can feel the contribution of conscious breathing, focusing your attention and awareness by staying in the moment with mindfulness exercises.
Regular sports exercises that you will do in addition to meditation can reduce the tension that inactivity will create in your body. It is well known that healthy eating and good sleep also contribute to our minds. If we reduce the energy consumed by our brain and body throughout the day, we should not neglect sleep and nutrition in order to stay in balance. It should not be forgotten that our body is an extremely interconnected set of systems. The more you contribute to him intellectually, nutritionally and emotionally, the more magnificent the results you will get with the synergy they will create.
---