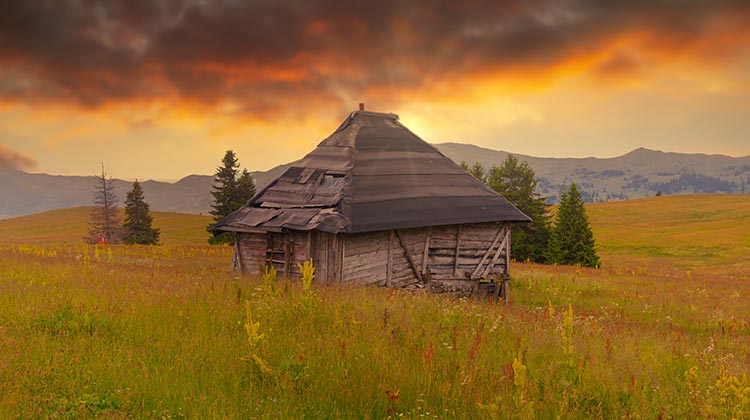 What exactly are you looking for while searching for a new home? Something conventional and comfortable where you can live for many years and perhaps raise a family? Something easy to look after that is a pleasant place for you and your guests? Or would you like something a bit more out of the ordinary that, although perhaps not completely practical in the true sense of the word, is fascinating and eccentric and fits your own personality? If this describes you, keep reading; here's a compiled list of some of the most unique homes you can live in if you start looking.
Barn Conversion
A concerted barn, or 'barndominium,' as they have come to be known, can be an excellent place to live. Of course, they're not quite as unique and unusual as they once were – many people have realised the usefulness of an old barn and made them into properties – but they are still relatively few and far between.
The great thing about a barn conversion is that it won't feel crowded because of its size, and if the roof is kept as it was when it was a barn, it will be a striking sight, rising several metres above the main living space, often giving you a gorgeous vaulted ceiling effect.
Some barns are designed to look like conventional properties on the inside while keeping the exterior unique, while others have attempted to retain as much of the barn's original characteristics as possible. What happens is up to the architect and owner. If you do decide to purchase one of these properties, you'll find plenty of barndominium ideas on Pinterest to help you decide how to make it feel like home.
Houseboat
If you like being on the water but cannot afford the time or cost of sailing regularly, a houseboat could be the ideal choice for you. You'll need to source a permanent mooring spot, and houseboat upkeep is critical; you don't want to risk sinking or being damaged in strong winds and storms.
However, although there are numerous factors to consider when deciding about living on a boat UK, there are also many advantages. It's less expensive than purchasing a home, for example, and you'll frequently find yourself anchored in a lively community where people watch out for one another because they all share a love of boats.
Lighthouse
Lighthouses are no longer as crucial as they once were in keeping ships safe, thanks to advances in technology such as radar and other monitoring systems. Unfortunately, this means that lighthouses are being sold and converted into homes.
It is not for everyone to live in a lighthouse. There will always be a lot of stairs to climb, which may be difficult for people who aren't athletic or able-bodied. Plus, there will be a lot of additions to make to ensure it's habitable. This will be determined by the builder and designer, and questions they will need to ask (as well as questions you'll need to ask when viewing) include how many additional rooms need to be added? What happened to the light chamber at the very top (what kind of room is it now?)? However, if done well, living in a lighthouse is a delightful, eccentric thing to do.
---