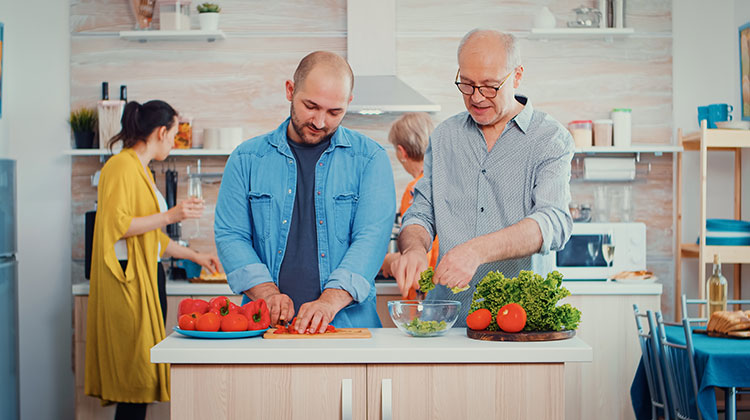 The way parents look after their children is a beautiful aspect of family life. They do everything in their power to help you grow up to be a successful human being, and if the situation calls for it, they will gladly sacrifice their own comfort and well-being to make your life easier. All of that is unconditional, too. But how do you reciprocate this love and make your parents feel valued now that you are an adult?
It is easier than you think. As you are no longer a kid, your ability to make your parents feel appreciated is much greater than before. You can take your parents on an international family vacation or simply invite them for dinner at your own home on a regular basis. You might also get them personalized gifts that will remind them of you, let them give you advice, and help them in times of need. If you want to learn more, read on and discover the best ways to make your parents feel valued!
Take Them on a Vacation
The best way to make your parents feel valued is by giving them the chance to experience new and exciting things. So, if the opportunity arises, you should treat your parents to a vacation to celebrate their love and support. If they already have a passport, they will probably be more than happy to explore the world with you. However, if you decide to go through with this, you should make sure that they feel as comfortable as they would at home.
The place where you are going does not matter here. It could be a farm in the countryside or a luxurious hotel in another country. It all depends on how much you can afford, how much your parents love to travel, and what kind of accommodations you prefer.
Give Them Personalized Gifts
These days, personalized gifts are very popular and come in a number of different forms. The best part of that is that you can get great personalized gifts for virtually any occasion. No matter whether you want to congratulate your parents on their wedding anniversary or celebrate your mom's birthday, personalized gifts can help you make it genuinely special.
For example, you could use a Snapfish discount code and order a photo mug with a picture of your family. With such a mug, your parents will get to reminiscence about the time you spent together every time they make themselves a cup of coffee or tea. You can also buy your mother a pair of earrings with her favorite jewel, or an openable necklace with a picture of you and your siblings in it. It is up to you!
Invite Them Over for a Meal
Every parent loves to be able to spend time with their kids, and by inviting them over regularly, you are giving your parents a chance to do just that. Alternatively, you could take them out for a delicious meal at a local restaurant. In case you have already got a family, it is also a great opportunity to have your parents spend some quality time with your partner and kids.
Let Them Give You Advice
If you want to make your parents feel valued, let them give you some advice. If you are struggling with an important life decision, ask them for help and listen carefully to what they have to say. Many times, your parents will have a solution that will surprise you. As a result, you will find it easier to make difficult choices, while your parents will feel valued and more than pleased to see that you care about their opinions.
Help Them
When your parents get older, they will probably need help to keep on living on their own. They will have trouble remembering things, taking care of themselves, and completing simple tasks. If you want to make them feel valuable as they grow older, you can help them with all that by visiting them when they are already living in an assisted home, like Fairfield East aged care as often as possible. Aside from that, you could hire a caregiver to take care of things when you are not around. While you might not be able to stop your parents from aging, you can certainly make their lives easier and happier.
In Conclusion
Making your parents feel valued when you are an adult is much easier than it seems. It all comes down to the little things that you can do to make them happy. It could be something expensive, such as a long trip to a different country or personalized jewelry. On the other hand, it could be something as simple as inviting them over for a delicious meal, asking them for advice, or helping them when they need it. No matter what you decide to do, they will definitely appreciate it!
---