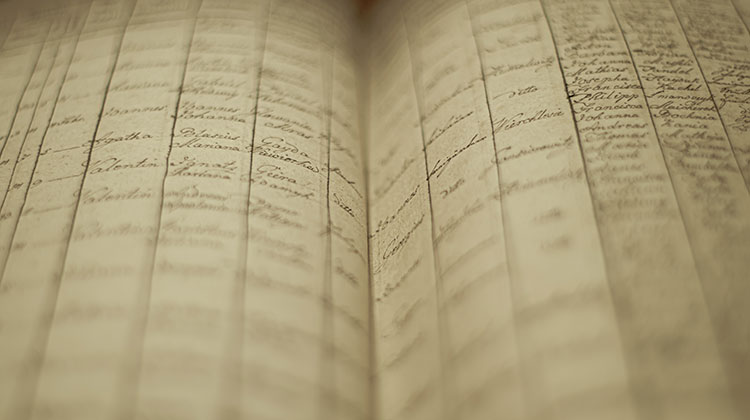 In the past few decades, double-barrel surnames have become quite popular in the United Kingdom. It has become an innovative option for women who want to emphasize their individual identity, family lineage, and rightful place within a marriage. Double-barrel surnames have effectively put an end to the patriarchal tradition of women adopting the surnames of their spouses after marriage.
You can also click here to read about: Most Popular Surnames & Their Meanings.
What exactly is a double-barrel surname?
A double-barrel surname is formed by combining the surnames of two spouses either with a hyphen or by adding the second name to either of the couple's surnames.
How are double-barrel surnames useful?
Once double-barrel surnames were an indicator of a certain level of social status, but it is no longer the case. These days' people from various social classes use double-barrel surnames.
The usefulness of double-barrel surnames lies in their ability to give balance to the marriage.
Couples who want to pass both of their family legacies to their children can use double-barrel surnames.
Double barrel surnames offer a way for married couples to showcase their collective identity.
Double barrel surnames without a hyphen allow women to pass on their last names to their husbands.
The blending of the last names allows the couple to keep their individual ethnicity, heritage, and familial legacy.
How to Adopt A Double-barrelled Surname
Double barrel surnames require the two surnames to be joined, but it can be achieved in several possible ways. They can join their surnames, or either of the couple can take a double-barrelled surname while the other one keeps their original surname.
Once the spouses have decided to get a double-barrelled surname and the exact pattern they want to follow, they have to get a deed poll agreement. A deed poll is required in the United Kingdom to certify that you are giving up on your old name and will only be using the new name from now on.
Once you have completed the deed poll, your double-barrel surnames will be reflected in the government records. After that, you have to present your marriage certificate to government organizations like passport offices, banks, etc. to get your name altered.
But! Which One Goes First?
In most European countries where double-barrelled surnames are prevalent, the husband's surname usually comes first. This also stands true for the United Kingdom, Germany, Netherlands, and Switzerland.
In Hispanic cultures, the naming conventions are different, and the grandfather's name becomes important in naming the child. But mostly, the husband's surname usually goes first.
But in countries like Turkey and India, the reverse scenario is followed, i.e. the wife's surname comes first in a double-barrel surname.
Ultimately, the decision to put which surname first is absolutely the collective choice of the couple. It usually comes down to which sounds better to their ears.
What if two people with double-barrel surnames marry?
When two people with double-barrel surnames get married, the final decision is again up to the couple. They can change/blend their surnames to pass on to their children, or they might not make any changes at all. In very rare cases, the couple combines their double-barrel surnames to produce a quadrangular surname for their children.
Celebrities with double-barrel surnames
Some celebrities who have adopted double-barrel surnames include Kim Kardashian West, Beyonce Knowles-Carter, Daniel Day-Lewis, Hilary Rodham Clinton, Catherine Zeta-Jones, etc.
Closing thoughts
Double barrel surnames can create some practical problems like legal grey areas in the case of passports and identification documents. It might also be inconvenient for children to remember a particularly long double-barrel surname. But for women to pass on their individual and family legacies to their children, double-barrel surnames remain the way to go.
---