Winter Shopping: Saving money while shopping; It doesn't mean buying the cheapest products or going through each store one by one. Actually, the important thing is knowing what you want and need. Then, when you follow the appropriate steps, you can easily reach the product you want. If you want to get the most out of the end of season sales, be sure to check out the shopping tips below.
Winter Shopping Saving Guide
Follow flash sales
First, you can start by following the seasonal discounts of certain brands. For this, it is useful to reach reliable information sources. It is possible to keep track of the websites or social media accounts of the brands you choose and keep up with discounted products without running out. As cheaper products will run out quickly, you can evaluate the first 30 percent discount. Below is a guest article about winter shopping.
Make a list of needs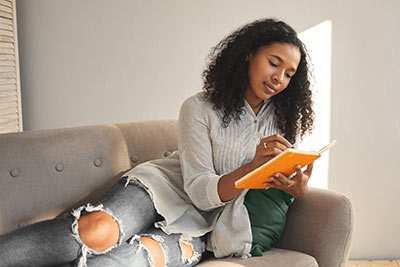 Once you've set the dates, you can move on to the next step, creating a list. Browse the stores on your list to make sure the products are still in stock, and don't miss this opportunity when you find the right fit. Remember, it may be too late when you come back! This list will be a useful method as it will help your mind focus and prevent you from purchasing a lot of things you don't really need. You can even set a price range for each product and if you manage to find a better offer, you can reward yourself with an off-the-list product. You can read more winter shopping tips below.
Act early
Winter sales start in late December and usually end in mid-February. However, this does not mean that you have to delay your winter shopping for too long. What's more, if you're late, you probably won't be able to catch the size of the product you're looking for. If you're looking for something specific it makes sense to shop early, otherwise you can choose to save even more by waiting for more discounts. Get additional winter shopping tips below.
Don't let yourself be distracted
It can feel bad at the end of the day when you are distracted while winter shopping, realizing that you are spending more than you expected and buying so many things you don't really need. To avoid such a situation, if the product in question is not on your list and you already have a similar in your closet, leave it aside, no matter how tempting.
To make yourself feel better, take a look at it from this perspective: If you need to buy at least two more things to combine the product in question and spend more, you may not be able to budget for what you really need. This will only make you unhappy. Continue reading to get additional winter shopping advice.
Think big
Think big, think expensive, think of something you will benefit a lot! But if it's an expensive and quickly out of date item, think again to buy it, because it probably won't be that cool a few months from now. Apart from that, you can allocate the budget you want to a product you need and love. By choosing to spend your money on a more expensive product, you actually get more savings and more! And when you buy a few carefully selected, expensive-looking basic garments, you can pair them in different ways and always look perfect.
Don't be limited to clothes
Why just save on clothes right? Now is the time to stock up on perfumes and beauty products! As the end of the year approaches, taking advantage of popular gift sets can give you the chance to save enough for a whole year. What's more, some of these sets come with interesting gifts and it's always fun to get something for free. You can also take action for Christmas decorations that you can use on New Year's Eve.
---