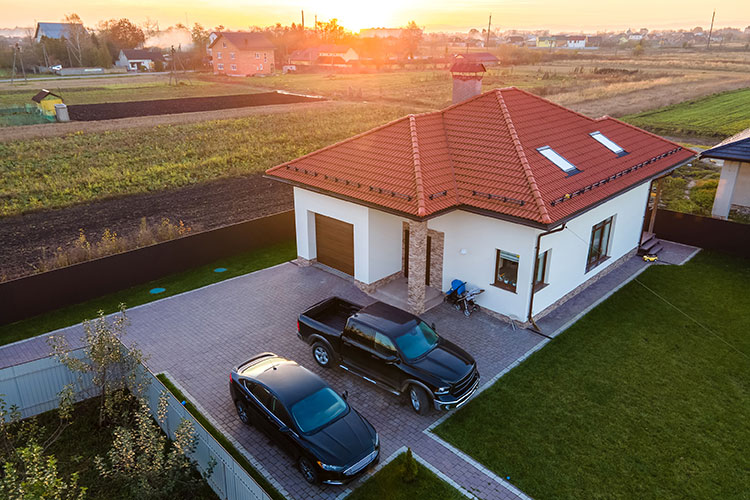 Given how many handy elements and devices are available on the market, making your dream garage practical can be more challenging than you expect. Unfortunately, most garages are quite small, so you probably will be unable to include every solution that you consider interesting. To help you reach a satisfying compromise, we prepared a list of the most valuable features to add to your dream garage.
It might be a good idea to add a workbench and a few storage compartments so that you can tinker with technology or materials. You may also change the flooring to something else than bare concrete. Additionally, consider installing a car lift in your garage if you prefer to do car maintenance on your own.
Other than that, you could add wall hangers and overhead storage to your garage to maximize the ground space and protect items from grime and dirt accumulating on the floor. Finally, installing LED lighting to cut your energy bills and further personalize your garage is an attractive option.
Follow the tips below and make your dream garage even more perfect.
Workbench and Storage Compartments
You could install a workbench and several storage compartments if you plan to work on various hobby projects in your garage. They will make organizing effortless, and you will not have to move things around each time you want to start working on something.
A suitable workbench should be at least four feet long. This way, it can accommodate all your tools and materials. Consider adding a few cabinets for small parts, as well as some shelves above the workbench for your larger tools and gadgets.
However, using your garage as a makeshift workshop might require further additions. You could add a heater and an air conditioner to stay comfortable even in extreme weather conditions. Besides, consider adding insulation to the walls and ceiling if you live in a cold climate.
You also might want to replace your garage door with a newer model from a reputable provider like Garage Door Nation to prevent the heat or cold from escaping your garage. Finally, if you prefer to use power tools, do not forget to invest in a backup generator.
Special Flooring
If you want to make your dream garage more comfortable, consider changing the flooring to something else than bare concrete. Carpeting will be much warmer to walk on in winter, especially if you live in a colder climate. On the other hand, tile flooring could make maintenance a breeze because it will not absorb dirt and grime as readily as concrete.
Moreover, you might want to add non-slip floor mats near your storage compartments in case you accidentally drop some tools or parts. Remember that many flooring options require quite a bit of maintenance and might not be the best idea if you have pets that visit your garage.
Car Lift
If you own more than one vehicle or want to make car maintenance easier while working in your garage, consider adding a car lift. It will allow you to access various parts of your car more easily than a typical jack stand. Consequently, it will make any repair jobs much simpler and less tiresome.
Of course, such an addition comes with its fair share of disadvantages. For example, lifting cars might cause severe injuries if done incorrectly. Additionally, it requires a lot of space which might be a deal breaker for smaller garages. There is also no denying that buying and installing a car lift can get quite expensive.
Nevertheless, if this solution appeals to you and you have the budget for it, do some research and choose a reputable supplier who offers expert installation services.
Wall Hangers and Overhead Storage
If you have trouble fitting all your belongings into your garage, installing extra storage units on the ceiling or walls might help you out. You can choose from numerous possibilities available on the market, from simple wall hangers to complete overhead storage systems.
Of course, each type has advantages and disadvantages worth considering before making your purchase. For example, adding an overhead storage system might require you to spend more time organizing everything in advance. The reason is that it provides less flexibility when putting things away. Decide what needs storing the most before making your final decision.
LED Lighting
Regular light bulbs consume quite a lot of energy and generate heat which can quickly make any room unpleasantly warm during summer. Luckily, there are numerous more energy-efficient alternatives available on the market these days, such as LED light bulbs. These devices consume less electricity than regular incandescent bulbs while providing bright light with low heat output.
Even better, you can find LED light bulbs in various colors. Therefore, they provide the personal touch that every dream garage needs. Most RGB solutions come with a small remote control that allows you to change the light color to match your mood or the activity in your garage.
In Conclusion
Building your dream garage can be challenging, especially if you want it to be both good-looking and functional. Still, many methods can help you turn your regular garage into something truly special.
If you find yourself in a pickle, consider some of the solutions presented above. For instance, consider adding a workbench and replacing the flooring to installing a car lift or LED lighting. You could go for a few extra storage units on the walls or ceiling to maximize your garage space.
If you're planning your dream garage and want to explore the advantages of polyurea vs. epoxy flooring, check out this informative article to learn more about how these coatings can enhance the useful features of your dream garage.
Doing all this will take time and effort, but it is a small price for making your garage look more stunning than ever. Good luck!
---