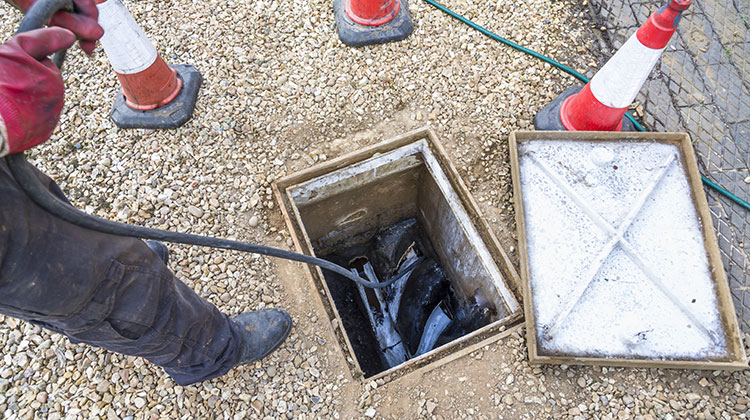 One of the best ways to ensure wastewater and sewage are disposed of properly is by constructing drainage systems. A poor drainage system can destroy the environment through floods or erosion and even cause some diseases. That's why everyone needs to take good care of their drainage systems.
In this article, you're going to learn the key benefits of maintaining a proper home drainage system. But before that, you need to first understand what a drainage system is.
What is a Drainage System?
A drainage system is a channel for removing foul surface water from a given area. It includes all the piping within and outside a building used to dispose of rainwater, sewage and other liquid waste materials to a designated area.
The main aim of a home drainage system is to collect and remove unwanted liquid waste to help maintain a clean and healthy environment. Some components of a home drainage system include fixture drains, toilet traps, branch drain lines, pipe shut-off and much more. For more information about drainage systems, you can read this foul water drainage guide.
What are the Benefits of a Properly Working Drainage System?
The solution to adequately dispose of excess water and other liquid waste matters from your home is to have a well-working drainage system. Although installing and maintaining drainage systems can be expensive, they offer long-lasting benefits. Some of these benefits include the following:
1. Prevent Water Accumulation
Prevention of water accumulation is one fundamental benefit of a good drainage system. An effective drainage system allows free water flow, thus preventing stagnant water from accumulating within and around your home.
In most cases, stagnant water acts as a breeding place for mosquitoes. But with an effective home drainage system, you'll minimise the chances of outbreaks of some diseases like malaria caused by mosquitoes.
2. Reduce The Risk Of Soil Erosion
Another benefit of a good drainage system is that it can help prevent or minimise the risks of soil erosion. Soil erosion is a gradual process where the topsoil is removed and transported by poorly drained water.
One way a good drainage system works is that it prevents water from draining into your garden. When excess water drains into your garden, it can damage your plants and, worse still, cause severe soil erosion. Therefore, having a working home drainage system could help in preventing soil erosion.
3. Help Protect Your Property
If you want to protect your property, you must ensure that your drainage system is properly working. This is because a poor drainage system can cause dampness around your home. If this isn't corrected in time, the moisture can seep through the brickwork into your house, which can damage your property's foundation.
When your home's foundation is damaged, your whole property becomes weak and can eventually fall. Therefore, to protect your property from damage, you need to divert excess water correctly.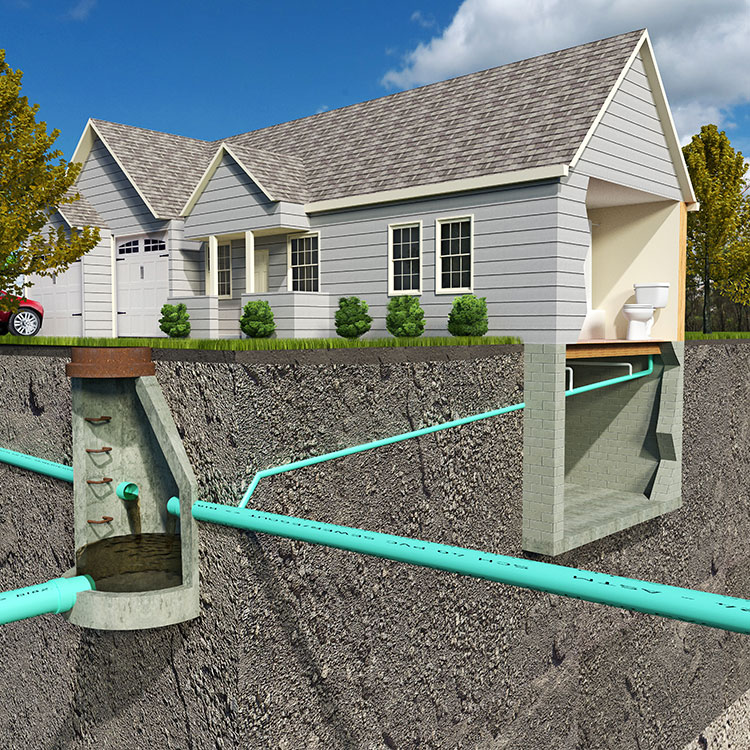 4. Help Remove Toxic Materials
A poor drainage system can have a significant effect on people living around bodies of water. This is because when heavy rains fall, they can cause flash floods, which bring contaminated water into your home and your garden.
Contaminated water can be a threat to your health and your garden's soil. The solution to this is to properly install a drainage system in your home to help remove toxic materials and disease-bearing organisms.
5. Help Collect Excess Rainwater
Another benefit of a good drainage system is that it can help you to collect excess rainwater. So if you want to minimise the risk of floods in your home, you need to install a tank within your home to collect excess water.
This means the collected water could then be transported through the drainage system to larger water storage facilities. Additionally, you can use the collected water for domestic and gardening purposes. This should help you save on water costs in the long run.
6. Help Maintain The Value Of Your Home
One great way to maintain the value of your home is to ensure you've got an effective drainage system. Having a well-working drainage system ensures your home isn't affected by issues like a weak foundation, which can cause it to lose value. So if you're planning to sell your property in the future, it'd be a good idea to maintain its drainage system.
Takeaway
There are many dangers of a poor drainage system. For instance, it can cause water to flood within your home, impacting your health and property. To avoid all these dangers, you need to ensure your drainage system is working properly. Apart from installing an effective drainage system, be sure to check it for maintenance and update it when necessary.
---