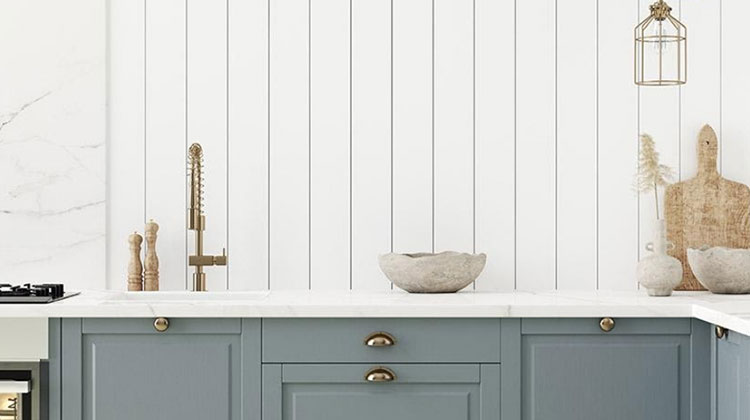 It is often said that fashion is fleeting but true style is timeless. Something that rings just as true with interior décor as with the clothes we wear.
Buy into any temporary fad when decorating your home and it will soon look outdated. The number-one rule for successful interior design is therefore to avoid fads and trends entirely.
That is, unless you are happy to fork out for further renovations within a very short period of time.
By contrast, focus on true timelessness and your interiors will look inspiring indefinitely. Precisely why the modern farmhouse approach to interior design is far from a 'trend', despite often being referred to as such.
Modern farmhouse décor has been around for centuries, yet continues to be just as popular today. But what is it about modern farmhouses that makes it so universally appealing across much of the world?
Early Origins of Modern Farmhouse
Reflecting the timelessness of modern farmhouse décor, the style has been around since as far back as the 16th century. Back then, people were not particularly interested in making their interiors stylish or sophisticated.
Instead, farmers and their families lived in simple yet highly functional dwellings, which provided them with warmth and shelter. It was all about practicality and durability back then, achieved through the use of robust materials and strong structural design.
The original 'modern farmhouse' homes would typically feature a large open fireplace, an extensive kitchen for cooking and eating meals, huge exposed wooden beams and a fairly minimalist overall feel. Perhaps accentuated with a few rustic ornaments here and there, or a couple of pieces of eye catching artwork.
Nothing particularly elaborate or extravagant – simply a functional family home that kept its occupants safe, warm and content.
Modern Farmhouse Décor in the 21st Century
There was never any doubt that the lavish and ostentatious design trends of the eighties and nineties would not last forever. Slowly but surely, things began to give way to a desire for stripped-back simplicity and traditional charms.
Modern farmhouse décor never went away – it has been hugely popular worldwide since its earliest origins. However, the whole thing really came into its own over the past two decades. Swapping out unnecessary embellishments for a more rustic look and feel became the new norm, harking back to centuries gone by.
But why is it that modern farmhouse décor continues to attract such widespread attention today? With such a huge range of affordable options to choose from, what makes a modern farmhouse the theme of choice for so many homes?
Along with being a simple and minimalistic approach to interior design, modern farmhouse remains popular for the following reasons:
It is perfect for creating a warm and welcoming ambience, making the home a wonderful place to spend time with family and friends.
As a fairly minimalistic approach to interior décor, it can also be surprisingly affordable. With modern farmhouses, less is almost always more.
The durability of traditional farmhouse furniture and fixtures adds up to long-term value for money. A far cry from today's flimsy and all-too disposable furniture.
From the classic farmhouse, extendable dining table to faux beams and exposed stonework, it's all readily available and surprisingly affordable.
It is also one of the most timeless approaches to interior design, ensuring your home continues to look fantastic for years and decades to come.
Best of all, the modern farmhouse look is something that can be achieved in just about any classical or contemporary home. Whether you are looking to transform your home's entire interior or simply enhance the appeal of your kitchen/dining space, a modern farmhouse is well worth considering.
How to Achieve the Modern Farmhouse Look?
Achieving the modern farmhouse look is all about combining classical country accents with an urban edge. You can still hold onto your cutting-edge appliances, but perhaps think about surrounding them with reclaimed wood and copper.
Large pieces of wooden furniture instantly create a rustic look and feel, particularly when complimented with farmhouse ornaments. Basic monotone décor is also the way to go, using plenty of whites, greys and perhaps the odd touch of yellow.
Glass vases, fresh flowers and wall hangings can also help bring the modern farmhouse look together. As can floor-standing shelves, wooden flooring and traditional rugs.
Just be sure to resist the temptation to take things too far, as modern farmhouse is inherently minimalist in nature. Remember, less is more – so keep things simple.
---