Let's examine the characteristics of the cork furniture design together with the combination of sustainable and luxurious design. Let's continue reading to find out more about cork and cork furniture.
6.3 billion tons of non-recyclable plastic every year continues to pollute our world as permanent waste, bringing us one step closer to the global climate crisis we are facing. The design industry is a part of this irreversible disaster, as in almost every industry.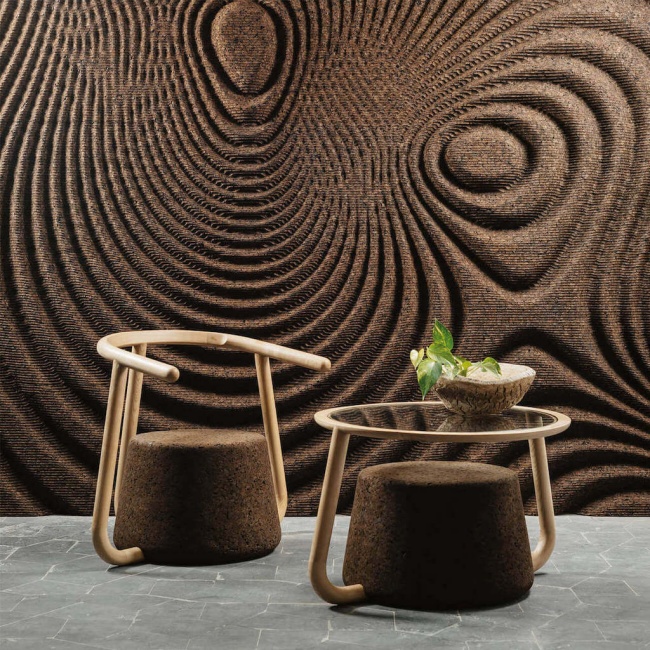 Cork Furniture & Sustainability
Almost every field of design, from fashion to architecture, from furniture to automotive, continues to feed this bad scenario with both material selection, production techniques and incorrect design planning. However, the search for environmentally friendly and sustainable design materials has recently become the most important agenda item of many designers. In fact, environmentally friendly alternative materials are not far from us. There are many environmentally friendly materials that have been in our lives for centuries, but we turned away, as they can be found with brand new laboratory discoveries. One of them, cork, is a candidate to be the raw material of new luxury in design.
Tom Dixon, one of the first names that come to mind when it comes to luxury furniture design, has announced that it will launch a series of furniture made of charred cork. This was a development that surprised the design world, as this textured traditional material, which has been used for hundreds of years in marine, construction and food applications, was used for the first time by a luxury design brand. Let's get to know this material a little before we come to why Tom Dixon brought cork back to the fore and designed an all-cork collection.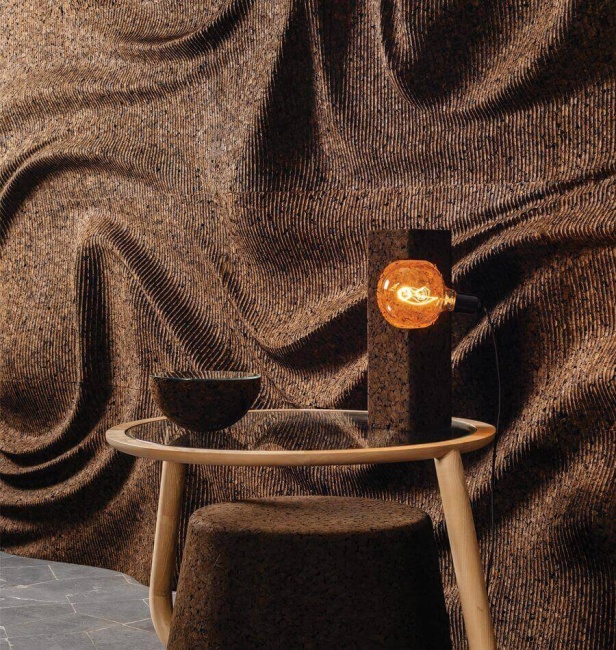 Cork is a natural material with a wide variety of advantageous properties; fully recyclable, high heat and sound insulation, water repellent, flame resistant, flexible and light. Cork, an organic material, is usually obtained from the bark of an oak tree harvested for commercial use. The most important reason why the design world turns its back on this special material, which we mostly see in fastener boards and bottle corks, is plastic. Read more about cork furniture below.
The use of many materials such as plastic and cork, which are both cheaper, more accessible and easier to process, have left the dusty pages of history. However, at the point we have reached, the destruction we inflicted on the environment has alarmed the new generation. Young designers are now turning to alternatives such as cork furniture when it comes to raw materials.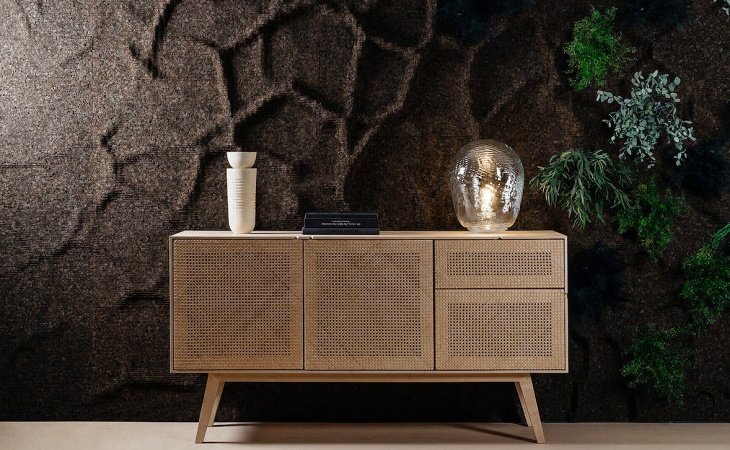 Inspired by the cork floors in the house where he grew up, Tom Dixon wants to bring this material that he was extraordinary to design back into the world of design. "Cork is also sound-absorbing, fireproof, water-resistant and lighter than water, so it floats, easy to carry. It's a real dream material for me." he says. Another striking feature of this collection is that the waste materials produced during the production of cork are used. In other words, it creates this collection from the waste of the cork production process for another product instead of directly producing cork. This takes the process of creating eco-friendly designs one step further. Continue reading to find our more about cork and cork furniture.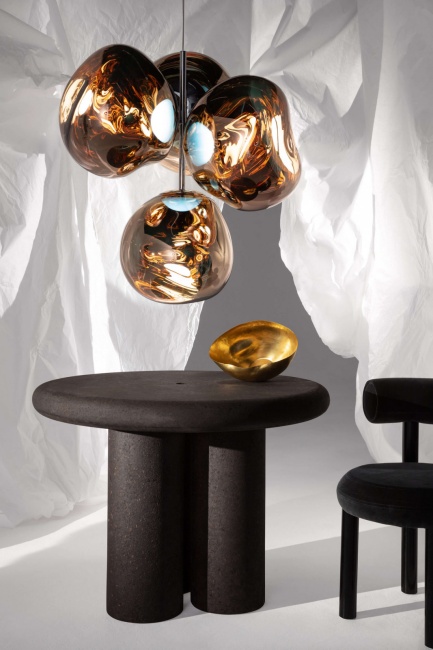 Gencork is another brand that designs and uses cork as a raw material today. Combining the digital production process with cork with the special algorithms they use, this innovative team brings to life a series of highly contemporary and original designs with the Corkllection collections they launched in 2020. The studio, which produces abstract and geometric wall and ceiling panels as well as furniture, has also rolled up its sleeves to produce modular cork bricks and tiles. Below is extra info about cork furniture.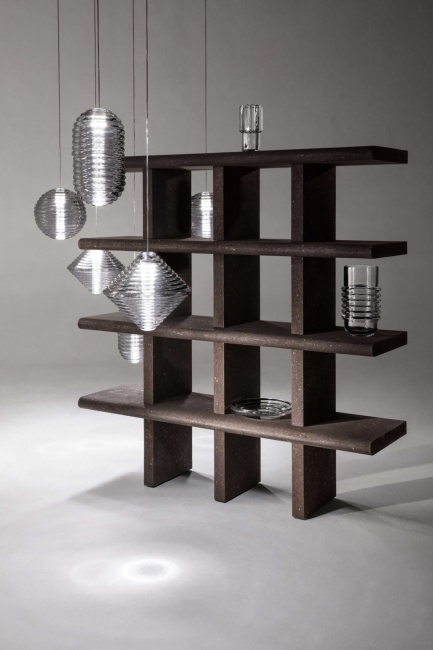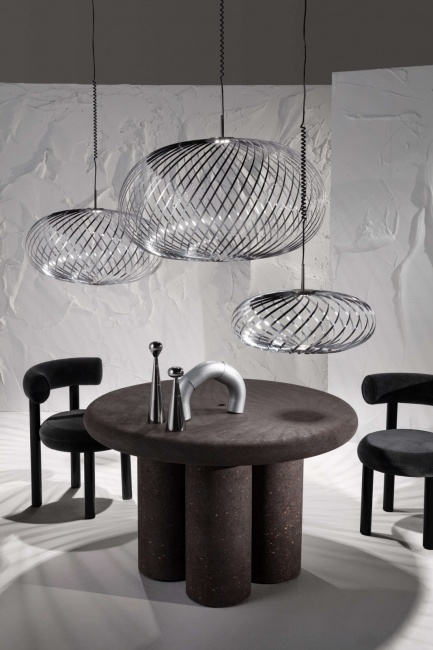 Environmentally friendly materials such as cork, which have been around us for centuries but turned away, are rapidly progressing towards becoming the new luxury of design. It is not that difficult to do to return the world back to its good old days. But at this point, game changer names like Tom Dixon are needed to help the search for the next generation of designers. If we take environmentally friendly materials as the focus of design and make it the new rising star, we will take an important step against the global climate crisis.
---
Let's share!