2021 Pantone Colors: Pantone, the company that comes to mind when it comes to color, announced the Pantone color of 2021! In fact, it would be more correct to say 2021 Pantone colors, because there are two colors that Pantone suggests to combine this year! The colors chosen by the Pantone Color Institute for 2021 are Ultimate Gray (Pantone 17-5104) and Illuminating (Pantone 13-0647). Well, how would you like to include these colors, which we can call "ultimate gray" and "bright yellow", together or separately in your home?
We can guess that you are warmed with these colors. Then let's start to list our suggestions about 2021 Pantone colors and home decoration, which Pantone interprets as "the union of power and hope", bearing these effects that we need so much in our living spaces due to the pandemic that surrounds the world.
Decoration Ideas For Those Who Want To Use The Ultimate Gray And Luminous Yellow Effectively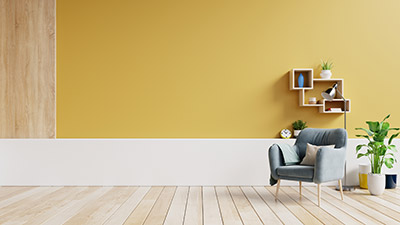 Gray and yellow, which are among the popular colors of recent years, have actually proven their strength by choosing the color of the year for 2021 Pantone. As we mentioned in our article "A Stylish Home in the New Year: 2021 Home Decoration Trends", both colors were among the fashion colors of the year. Now all eyes are on them. If you want to include these two colors in your home more, these suggestions are for you!
Who can say "No" to a colorful wall decoration!
As you know, it is very popular to create moving reflections in wall decoration and to design remarkable walls. The products that will help you in this regard are the effect stamp rolls! You can paint the floor of a wall in one of the ultimate gray or illuminating colors and apply the 2021 Pantone colors you do not use on it with effect stamp rolls. Of course, at this stage, the color palette you prefer in home decoration is also very important.
You can watch below video to create an idea of ​​how you will create an appearance on your walls thanks to the effect stamp rolls. In addition to the effect stamp rolls, you can also evaluate the geometric paint application that has been used in many living areas in recent years. In addition to gray and yellow, you can choose another color that matches the color palette and create a colorful wall regarding 2021 pantone colors.
Traces of 2021 Pantone colors in sofas!
Gray is one of the most preferred colors in home decoration. We know that the number of people who can not give up gray, especially in sofa sets. If you already have a gray sofa, you can buy yellow pillows and combine these two trendy colors. Maybe you can even get a yellow berjer if you need it; say what? Another option would be to apply a wallpaper with a high concentration of yellow tones on the wall behind the gray sofa. Maybe you use these colors in your carpets or rugs? We think it's a good idea when applying 2021 pantone colors.
If you do not have gray sofas and you think it will not be bad to renew the furniture, of course you can buy a sofa set in gray and yellow tones. However, if you want to evaluate a more economical alternative, you can cover your sofas with sofa covers that combine gray and yellow, or you can lay new fabrics on your sofas.
It is possible to adapt to trends by renewing the furniture economically
You have an old console or showcase… You can't afford to throw it away and you need it as storage space. Now is the time to renew your item in this state! With hobby paints, you can paint your furniture and give them a brand new look and you can include the 2021 Pantone colors in your living space.
Decoration Ideas for Those Who Want to Use the Ultimate Gray and Luminous Yellow in Details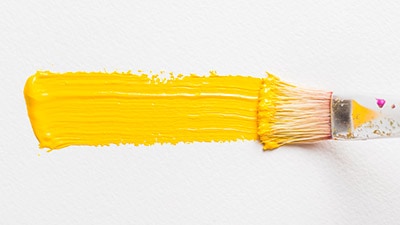 "I do not want to make radical changes in home decoration, but I think to include ultimate gray and illuminating as detail colors." You can also say. So, how can you include these colors, which will be at the forefront in 2021, in home decoration details?
Canvas frames are ready to help bring trends to your walls
One of the alternatives that can be preferred by those who want to make wall decoration more active in an effortless way is of course paintings. You can buy a painting with the ultimate gray and bright yellow and hang it on your wall.
Frames, indispensable for walls, are also ready for duty! You can keep up with the trends by purchasing new frames or by painting your existing frames with hobby paints in 2021 Pantone colors. Of course, apart from frames, you can also get help from decorative products such as trinkets and candle holders and place the objects you choose in a suitable place in your home.
Accessories: Let's create practical and fashionable spaces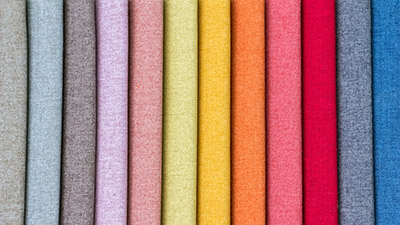 Living room, bedroom, study room, bathroom, kitchen… You need organizing accessories in every area of ​​your home. For example, if you want to buy a storage box, you can choose an alternative that includes the popular colors of the year, and if you need set-top bathroom accessories, you can choose products in gray and yellow tones that offer liveliness and elegance together.
Color your home with fabrics
Your bed linen in your bedroom, your towel in the bathroom… These may seem like small details when considering home decoration, but you should remember that details are very important for a stylish home decoration. You can catch popular elegance by including 2021 Pantone colors in textile products.
---