2021 Home Decoration Trends: Now we spend more time at homes and this can bring the desire for difference in home decoration. So, how about renovating your living spaces in line with the 2021 decoration trends? Below are 2021 Home Decoration Trends that will suit your taste and make your home more stylish and attractive:
2021 Home Decoration Trends
Minimalist and Industrial Effects
Japanese and Scandinavian-style homes helped shape the minimalist decoration. In 2020, maximalist houses designed with the help of large and large-sized items are replaced by minimalist decoration this year. The houses, usually decorated with neutral colors with few and functional items, strengthen the sense of spaciousness.
In addition to minimalism, industrial decoration, which has attracted attention in recent years, especially with stone wallpapers and metal detailed products, is also at the forefront. You can read the article our guest article below to get more detailed information about this style, which was born by turning points such as factories and warehouses into living spaces in the USA.
The Power of Multipurpose Rooms and Furniture
We lived in a year when our living spaces were also our offices. Of course, this situation is reflected in home decoration and multi-purpose rooms appear. For example, you can set up a part of your bedroom as a working area, and you can separate a part of your balcony for your hobby.
In addition to areas, multi-purpose furniture will also appear in 2021. Furniture that can be used both as pouffes and as chests, coffee tables with stools and many products are ready to assist you at home. Continue reading to find out more on 2021 Home Decoration Trends.
More Intimate Spaces Thanks to Natural Materials
Products made of natural materials that never lose their popularity are among the decoration trends this year as well.
You can include many details from wooden furniture to knitted rattan furniture and even marble in your home and bring one of the trends of the year to life.
Rattan hanger swings are also included in 2021 furniture fashion. Moreover, these stylish furniture, which are frequently preferred in areas such as balconies and gardens, now have a place in areas such as living rooms and salons.
Furniture, parquet, kitchen counter… You can benefit from the reflections of nature in decorative products as well as in these remarkable areas. For example, sand and seashells in a glass vase or a wooden box can contribute to the decoration of your home.
Journey to the Past with Vintage Furniture
We will see vintage furniture that goes well with country and classic styles in many homes this year.
You can make vintage furniture, which you can buy from your elders' house or second-hand furniture vendors, usable with small touches such as painting and polishing.
Whether vintage or modern, curved furniture is in fashion this year. In the case of vintage sofa, we can live a year where camelback sofas will declare their return. We recommend you to read our related article at the bottom of this page as a guide to examine the features of both curved sofa models and important armchair models. Let's continue reading to find out more 2021 home decoration trends.
Products that Care About Recycling
In addition to natural materials, another sustainable life-oriented trend is to recycle products and make them reusable for different purposes. Considering that DIY products are also popular in the 2021 Home Decoration Trends, we can say that the DIY ideas you will create by recycling become much more important. Please keep reading to see more about 2021 Home Decoration Trends.
Abundant Plants, Abundant Peace
As in the previous years, plants continue to decorate homes in 2021. So, what other trends can you take advantage of when you include lush plants and colorful flowers in your home?
In 2020, it was fashionable to create special spaces to showcase plants. This year, getting help from high stands where you can position the plants will help you create remarkable areas. More to come for 2021 home decoration trends.
It is important to choose the pots suitable for the plants and the area where you will place them. But the visuals should not be missed! In addition to ceramic pots, pots made of materials such as wood and glass are among the favorites of this year. More to cover for 2021 Home Decoration Trends.
Traces of Nature and Abstract Reflections on the Walls
There are also very enjoyable trends on the walls, which is one of the first points where those who want difference in their home go for change.
Flower-patterned wallpapers help you to create a peaceful space.
Textured walls are in fashion this year. You can consider evaluating wild animal patterned and especially embossed crocodile patterned wallpapers. Of course, if you wish, you can also use different textured wallpapers.
Abstract paintings decorating the walls also attract attention. Especially abstract face paintings are indispensable for this year.
Graffiti is now in homes! If you wish, you can decorate one of your walls with graffiti. A graffiti with abstract lines can help you create a more trendy decoration. You can additional 2021 home decoration trends below.
More Sunlight in Homes
Because of COVID-19, we spent most of the year 2020 at home and met less with sunlight than in previous years. Perhaps for this reason, light-colored, thin tulles that allow sunlight to enter the house are among the 2021 decoration proposals. If you wish, by choosing light colors on the walls, you can reflect the sunlight and make your rooms look wider and more spacious than they are.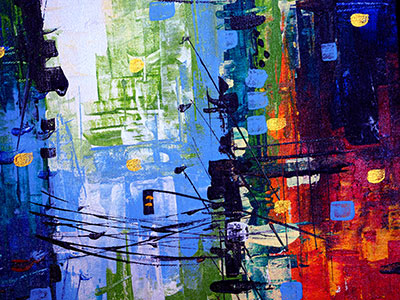 Peaceful Colors of 2021
It is a good idea to contribute to home decoration with 2021 colors! So, what colors can you use for 2021 Home Decoration Trends.
Black and white, which does not lose its popularity, will take its place in homes in 2021. In addition, gray tones are ready to help you create a simple elegance in your home.
The sea theme is one of the striking details of 2021. In other words, you can take advantage of blue tones, especially navy blue, white and sand-like tones and combine them with wood detailed products.
Yellow, which has an energizing effect and reminiscent of sunlight, is among the decoration colors of 2021. But you should keep in mind that heavy use of yellow can cause distraction. It may be healthier to include yellow tones in pillow, painting, decorative product or wallpaper details. In addition to yellow, mustard color and beige colors in yellow tones are also very trendy.
Pink tones are among the colors that will surround homes in 2021 and support you in creating a cozy space!
We've covered 2021 Home Decoration Trends for you and hope you enjoy reading. Please don't forget to share this article with your friends. Additionally, you can read related articles just below.
---