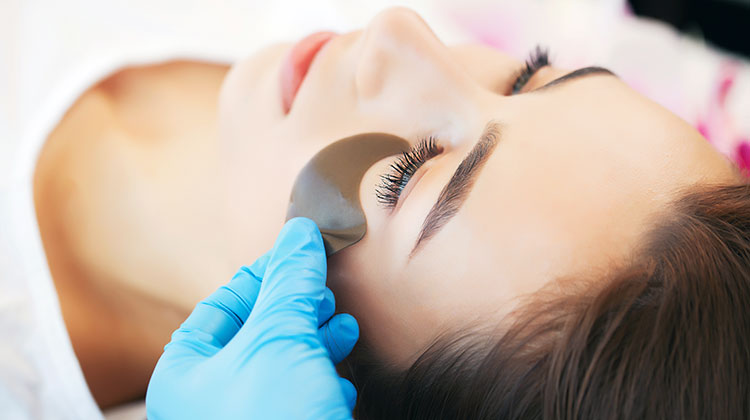 One thing that a lot of us struggle with is dark circles under our eyes. We can worry that they make us feel tired, but they are also seen as a tell-tale sign of stress. Sometimes, it can be difficult to tackle dark circles, but it certainly isn't impossible.
Today, we are going to share with you our top tips for treating dark circles under your eyes. From lifestyle to holy grail products, we cover it all.
Improve your sleep schedule
Sleeping is one of the most important things that you can do for your skin. If you are someone who has a poor sleep schedule, then this could be the reason why your dark circles are getting worse. Fatigue is one of the leading causes of dark circles and swelling underneath the eyes. So, it is time to say goodbye to those late nights in return for a cosy night's sleep.
Improving your sleep schedule is not always that easy and it can help to do some research of your own to see what you can do to help. There is plenty of advice online which can help you improve your sleep. It may take time to find a routine that works for you, but persistence is key.
Use a full-coverage concealer
Changes like an improved sleep schedule can take some time before they start to correct your dark circles. If you need a quick fix, then a full-coverage concealer can certainly come to the rescue. Concealer has been used in the makeup industry for years to cover small blemishes and imperfections and they can work wonders for dark circles.
With so many concealers out there, it can be difficult to find the right one for you. Luckily Code8 are on hand with their full coverage concealer which can help you tackle the most stubborn dark circles. This buildable concealer is enriched with active ingredients such as Glucan Biopolymer. Ingredients like this help to blur imperfections, scars, veins and spots.
Prioritise health
There are a few lifestyle changes that you can make to help prevent dark circles under your eyes. If you are someone who smokes, then this could be worsening your condition. If you are overweight and have high cholesterol this could also be having a negative effect. So, it can help to make some healthy lifestyle choices like making changes to your diet and kicking bad habits to the curb. You may be surprised that doing your bit to achieve a healthy lifestyle will help to make some amount of difference in the appearance of dark circles.
Kicking habits like smoking can be a challenge for many. Luckily, there is plenty of advice out there which can help you quit smoking. If you find you are really struggling, then it can also help to speak to your local GP as they may be able to recommend techniques that will help you. It can be hard to stop habits that we are used to but if they can better your health in the long run it will sure be worth it.
---