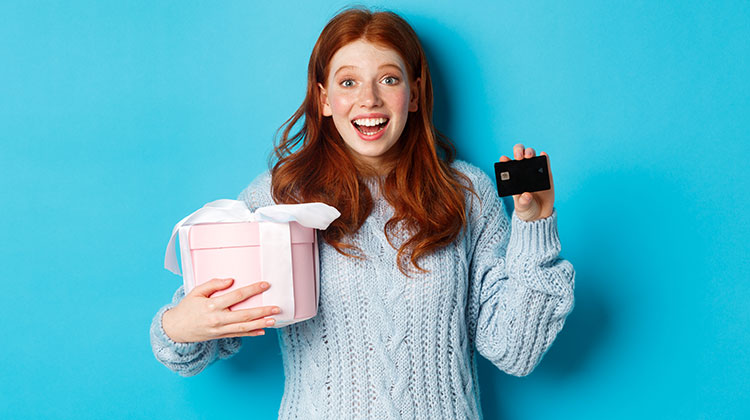 No matter how well you know your child, it can be difficult picking out the perfect gift—especially if they have reached their teenage years. Trends are constantly changing – something that is popular today may not be tomorrow. Finding the perfect gift is an art. Not only does it have to be something they have an interest in now, but it should be relevant beyond the present, too. Here are a few gift ideas that your teenager will appreciate.
Portable Phone Charger
If your teen is like every other young person, their phone is probably glued to their hand. Although you may question how healthy it is to spend so much time on a device, it isn't something that you can change any time soon. Not to mention, when your teen is out and about, it is important that they have a way to contact you should they need to. A portable phone charger will help your teen power up their phone on the go, in case of emergencies. When picking a charger, make sure it is small enough to fit in their bag yet powerful enough to charge their smart phone at least twice.
A Journal to Record Their Thoughts
Journalling is a therapeutic hobby that is great for the mind. Keeping a journal and writing down your thoughts every day can help individuals become more self-aware. Mental health experts describe it as a technique for reducing stress and anxiety, especially if it is used to record specific events in your life. Whether your teen loves to write in their diary or if they are new to the concept of journalling, a journal is a thoughtful gift for anyone. Even if your teenager doesn't use it as a traditional journal, at least they can use it to make notes at school.
Driving Lessons
When most kids reach the age of 16 in the UK, they are probably already excited about the prospect of driving the following year. If this sounds like your teen, then why not surprise them with a set of driving lessons on their 17th birthday? Gifting a teenager a set of driving lessons is like giving them the gift of independence. Not to mention, once they get their license you can wave goodbye to your duties as an unpaid chauffeur. Local Driving Academy (LDA) is an Oxford based driving school. They employ manual and automatic driving instructors who can get learners to test standard in 30 hours or less. With LDA, you can rest assured that your teen will learn to drive in a learner-friendly vehicle that is tested regularly for safety.
Portable Bluetooth Speakers
Portable speakers are a popular gift for kids who enjoy listening to music with their friends. They can be connected to a phone and enjoyed at the park, on the beach, or even at school during break time. Furthermore, you can get portable bluetooth speakers that cost £20 or less online, and there are a variety of styles to choose from. On the other hand, if you want to splash out on a high end speaker, then do your research and look out for models with plenty of good reviews. Expensive speakers often have better battery life, which is great for teenagers who might forget to charge it up before taking it out.
Unlimited Reading Material
A book subscription is the perfect gift idea for bookworms. You can sign them up for a monthly subscription so that they receive a brand new book every month. If your kid prefers their e-reader to a physical copy, there are plenty of online book subscriptions to choose from, such as the Kindle Unlimited subscription. Alternatively, the creative types may appreciate a subscription to Stack Magazine which will expose them to independent, literary magazines every month.
Gig Tickets
If your teenager has a favourite musician or band who they idolise, a pair of tickets to see them live will go down well. Gig tickets are a fail-proof gift idea. Not only will a pair of tickets create excitement when they receive them, but they will have something to look forward to while they wait for the performance date.
You can simply visit TicketNetwork website. They have a large selection of tickets at reasonable prices. You can also visit WebsiteReviews.co to check if Ticketnetwork is legit or not.
Wireless Headphones
Headphones are a great gift idea for a lot of young adults. Not only are they great for listening to music when they travel to and from school, but they can be used for gaming too. A good pair of headphones should cancel out noise, have a decent battery life, and they should be built with comfortable padding too.
---