Us Brits will find any excuse that they can to eat large amounts of chocolate. Whether it be Christmas, Valentine's Day or Easter we just cannot get enough of the brown stuff. It is no surprise then that we eat more chocolate than any other country in the World. If you are one of the many chocolate lovers in the UK, then you will love the array of chocolate hampers available online at Sweet Gifts UK.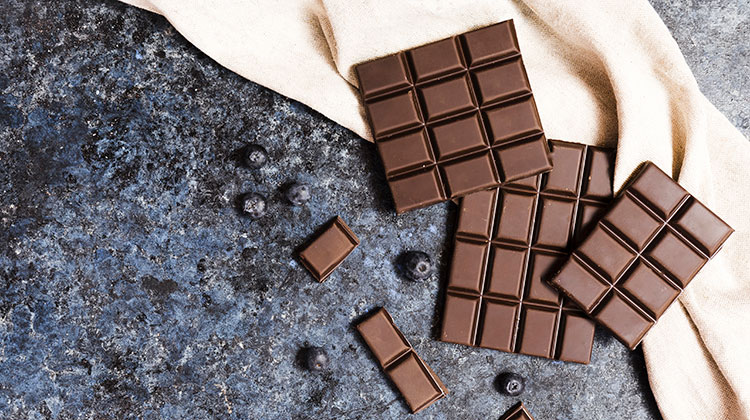 How much chocolate do you eat?
The latest research done by the British Heart Foundation looked at over 2,000 adults throughout the country and identified that the average person eats almost 3,000 miniature chocolates and more than 125 Easter eggs during their lifetime.
It also showed that we eat in excess of 2,265 slices of chocolate cake, roughly 8,315 chocolate biscuits, more than 7,565 chocolate bars, and about 3,020 cups of hot chocolate throughout the course of our lives.
Whilst all this may seem like we eat a lot of chocolate here in Britain, when spreading that out over 80 years, it does not actually equate to that much. Also these figures are an average and you may actually consume way more or way less chocolate than this.
Why is chocolate so delicious?
The aesthetically pleasing shine, the crisp snap, and the silky soft texture of chocolate are all things that make the sweet treat so delicious and so moreish. However, none of this happens by sheer luck, it is chemistry that achieves this outcome.
In order for solid chocolate to be formed, a liquid mix of cocoa butter is firstly cooled off thus allowing the fat molecules to come together in a crystal formation. If this mix cools down too quickly the fat molecules form a much looser and less organised formation which makes the finished product much duller looking and softer.
A process called tempering is used to avoid this from happening. During this process the temperature at which the chocolate cools is controlled so that the molecules form a perfect crystal formation. You might also need to know how can you temper dairy free chocolate in the microwave or in a double boiler.
The result is a chocolate that slowly melts in your mouth, completely covering it and coating it in a chocolatey film. The silly soft texture creates a nice feeling in the mouth and is another reason why us Brits love chocolate so much.
What is your favourite chocolate?
Every chocolate lover has a particular bar or type of chocolate that they love the most and would eat constantly if they were allowed to. This includes the likes of Cadbury Dairy Milk, Galaxy, Lindt Lindor, Maltesers, Kinder, Cadbury Twirl, Nestle Kit Kat, Cadbury Wispa, Nestle Aero, M&Ms, plus many more.
In addition to individual bars, us Brits also love to eat anything that is chocolate flavoured or has the smallest amount of chocolate included in it. This includes things like chocolate cake, chocolate spread, chocolate cookies, Easter eggs, chocolate drinks, and even, believe it or not, chocolate toothpaste.
---