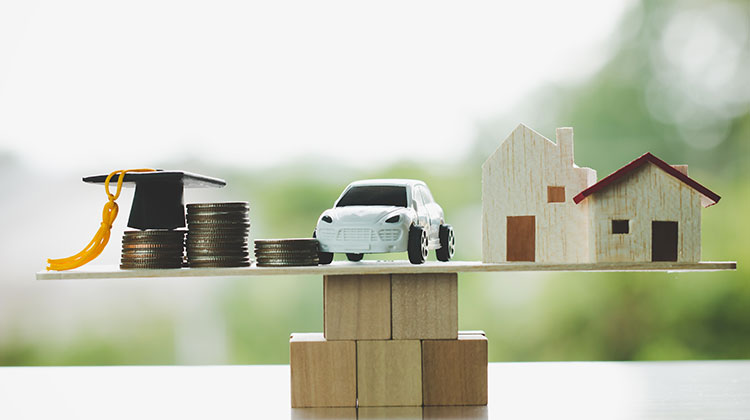 If you are employed, at least twenty-two, and earning over £10,000 per year, then you should be in a workplace pension scheme. However, you may not realise that you have this benefit, and that is because of a process called auto-enrolment.
The government introduced Auto-enrolment in 2012, and it is designed to fill the void left by the demise of final-salary pension schemes. Employers are now legally required to enrol all qualifying employees into these schemes automatically. As a result, over 9.5 million additional people are now saving for their retirements than before auto-enrolment was launched.
Incredibly, despite auto-enrolment into workplace pension schemes being so beneficial, many people remain unaware of its existence. Therefore, they could be missing out on a considerable amount of money when they retire.
To help make you more aware of auto-enrolment, here are five critical aspects of the scheme:
1. Qualifying Criteria
There are three essential qualifying criteria to be eligible for auto-enrolment into a workplace pension, and you must meet all as follows:
You are employed.
You are over twenty-two.
You are earning at least £10,000 per year.
2. Your Contributions
Paying into your workplace pension scheme is completely hassle-free, as your contributions are taken directly from your salary each month. This form of payment is ideal because you are not searching for money at the end of the month to contribute. Your contributions amount to 5% of your gross salary. However, generally, you only pay 4%, and tax relief from the government makes up the other 1%. Your employer may have set up the workplace pension scheme slightly differently, and you should find out whether you are contributing to your full earnings or qualifying earnings.
3. Your Employer's Contributions
On top of personal contributions, your employer is required to make a minimum contribution equal to 3% of your gross salary. This money is an additional payment that you would not have were you not in the workplace pension. Therefore, it is effectively free money, and that is not something to be sniffed at! Over the years, this 'free' money can grow considerably and boost your retirement funds when you stop working. You can find out how much your employer is contributing by contacting your HR department.
4. Top-Up Payments
With a workplace pension, you also have the option of making top-up payments. Even making small additional payments each month can grow your pension pot significantly over the years it is invested. Your HR department can advise you on how to make top-up payments to your pension.
5. Transferring Your Pension
You will be enrolled in a new workplace pension scheme every time you change employers. Therefore, over your working life, you might amass several different pensions. The more pensions you have, the more administration it takes to manage them, and you might even lose track of one or two. Lost or missing pensions will mean that you potentially lose out on thousands of pounds for your retirement, so you must keep track of all your schemes.
An effective way to stay on top of your pensions is to transfer them into a single scheme, so you only have one to manage and track. However, combining pensions in this way simply to cut back on administration is not a good enough reason for doing so. So here are a few questions to ask yourself before you combine or transfer your pensions:
Will the performance improve?
Will the fees get reduced?
Are you going to lose any benefits?
Answering these questions is not straightforward, and that is why you might want to consider calling on the services of a regulated financial advisor before making any decisions.
6. Opting Out
Opting out is something you should only consider as a LAST RESORT!
It may be compulsory for your employer to enrol you into a workplace pension automatically, but you have the choice of opting out. However, before you decide to go down this route, you should think carefully about what you are sacrificing.
If you were to opt-out of your workplace pension and had no other financial provisions in place, you would be reliant solely on the State Pension to fund your retirement. Currently, the full State Pension is £179.60 per week, which equates to an annual salary of around £9,000. If you don't think this sum will be sufficient to sustain your retirement lifestyle, you should remain in your workplace pension. Don't forget, if you opt out, you'll also lose out on all that 'free' money from your boss!
Get Pension Savvy
In conclusion, auto-enrolment is an excellent benefit for all employees, as it helps you save for your future. Take time to understand your workplace pension and the contributions both you and your boss are making. Track down any lost or missing pensions from previous employment. Make as many top-up payments as you can. And, most importantly, stay in your current workplace pension. Taking these simple steps will help give you the retirement years you've earned and deserve.Before thinking about your pension, get in touch with a regulated pensions specialist like Portafina or, view the information at The Money Advice Service.
---