Subscription boxes are becoming more and more popular and there are a couple of things that spark up this trend. First of all, technology nowadays allows us to purchase things over the internet and expect the product in a couple of days.
Secondly, people now live very dynamic lives and don't have enough free time on their hands. This means that subscribing to their favorite brand allows them to save money by not going to local stores or shopping centers.
When it comes to the type of products that are featured in subscription boxes, the sky is the limit. However, the most purchased subscription boxes are for everyday products like snacks, underwear, T-shirts, and etc. Since there are many impressive t-shirt subscription boxes, we'll only focus on the few best. If you want more suggestions, you should check out Five Boxes detailed t-shirt subscription list: https://fiveboxes.com/best-t-shirt-subscription-boxes/
Wohven
The best thing about subscription boxes is that some of them include high-quality premium items for a lower retail pricing, such as Wohven.
This is a t-shirt subscription box company that pays close attention to quality. Their t-shirts are a blend of pre-shrunk 60/40 blend of ring-spun cotton and polyester, which means that they are very comfortable and stretchable.
Their brand features a minimalistic design and you'll know the artist that designed your t-shirt. The price for this subscription box is $13 per month plus the shipping fee.
Tomorrows Laundry
This subscription box is all about everyday essentials such as tank tops, t-shirts, or hoodies. Tomorrow's Laundry is a company that also focuses on quality and all of their products are made from pre-shrunk sustainable fabrics and higher stitch counts.
Just like most subscription boxes, after you decide to join the club, you'll have to fill out a form with your preferred color palette, fit, and size. After that, a stylist will choose the right products for you and you can expect them at your doorstep every month.
Each subscription box includes 1-2 luxury items that are valued at over $120 or more at retail stores. With that said, each subscription box will cost you $68 or less based on your plan.
Fresh Clean Tees Shirt Club
One of the most worn items in every men's wardrobe is a simple and comfortable one-colored shirt. You can wear it as a casual look or combine it with another item and you are ready to party. That's why Fresh Clean Tees is one of the best t-shirt subscription boxes on the market.
This is a shirt club that offers fresh, comfortable, and high-quality t-shirts at your doorstep every month. Each box contains three new pairs of shirts that are a mix of cotton and polyester for a super soft and comfortable feeling on your skin.
All of this will cost you $44 per month, which is fairly priced considering that you are getting three high-quality t-shirts.
Forma Supply Co
This is another subscription box company that is great for everyday essentials. They focus on simplicity and convenience which translates to their design. Each package includes three super-soft, basic t-shirts that can be delivered monthly, bi-monthly or quarterly.
Since you'll always need a new basic t-shirt, you might as well consider subscribing to Forma Supply Co and look fresh and crisp every day of the month.
The best thing about this subscription box is the price tag. It is one of the cheapest subscription boxes considering the quality to value ratio and will cost you around $39 depending on what type of plan you decide to purchase.
Loot Tees
Now since we got the boring stuff out of the way, let's focus on something more stylish and creative. Loot Tees is a subscription box that will keep your geek spirit up with creative t-shirt designs. It is a monthly subscription box that comes with impressive designs, that will definitely fit your taste.
The best thing is that they have big sizes up to 3XL for women and 5XL for men.
This subscription box will cost you $13.99, which is great value for money considering that you are getting a high-quality item designed by an artist.
---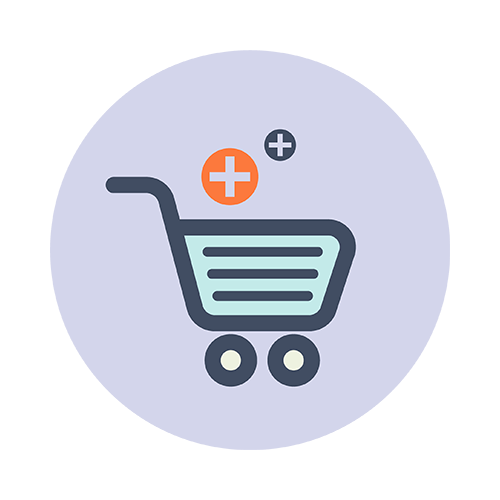 Let's share!