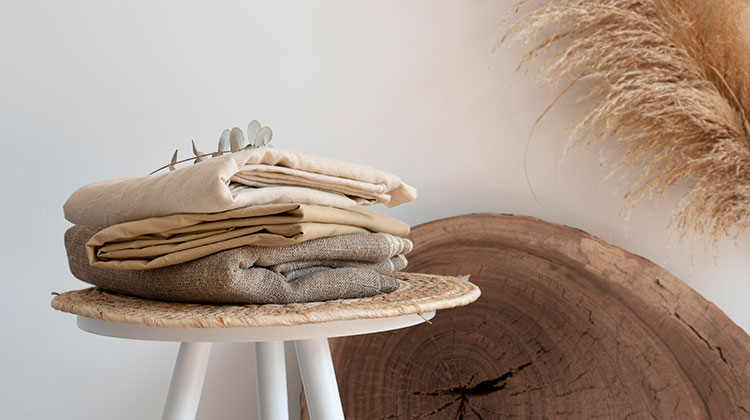 Global warming and the resource depletion that is taking place on Earth is something that is visible in the news every now and then. For a long time, various industries have been producing a lot of products and we have reached a stage where waste management has become a serious problem. The fashion industry has a significant contribution to this waste production and if said precisely, fast fashion is responsible for it. Fast fashion is impacting the environment in a very negative way and therefore, there is now a need to shift from fast fashion to sustainable fashion.
What is sustainable fashion?
Sustainable fashion ensures that the clothes that are being produced for the customers are ethically made and is further, is environment-friendly. Everything has eased up nowadays, fast fashion produces low-quality content which is sometimes delivered at the doorstep of the customers by the merchants using logistic services like VRL and Professional Couriers. On the other hand, sustainable fashion focuses on being environmentally friendly. Sustainable clothing uses sustainable fabric to meet the fashion needs of the customer without compromising on it.
Sustainable fashion is an alternative to fast fashion. It is the closest alternative that one can find for choosing fashion that can match the lifestyle choices of today's world. Before discussing sustainable fashion, it is first necessary to realize the impact of fast fashion.
The impact of fast fashion
According to the American Chemical Society, fast fashion production has doubled since the 2000s and it will triple by 2050. Most of the fast fashion products are created using polyester and the production of polyester has increased by nine folds in the last 50 years. In addition to that, online shopping has given way to impulsive buying amongst customers. According to a report by McKinsey, the consumers have started purchasing 60% more than what they did previously. The impact of fast fashion is that it contributes to 10% of human-caused greenhouse gas and also contributes to 20% of global wastewater.
Each year, the fashion industry consumes 93 billion metric tons of clean water. Research by the MacArthur Foundation study has reported that each year, the fashion industry generates 1.2 million metric tons of carbon dioxide. In addition to that, fast fashion also contributes to waste generation and microplastic pollution. These are the reasons why one should start creating distance from fast fashion.
Why choose sustainable fashion?
The need to stop supporting fast fashion is now realized and now, it is time to figure out why one needs to shift to sustainable fashion. Firstly, sustainable fashion is better for workers. Fast fashion workers are still living in poverty and on the other hand, due to the ethical aspects of sustainable fashion, the workers are provided with their rights which include good wages and better working conditions.
Secondly, fast fashion is good for the environment, obviously. Most of the fast fashion garments are low in quality because they are made with cheap products and therefore, they end up in landfill pretty soon. Sustainable fashion creates longer-lasting clothes because higher-quality fabrics are used. This surely makes sustainable clothes expensive but one needs to understand that even though sustainable clothing is expensive, it will stay in the wardrobe for a very long time. Also, sustainable clothes are made from recyclable material which means that they can be used again to create new products again.
Thirdly, sustainable fashion is good for the future. Simply, one or two customers cannot change the world by investing in sustainable fashion and therefore, it is important to support sustainable fashion at large to make a change. Sustainable fashion generates less waste and produces clothes that last for a longer duration.
Wrap-up
Even though the fashion industry is trying to move towards sustainable fashion itself, the success of sustainable fashion ultimately depends upon the customers. It is because sustainable fashion is expensive and it is up to the customers whether they want to pay some extra bucks or not for making a better environment for the earth.
The fashion industry, just like any other industry, will focus on profit and if they see that there is a deduction in a profit margin, they might switch back to fast fashion which is extremely harmful to the environment. Therefore, as a global citizen, one needs to make a conscious choice to choose sustainable fashion over fast fashion.
---