Recommended store: Know The Origin
Know The Origin is home for the next generation of ethical brands, setting the new standard of sustainability. Following the collapse of the Rana Plaza garment factory in Bangladesh in 2013, founder Charlotte could not understand why we're still not being told who made our things. Explore more!
Know The Origin discount codes: Hand-tested ✅
Take £10 OFF Purchases Over £100 at Know The Origin, including ethical fashion, vegan beauty and more!
Take £5 OFF Purchases Over £50 at Know The Origin, including ethical fashion, vegan beauty and more!
Know the Origin voucher activates 20% Off Coats & Jackets.
Get Up to 30% Off Girlfriend Collective at Know the Origin.
Enter this Know the Origin code and activate 10% off Advent Calendars.
Get Free Shipping on ALL Nixit Sustainable Period Products.
Get FREE UK Delivery Over £50 with Know the Origin voucher.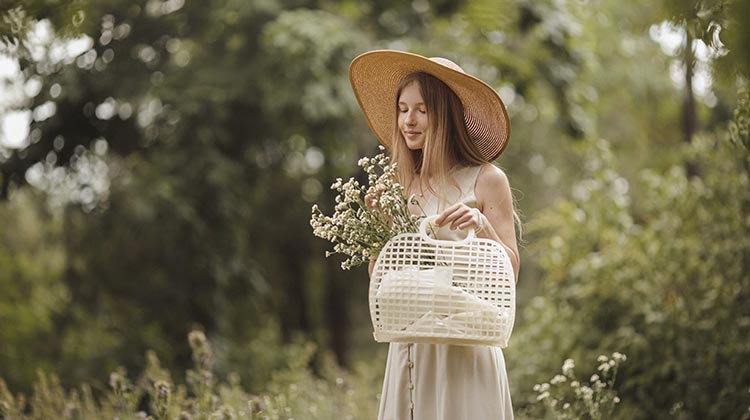 With the current clothing and fashion industry seeing a huge rise in ethical consumption and much more mindful consumerism, the average customer is now much more likely to choose a sustainable product over a fast-fashion, unethically produced product.
Keep reading to find out how you can also change your wardrobe choices and your future fashion purchases into a more sustainable mode of shopping.
What is sustainable fashion?
Sustainable fashion is considered as an item of clothing, or an accessory that can be worn, that is environmentally conscious. This means that the process of creating it was not extremely heavy on the local area in terms of greenhouse gases or carbon footprint production.
Additionally, it also includes fashion that is created in ethical conditions and does not use any form of child labour or endorse any underpaid labour or harmful working conditions.
Why choosing sustainable fashion is important
With the number of products that are in circulation at any one time, it is extremely important to try and cater your wardrobe to be much more sustainable and ethical. Consumerist production is very much at its height, especially with all the online purchases made during Covid lockdowns.
Orders are being churned out left, right and centre and it has become an issue, considering how overworked factory production workers are becoming and how many resources are being wasted at any one time.
If more people opt for products that have been recycled from old, disposed items, we can slowly work towards minimising the amount of fast fashion that is in circulation and in turn, be kinder to our environment.
What to do if you can't access sustainable fashion
If you are in a situation where you can't access sustainable fashion, some would argue that the next best thing is to choose a brand or buy from retailers that support certain charities. That way, you can be sure that your money is going to a greater cause. This may well be an environmentally friendly cause, but it also may not be!
There are some great brands out there that partner with charities all the time, such as Cancer Research UK, Age UK, or MacMillan. Occasionally, these brands also are quite open about the origins of their products, so you should aim to find brands that have the most ethical production processes possible.
Where to find sustainable fashion and alternatives
You can find sustainable fashion at most common high street retailers, but if you're looking for a unique brand to support that give you quality garments and also work as a great gift, then Bawbags, the Scottish underwear company is definitely a great shout!
You can find more details about the kind of products they do and the testicular cancer charities they support by following this link: https://bawbags.com/products/scottish-boxer-shorts.
Overall, with so many ethical and environmentally-friendly consumer choices out there, it's definitely a lot easier to find sustainable fashion that works for you. If you can't, then remember a little goes a long way and it's always a great idea to support any brand you can that donates proceeds to charity.
---
Let's share!