H&M's Innovation Stories: We are presenting and enjoyable interview with H&M Creative Consultant Ann Sofie Johansson and H&M Concept Designer Ella Soccorsi on the new sustainability concept called Innovation Stories and the opening scene of this concept, Science Story.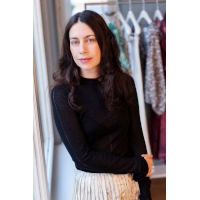 Could you tell us about H&M's new concept Innovation Stories?
Innovation Stories is a new concept pushing the boundaries of sustainable fashion. This concept allows us to be at the forefront of positive change. With Innovation Stories, we explore and experiment with the latest sustainability ideas, starting with Science Story, which supports fabrics with sustainable materials.
---
What is the story you want to tell your customers and the fashion world with this concept?
We want to make sustainable fashion accessible and attractive. We create storytelling pieces so that our customers can join our sustainability journey with us and learn about new technologies like us. We hope Innovation Stories will differentiate H&M and our customers know that H&M is leading this change.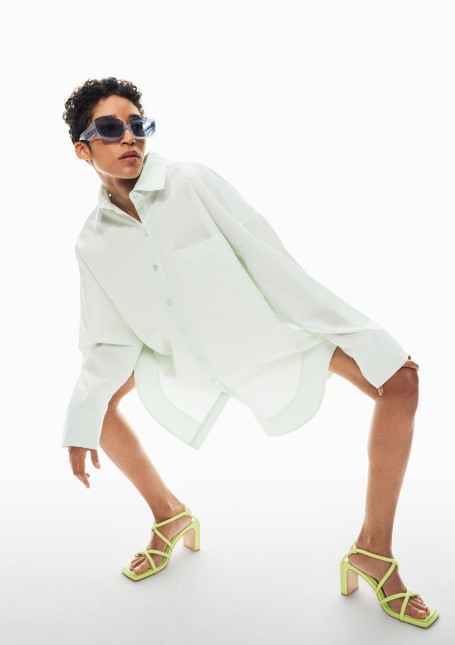 ---
How do your sustainable production processes work?
The H&M group does not have any factories, instead we work with independent suppliers. We have made significant improvements in developing better social and environmental standards in factories with our suppliers. We want to work with partners who share our vision for a more sustainable industry, we choose suppliers open to challenge us so that together we can make a positive change. Innovation Stories will show us how to explore different methods of sustainable production, starting with Science Story and its sustainably sourced materials.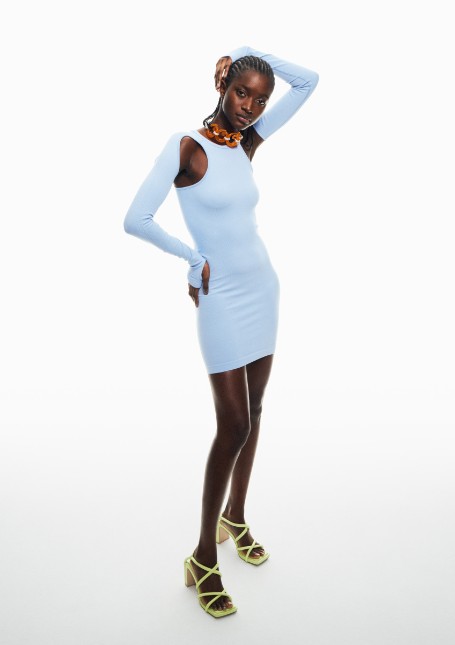 ---
What would you recommend to those who want to have a more sustainable wardrobe?
We have a large number of accessible entry points for a sustainable wardrobe. H & M's global "Take Care" initiative provides repair shops and DIY tips. We also have a Global Garment Collection program for recycling clothes. Another way to create a sustainable wardrobe is to discover new sustainably sourced materials and shopping collections such as Science Story, which you should look out for the next time you shop, that you can fall in love with in style. One of the reasons why we make labels a design feature in this collection is that they are open, easy to interact with, and empowering.
---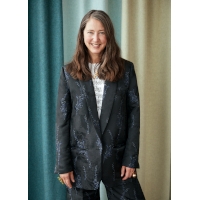 What does Science Story, the starter collection of Innovation Stories, emphasize?
Science Story is about celebrating the great innovators we work with. We wanted to shed light on the science behind the excellent and groundbreaking sustainably sourced materials in this collection. This special collection raises awareness of fabrications that can make a positive change with versatile trendy pieces.
---
---
Which sustainable materials stand out in the Science Story?
I think one of the most impressive is 'Desserto.' Desserto is a plant-based vegan alternative made from cactus plants instead of leather. Cactus-based material has not been tested on animals and reduces the use of natural resources such as water. We are very excited to enter the fashion world using this material in apple green strappy sandals of this collection.
---
What are the key pieces in men's and women's collections?
My favorite piece is the bright white jeans with detachable double belts wide-leg jeans. They give our customers a styling power while creating a wardrobe classic. Also, an oversized shirt dress with an open hem is a great key piece. Minty Fresh Sweatshirt for men is a product that saves the moment.
---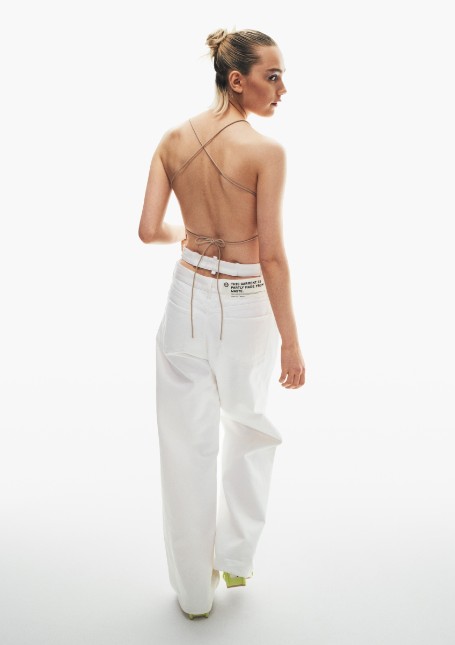 What parts will we see in the accessories?
The accessories are very strong and we are so happy with their final look! The recycled acetate bold orange necklace is an instant energizer for any look. Among the softer shades in the collection, we loved the popping neon. The earrings add some sparkle too.
---
Let's share!