With the fashion industry's astonishing statistics on waste and carbon footprint making the headlines in recent years, consumers are putting more pressure on brands to clean up their actions. In the new era where sustainable fashion strategies are gaining momentum, H&M is one of the brands that have made a name for themselves with their work in the field of environmental sustainability.
Breaking new ground with its global waste clothing collection initiative, "fast-fashion" giant H&M is taking firm steps forward to become the leading fashion brand in clothing recycling. Taking this initiative to the next level, the brand allows visitors to experience this transformation by placing the "Looop" recycling system, which transforms old clothes into new fabrics, in its Stockholm Drottninggatan store.
---
This is part of a larger plan – our aim is to be fully circular and climate positive and we are working with many exciting projects to achieve this goal.

H&M
---
Introduced on October 12, the Looop system offers customers the experience of seeing how this container-sized machine transforms waste clothing from customers into a new fabric. This system, which physically visualizes customers' closed-loop fashion approach, is planned to encourage more people to recycle their unused and old clothes.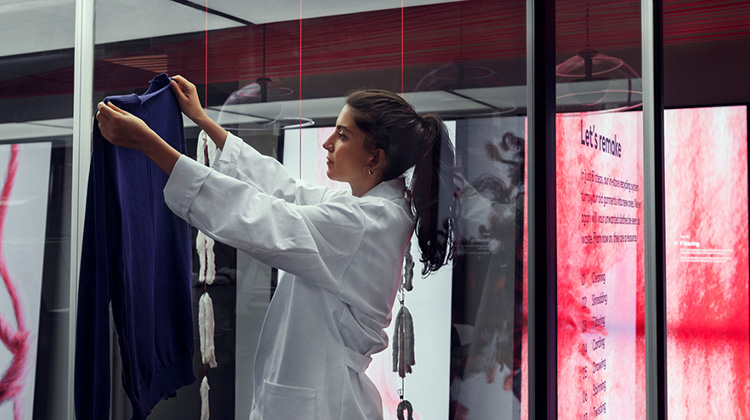 "Looop" transforms your old clothes into new fabrics in the most environmentally friendly ways possible. First, it cleans the waste fabrics and separates them into basic fibers. These fibers are then spun into yarn. "Looop", which does not use water and chemicals, creates a new yarn that can be knitted to produce new clothes.
Participation in this special recycling experience of "Looop" is paid. All proceeds will go towards the materials innovation and research needed to meet H&M's goal of 100% recycled or sustainably sourced materials by 2030.
---
We are constantly researching new technology and innovations to help transform the fashion industry as we work to reduce reliance on depleting resources. Engaging customers is key to real change, and we're excited to see what Looop inspires.

Pascal Brun, H&M Director of Sustainability
---
The "Looop" project is just one part of this recycling movement. H&M is innovating, including partnering with rental fashion subscription platform YCloset through its independent brand COS to offer rentals and repairs at its Flagship store in Stockholm. It is collaborating with Italian biomaterials startup Vegea to present a range of handbags and shoes using vegan leather made from wine byproducts at this year's Conscious Collection in China.
It is also starting to use Ciculose fiber, which is made from recycled and recycled denim and reduces water waste. We will see together whether H&M, which carries the flag in the sustainability race of brands in this new era, when consumers want a cleaner fashion industry, can reach its 2030 targets.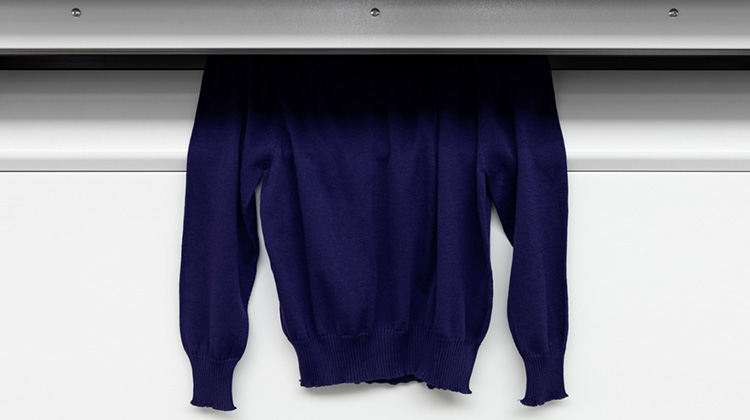 ---
Let's share!