In the UK, more than 50% of women said they loved their lips. And, considering that lip products have consistently topped the cosmetics market, it shows. If you're new to makeup or are just looking to refresh your cosmetics knowledge, here's a quick guide to help you pucker up.
Lip Products
Lip Balm
Balms are a waxy product in pots or bullet forms. Lip balms are meant to hydrate the lips to prevent drying, especially during colder seasons. Most have beeswax, but newer variants also use shea butter, avocado, and coconut oil. Lip balm can also have a slight tint and flavour.
How to use?
You can use lip balm on its own for a subtle moisturised sheen or you can use it as a lip primer.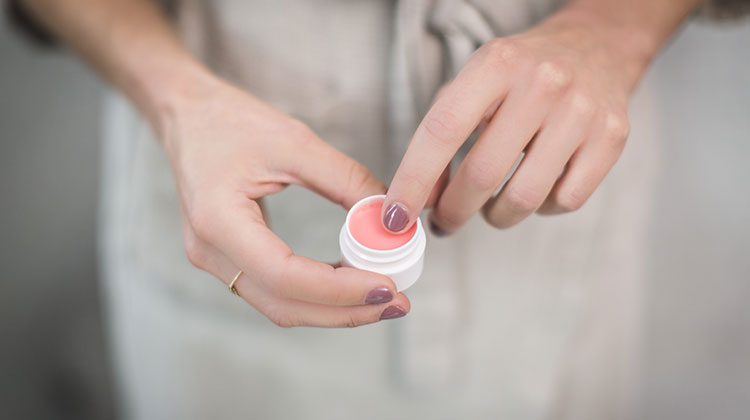 Some tips
Opt for bullet components to avoid using your fingers. Thicker balms like Carmex and Weleda Skin Food are classics thanks to their long-lasting consistencies. Effective lip balm ingredients include Vitamin E, butters, and lanolin that heal and moisturise.
---
Lip Stain
Lip stains are coloured products with a liquid or gel-like consistency that dries down matte or semi-matte. As the name implies, the colour pay-off is sheer and less prone to transferring. Stains usually come in a tube-and-wand system but can also come in marker form.
How to use?
Stains are ideal for laid-back, 'no makeup' makeup look days. To maximise its longevity, let each layer dry completely and dab the product with clean fingers.
Some tips
Avoid stains that require special removers. These likely have a "holding" agent that could be harsh. The Body Shop and L'oreal are inexpensive budget-proof staples.
---
Lip Liner
Liners act as a sort of safeguard. With the right technique, liners can change lip shape and prevent smudging. Lip liners are precision tools so they will usually come with a slim pointed tip that resembles a pencil. They are traditionally on the matte and creamy side.
How to use?
You can wear a liner alone for a long-lasting matte lip. Often, you will pair similarly coloured liners and lipsticks. However, some prefer a 90s inspired pairing of darker liner with lighter lipstick.
Some tips
Makeup artists recommend working at a 45-degree angle to prevent harshness and to begin at the cupid's bow.
---
Lip Gloss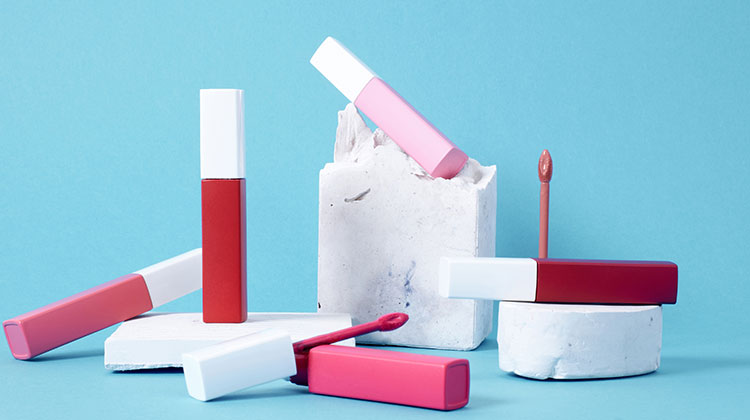 Lip glosses are a merry blend of colour and shine. They have a thick consistency; typically in a squeeze tube or tube-and-wand component. Most lip glosses are lightly pigmented, though clear and more opaque versions are popular, too.
How to use?
Lip glosses can be worn alone or as a topper over lipstick. If you are planning to layer your product, use a separate applicator to avoid the wand getting stained.
Some tips
Look for glosses that don't have too many bubbles and pigment build-up in the bottom. The best lip gloss for many is Fenty Beauty's Gloss Bomb thanks to its shades, lightness, and non-sticky formula.
---
Lipstick
The most well-known lip product. Lipstick comes in bullet, liquid, and even powder form. The finishes vary from sheer, matte, demi-matte, and velvet. Lipsticks come in hundreds of colours and price points, too.
How to use?
Most lipsticks can be applied straight onto the lips. However, darker shades perform better over lip liner.
Some tips
For smoother application, gently exfoliate and condition your lips before lipstick. In the UK, local brand Rimmel's lipsticks continue to top consumer reports for its colour payoff.
When buying new lip products, it's important to be discerning especially when shopping for makeup online. Instead of going with trends, be mindful of reviews and your personal tastes. At the end of the day, makeup is self-expression and it should be fun, safe, and exciting.
---
Let's share!