20th Century Fashion: A close look at the reference periods of fashion, which is in a continuous cycle of development, change and turning back. Our sixth stop is the fashion for entering the 20th century, covering the Edwardian Era and the First World War.
Fashion refers to currently popular clothing styles. It always develops, changes and returns to the top. Every style and trend in fashion is recalled from an absolute time or era. That is why it is very important and valuable to have an idea about the history of this evolution.
As you get an idea about a person, you also learn about his or her style. While reading the history of humanity, it is inevitable to take a look at the history of fashion.
In this article series, we will take a closer look at the periods used by fashion as a reference. Enjoy reading..
Introduction to the 20th Century Fashion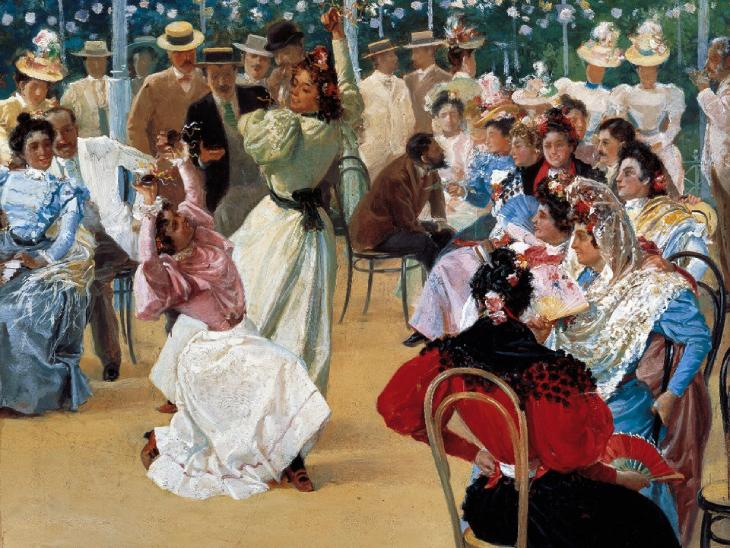 As we entered the 20th century, fashion and style came under the influence and evolved from two major periods that followed each other; The King Edward Era and World War I.
Late 1980s-1914: Edwardian Fashion aka Gilded Age
Edwardian fashion references styles of clothing from the late 1890s to 1914 or the Great War (World War I). At the same time, the British King VII. La Belle Epoque is also called the Fine Age and the Gilded Age, with a new splendor and glamor of women's fashion inspired by Edward's hedonistic lifestyle.
The most defining design trend of the period, unlike the Victorian hourglass, were corsets and S-shaped folds that create an S-shape in women's slippers. S slope corsets force the hips back and the chest forward. The ideal female figure of the period is a mature woman with pigeon (narrow and protruding) breasts.
King Edward VII
When the rather impressive Queen Victoria died in 1901, her son Edward took the throne. Having been the longest Prince of Wales with 59 years, Edward devoted much of his attention to the lifestyle he spends without calculations. Rumor has it that he had 55 different relationships with the famous actress, including Lillie Langtry and Sarah Bernhardt.
The trend setters of the period were the British royal family. While the British high society reigned as cultural elites, Edward's lavish life set the tone for behavior and fashion. Middle-class women were inspired by the elite and hoped they were doing their best. Keep reading to discover more about 20th century fashion.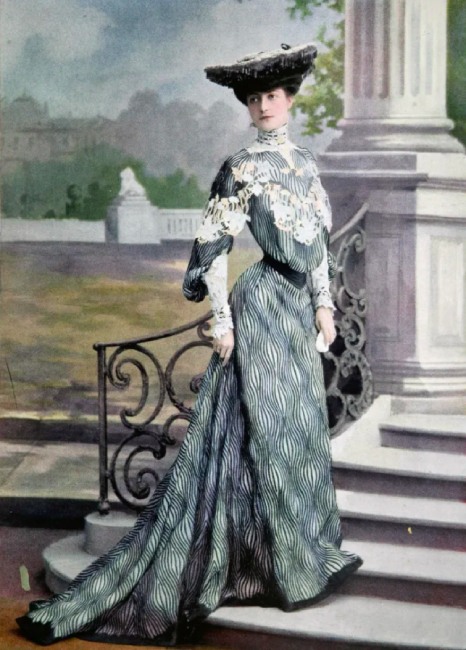 The Impact of the Industrial Revolution on Women's Fashion
With the end of the 1890s, the new technologies brought by the Industrial Revolution began to change the way people live. The middle class that developed with factorization was effective in determining a new level of welfare.
Sewing machines allowed the production of ready-to-wear garments and women to sew their own clothes more easily.
Increasing literacy rates in the new middle class enabled women to access information.
With the invention of the typewriter, telephone and telegraph, job opportunities among women expanded, while there were strict prohibitions and obstacles to women's work in the past.
Although most of the female workforce worked long hours for low wages in poorly ventilated factories and mills, the birth of a new type of woman was inevitable. This new woman in the early 1990s was educated and knowledgeable about political and social issues.
Opposite this active and extroverted educated middle-class woman was the culture of the Edwardian luxury and hedonism. Keep reading to discover more about 20th century fashion.
Edwardian Style Icons
Each fashion age has its own archetypes. Trends setters in the Edwardian era were Gibson Girl and Alice Roosevelt Longworth.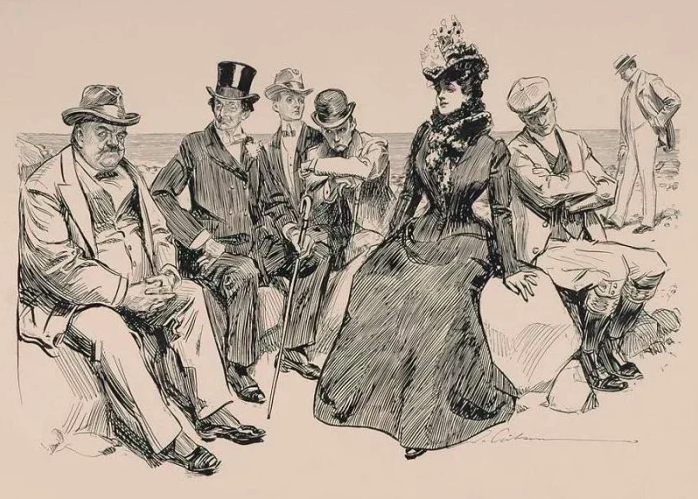 Gibson Girl was an anonymous, imaginative character depicted in Charles Dana Gibson's illustrations and was the determinant of the ideal of femininity for 20 years.
Gibson Girl was young and strong, fun-loving and yet sophisticated. He was tall and pheasant-like, with his long neck, massive chest and hips, and narrow waist. With her fluffy hair gathered from above and her aristocratic stance, she has inspired young women almost everywhere. She was smart and independent, charming and intelligent, but did not show her attitude on political or social issues. Keep reading to discover more about 20th century fashion.
Gibson Girl was also a bit of fortune in terms of merchandising; his face and body were printed on trays, pillowcases, and ashtrays.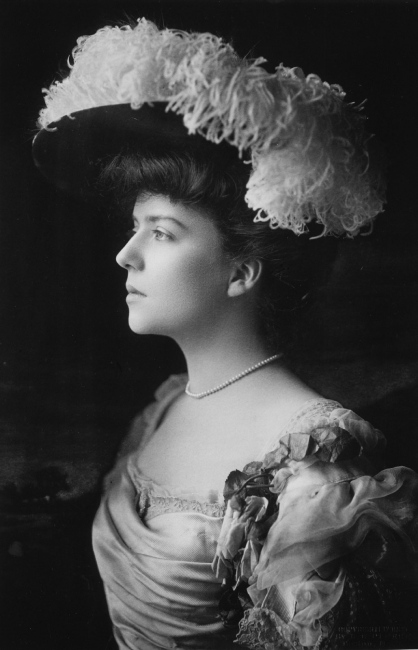 Alice Roosevelt Longworth was Theodore Roosevelt's eldest daughter and was a high-profile social figure in the United States. The beautiful and outspoken Alice was getting into the car with the men, smoking and feeding a pet snake. The song "Alice Blue Gown" was composed for the light blue color of her eyes. Keep reading to discover more about 20th century fashion.
A New Century, New Fashion Trends in Skirts and Dresses
With the change of the century, the design trends of the clothes have also changed. The fluffy skirts and heavy fabrics of the previous century were replaced by light fabrics that make it feel like a never-ending summer and adapt to the active lifestyle. Keep reading to discover more about 20th century fashion.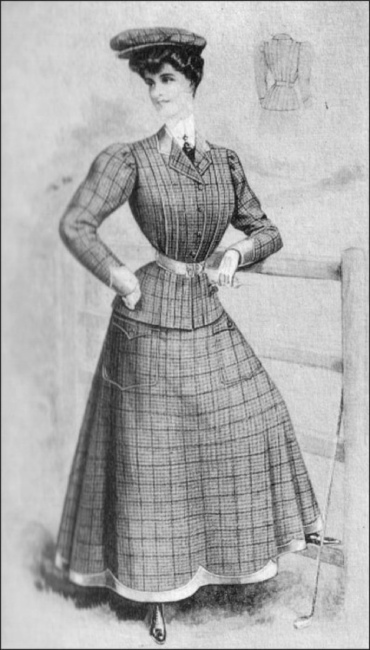 Two-piece dresses gained popularity. Skirts tapered at the hip and rippled at the ends, in the form of a trumpet or tulip. Ruffles were embroidered on the hem with fabric and lace.
Good-cut jackets, first introduced in the 1880s, increased their popularity and by the 1900s tailor-made suits became widespread.
In 1920, narrow skirts were introduced, which made it difficult for women to take long steps. Keep reading to discover more about 20th century fashion.
Edwardian Blouses and Corsets
The most distinctive feature of the top clothing pieces of the period were the appearance enriched with lace and beading, and ruffle ribbons. Keep reading to discover more about 20th century fashion.
Corsets did not split the chest, they were worn with blouses puffed up at the front to create a bloated look. Collars were raised with light fabric or lace.
In the early Edwardian period, the arms were designed to be wide from top to bottom and narrow at the wrist. By the 1905s, the stenosis in the wrists disappeared completely and wide, flowing looks became widespread. Keep reading to discover more about 20th century fashion.
Edwardian Accessories
Lace-up boots of the late 1800s were also common in the Edwardian era. The best shoes were made of seals leather and they were highly durable and waterproof. The more affordable ones were made from Moroccan leather; they were rude and heavy.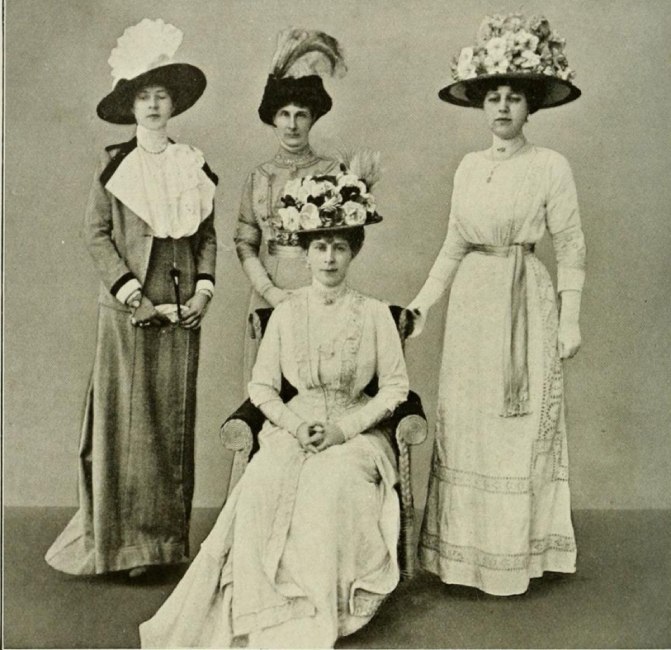 Wide brim hats were decorated with feathers, and from time to time these feathers were used too much to cover the visors. Although hats got smaller in 1911, too much hair was not used. Keep reading to discover more about 20th century fashion.
Paul Poiret: The Impressive Edwardian Fashion Designer
At this point, it is useful to open a separate title because Paul Poiret, the most impressive designer of Edwardian women's fashion, was the creator of modern clothing forms and designs. He was inspired by art movements such as classicism, orientalism and Art Nouveau when he designed his clothes. Poiret's comfortable styles liberated women by removing the limitations of corsets. Poiret resorted to draping to make an impact. Keep reading to discover more about 20th century fashion.
He introduced his straight-cut, straight-cut dress in 1908. Women started to prefer flatter corsets and bras instead of S corsets. After the Scheherazade ballet show in Paris in 1910, the oriental style became popular. Exotic fashion concepts emerged, inspired by bead-embroidered harem dresses in vibrant colors. Near the end of the Edwardian period, lampshade tunics came into fashion.
However, World War I put an end to all these exaggerated trends as the war economy restricted access to fabric and leather, and the simpler and more unadorned styles emerged as dictated by the lack of war. Keep reading to discover more about 20th century fashion.
1914-1920: Women's Fashion During World War I
In the period between 1914 and 1920, women's fashion was heavily influenced by the women's suffrage movement as much as World War I. Although clothing occasionally refers to the Edwardian period, King VII. It was quite clear that things started to change with Edward's death in 1910. Keep reading to discover more about 20th century fashion.
Just before the outbreak of World War I, fashion took on a brand new look with soft drapes and flamboyant patterns under the influence of orientalism. The clothes worn by the Russian peasants showed themselves with hip-length tunics, and this style lasted until the war period.
By 1914, women's clothing lost the sharp and well-crafted lines it had gained with the Edwardian period; Traces of the style of Paul Poiret, the first great fashion genius, began to fade with the need for more comfortable cuts. Keep reading to discover more about 20th century fashion.
World War I and Women
Before the war, it was Paris itself that dominated the fashion world. But due to war restrictions and the disruption of communication between America and Europe, New York has emerged as a fashion leader with new design fundamentals that combine femininity and practicality. Keep reading to discover more about 20th century fashion.
Since men went to war, women took up positions where they worked. Women and girls who were previously responsible for taking care of household chores found jobs in factories, rose to managerial positions, and acquired tremors like drivers, nurses and farmers. They volunteered in organizations such as the Red Cross and joined the army. With this libertarian and self-confident new image that engulfs women, traditional gender roles have started to move away. Women were now driving cars and demanding the right to vote.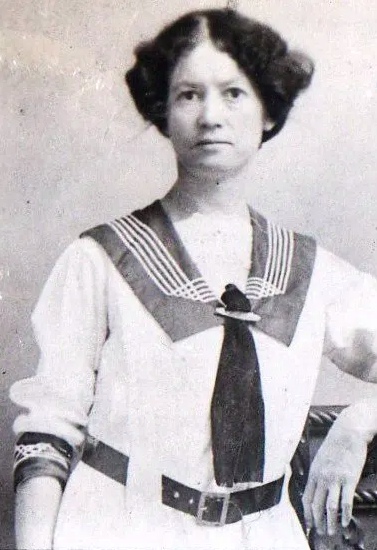 Many businesses required uniforms, including trousers. The military look infiltrated the fashion design, and the military style tunic jackets, belts and epaulettes became visible. During World War I, people adopted a simpler lifestyle. Women wore less jewelry, and the lavish dressing style of the Edwardian era was put aside.
While women were dressing for their new positions, the dress codes dictated by the genders were also stretched. Skirts became shorter, colors dull. Keep reading to discover more about 20th century fashion.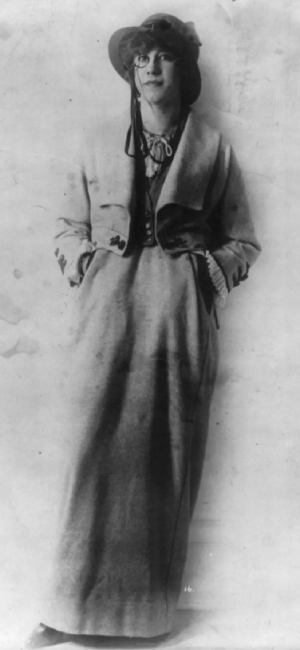 Introduction to the First World War Clothing
1914 began with a strong Edwardian influence. Women wore shirts with lace embossed breasts and long, tight skirts that fell over their feet. Introduced by Paul Poiret, inspired by the Russian peasant style, the tunic was blended with the military style with the war period. Keep reading to discover more about 20th century fashion.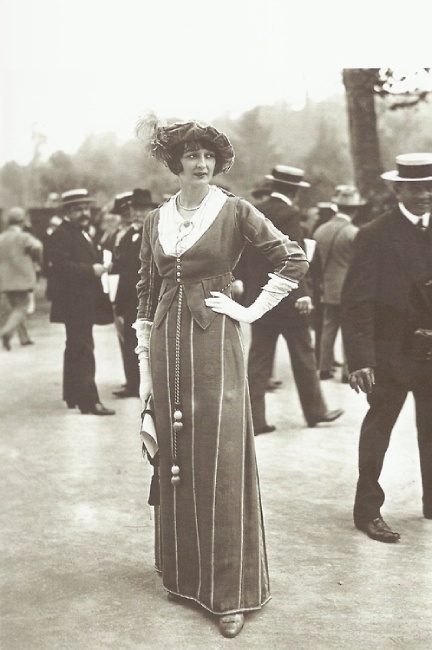 Jeanne Paquin, the first woman to gain international fame in the fashion world, designed clothes for the new woman who leads a more active life. She made it possible to move by adding pleats to skirts, which made it difficult for women to walk because it narrowed to the knee. Her designs were like a meeting of fine tailoring and feminine drape.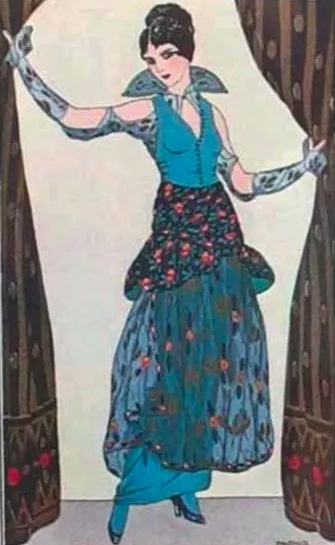 The spring of 1914 brought with it a new trend called the 'war croll'. In this style created by wearing a wider top-skirt over a bell-shaped skirt, low shoulders and wide necklines were at the forefront. However, this outfit, which requires a lot of fabric, was criticized as extravagance throughout the wartime. Keep reading to discover more about 20th century fashion.
Fashion Shows Between 1911-1918
With 1911, the new phenomenon was fashion shows. Previously, designers used one-on-one relationships with their customers to create new styles, cuts and fabric combinations. A new era has begun with Paul Poiret's fashion shows at charity events, theaters and stores in Europe. Later, all other fashion designers followed this trend.
During the war, fashion shows were organized to find funds. In 1914, Vogue editor Edna Woolman Chase organized a fashion show where New York designers could showcase their work. Keep reading to discover more about 20th century fashion.
Birth of a Classic: Trench Coat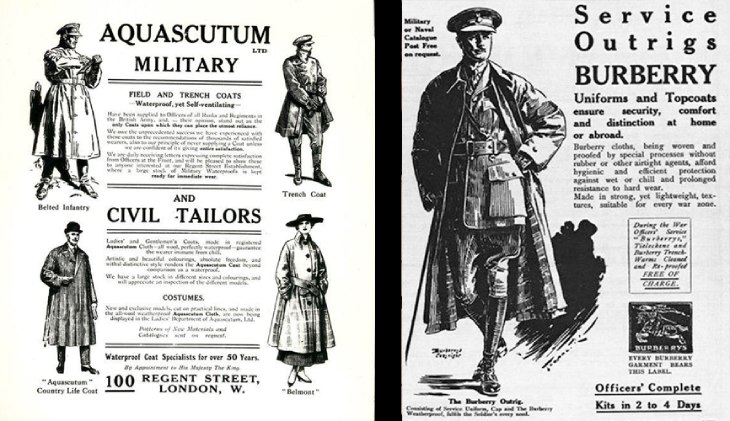 New styles and fabrics have also inspired coats that can be worn in all weather conditions. In London, a new Burberry-patented breathable and waterproof fabric, gabardine, has been approved for military use. This new military style coat had wide collars, another layer of fabric on the back and was belted. The trench coat has become an indispensable piece for both men's and women's fashion for the following 100 years. Keep reading to discover more about 20th century fashion.
War Era and Sportswear
With the more active lifestyle adopted by women, clothes defined for gender have also relaxed and the styles that we call today as sportswear were born.
Skiing, for example, has evolved from a practical activity to a popular sport. Instead of long skirts that are not suitable for many other sports, such as skiing, women began to wear short, knee-length skirts over their golf pants. Keep reading to discover more about 20th century fashion.
Burberry produced new trousers and jackets based on the fact that gabardine fabric, which is compatible with all weather conditions, provides protection in wind and snow.
The swimsuits are also designed to be less flashy but allow for real swimming. One-piece swimsuits that give women great freedom in the water were born in this period. Keep reading to discover more about 20th century fashion.
The Birth of the Modern Bra
The development that played a key role in women's underwear also took place in this period; First introduced to New York high society, Mary Phelps Jacob designed the first modern bra under the name Caresse Crosby. In the past, breasts were collected by means of corsets; This new design was very soft and moldless and supported by shoulder straps.
Although corsets were never completely abandoned, they were redesigned to be more comfortable. Spirella corsets, which help to regulate the posture, were specially produced by taking the measurements of the individuals. Keep reading to discover more about 20th century fashion.
Hair and Headwear
During the period, the hair was waved slightly and combed back or top. Wavy hair with a slight side parting was indispensable for short cuts. Throughout the war, women began to get even shorter haircuts. In the 1920s, horizontally worn headbands became very popular.
The wide brimmed hats of the past have been replaced by smaller models. Artificial flowers were used for decorative purposes. Militarism made its impact here as well; Caps fitted asymmetrically were very popular. Keep reading to discover more about 20th century fashion.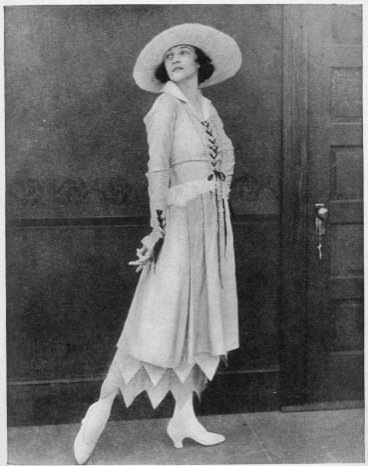 The Impact of World War I on Fashion and Culture
The difficult years of war combined with the devastating effects of the 1918 flu epidemic brought the whole world to its knees. It was very difficult to heal the wounds after the ceasefire.
The combination of freedom and opening of eyes created a new feeling, a new kind of culture; This ensemble, living in the moment and ignoring no one, caused the roar of the 20s and the birth of the Jazz Age with its distinctive appearance, voice and fashion. Keep reading to discover more about 20th century fashion.
Reflections of the First 20 Years of the 20th Century in Today's Fashion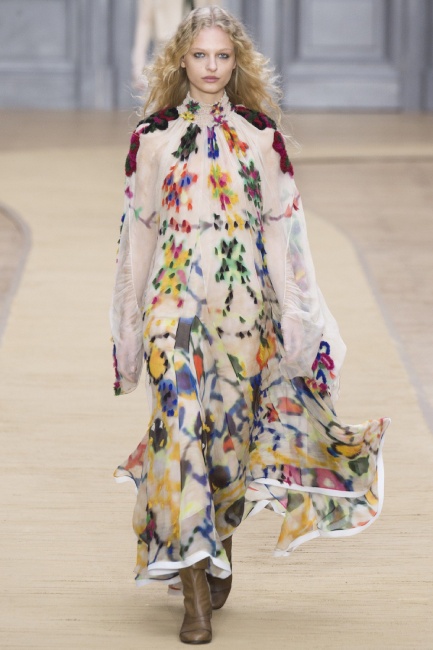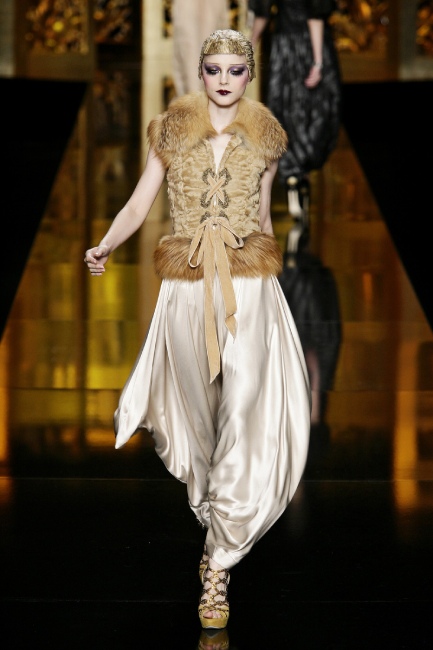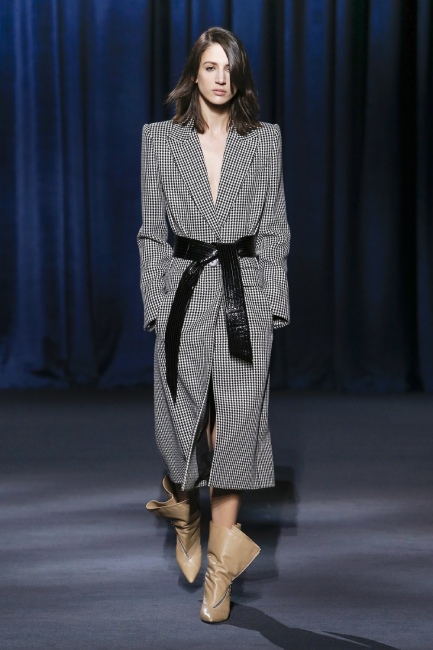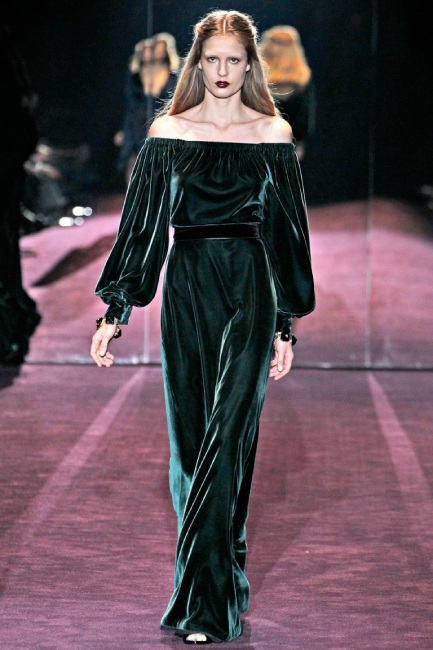 ---
Related stores
Let's share!