Autumn-Winter Makeup Trends: Although styles that push the limits of creativity stand out, minimalist makeup looks are also very popular. Discover the make-up styles of the catwalks that inspire everyday use.
Even though the first thing that comes to mind when talking about fashion week is the make-up, which is a part of the show and complements the styling, it also has a fascinating effect. Stunning and bold eye makeup, fun details and exaggerated lipsticks elevate the style and take everyone to the fairytale land of fashion.
Paris may be known for its red lips and dark eye makeup, New York for natural looks, London for fun eclectic styles and Milan for its glamorous simplicity, but each of these four big cities, the fashion capitals, is winking at the 2021-22 fall/winter makeup trends. Although styles that push the limits of creativity stand out during fashion weeks, minimalist makeup looks are also very popular. Make-up trends that you can be inspired by in your daily life and special days are in the continuation of our article.
2021-22 Autumn-Winter Makeup Trends
"No Makeup" Makeup
Want to save time and look great? Many fashion houses say "Yes!" to this question. She must have answered that she preferred moist and wet make-ups instead of exaggerated make-ups. "Great skin is always stylish!" Based on the principle of Pat McGrath, she revealed the healthy glow of the skin with her make-up look as if it were absent at the Louis Vuitton fashion show. However, while watching the models, it should not be forgotten that they have make-up on their faces, even if we cannot see them. Of course, the secret to such beautiful-looking skin is skin care and a great foundation!
---
Soap Brows
It looks like TikTok's popular soap eyebrow trend isn't going anywhere this winter! Why would it leave anyway? This trend makes your brows look pretty smooth and effortlessly perfect.
---
Smokey Eye Makeup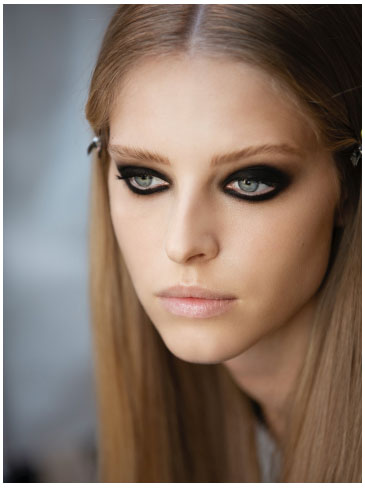 It is not known whether we are inspired by the podium or if our inability to give up this make-up creates a trend in itself. However, if there is one thing for sure, it is that we can't break away from the smokey eye makeup. This look, which is as iconic as the films of the 20s and the period, is still one of the most preferred and most redeeming make-ups today. The perfect complement to the style for a night out, the smokey eye makeup is also the indispensable complement of designers. Considering that Italian brands left their mark on Milan Fashion Week, thick black and brown shadows are playing the top of the make-up trends this season.
---
Ink Signed Eyes
Looks like it's time to leave the classic winged Eyeliner style behind for grunge looks! Because this time Eyeliners are rooted in the leading fashion houses of the city such as Chanel, Dior and Givenchy, which are essentially Parisian style. This trend, which combines sharp lines with different styles, is among the striking and entertaining trends of the season.
---
Eyes Colored with Purple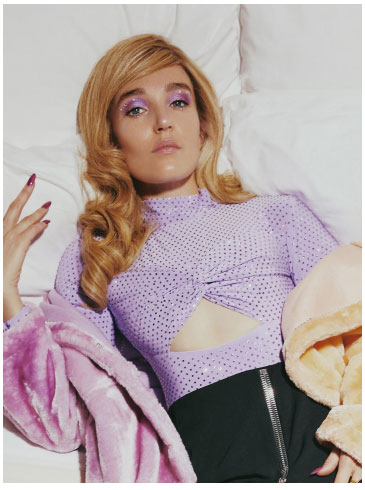 For fun and striking make-up, this season's colors consist of a palette of purple and its tones. Eye make-ups made with these colors, which reflect luxury and wealth, were at the forefront of the catwalks as the color eye make-up trend of the season. Violets and lilacs and rhinestones added to the colors are an emphasis on luxury.
---
Ruby Red Lips
Lips, like red nails, are making a bold classic this fall-winter season. When we return to our social life and activities again, when the masks fall, the lips create an explosion effect with the ruby effect of red with every form of lipstick, be it balm or gloss.
---
More Nude and Natural Lips
Contrary to red lips, some designers are leaning towards natural lips, which are very popular lately and offer a fresh look. Whether you want to apply a lip balm or a light neutral lipgloss, you're sure to catch this trend perfectly.
---