2021 Men's Fashion: The assertive, different and surprising looks in the men's fashion of 2021 draw attention. Discover the 2021 men's fashion trends that are eye-catching with every detail.
Get ready for a pretty amazing 2021 in terms of men's fashion. Every detail of the season is eye-catching when assertive details meet pieces that require courage to wear. Be sure to take a look at the trends that await us without shopping or organizing your closet for the next season.
Minimalist
Indispensable of fashion, the rule of "less is more" takes its place in men's fashion, too. Straight cuts, unobtrusive colors and well-fitting styles are very much in the men's fashion of 2021. The minimal style that does not take risks, but also looks classy; It shows itself in stamp coats, slim-fit shirts and comfortable pants.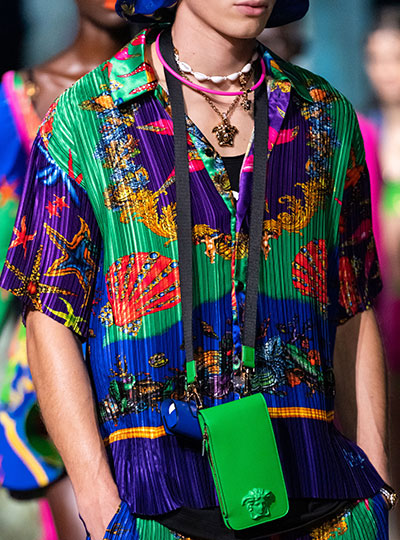 Bag Detail
In 2021, we will see men's style bags very often. Cross-fitted waist bags, shoulder bags with straps and neck straps used for carrying phones are among the prominent accessories as well as large models in suitcase form. Whether you want to carry a laptop or put your belongings such as wallets and phones, be sure to buy bags in several different models to catch the seasonal fashion.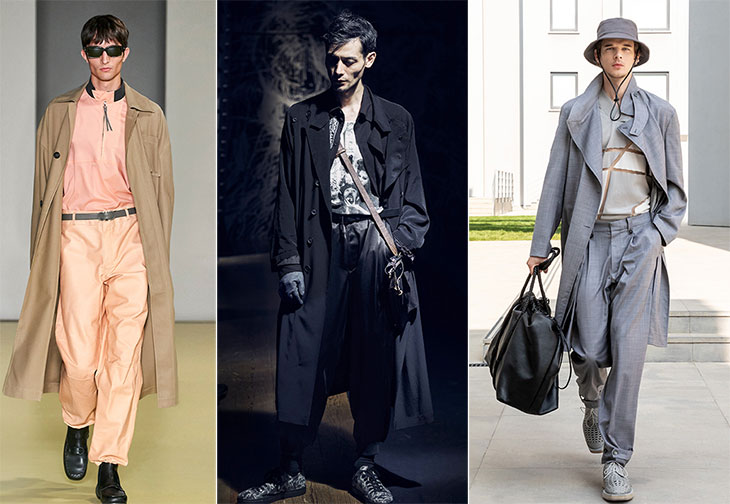 Top coat
Trench coats, which are classic, razor-cut, fit perfectly and are almost an English classic, are still indispensable. But in 2021, you should definitely get one of the models that bring them a brand new form and refer to the 90's overcoats. You can choose the new generation, bohemian style overcoats, which adapt to almost every style, from classic colors such as black and beige, or ambitious colors such as blue, pistachio green and sun yellow this year.
The assertive, different and surprising looks in the men's fashion of 2021 draw attention. Discover the 2021 men's fashion trends that are eye-catching with every detail.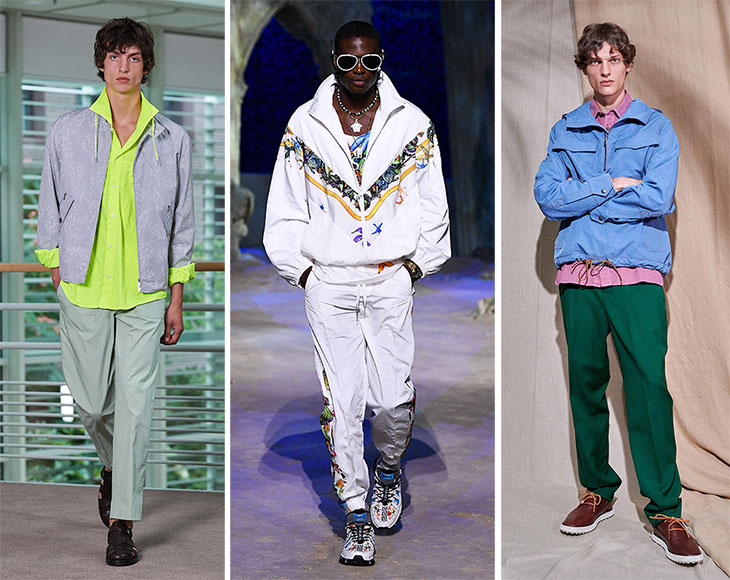 Comfortable Posture
Tracksuits and sweatshirts do not fit into homes and continue to go out into the streets in 2021 men's fashion. While adapting home clothes to street style, you can wear pieces from the same collection as a set or combine different styles according to your own taste. For this, you can combine bomber jackets, leather jackets, linen and narrow-collar shirts, and even narrow-cut fabric trousers with track suits.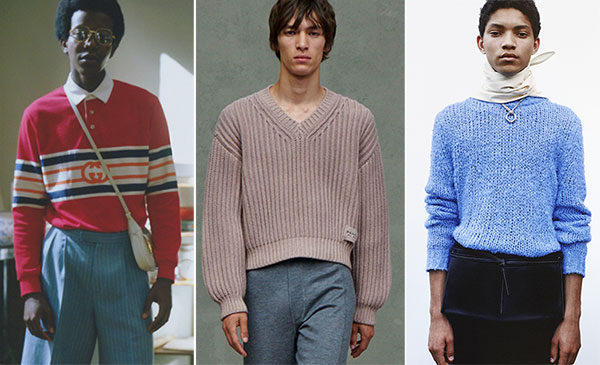 Knit Sweaters
Sweaters, which have been on the shelves for a few seasons, are experiencing a golden age in 2021 – if I may say so. Knit sweaters and fine knitwear are now worn in men's fashion, even with fabric trousers. Combining trousers will be the most guaranteed style choice to catch the knitting trend. But do not forget that it is very popular to wear knit sweaters, sweat suits and collared knitwear.
Leather jackets
Classic and biker leather jackets are still among the pieces that can be invested, but in 2021 they are used with a slightly more classic cuts. Straight-cut leather jackets that can be used with suits are among the highlights of the next season. If you want to add a little more claim to your style, you can take a look at the design models prepared with different details. See more 2021 Men's Fashion styles below.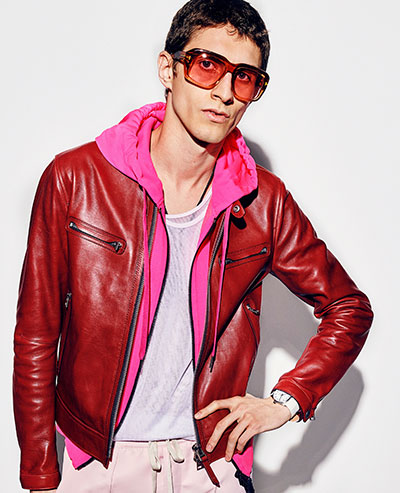 Assertive Sunglasses
The accessory can definitely take a style to a very different place. Glasses take on this task in 2021 men's fashion. Whether you want to replace the optical glasses with retro, thick bone-framed, large models or buy glamorous sunglasses against the winter sun… In 2021, an ambitious eyeglasses must be a part of your style.
Season of Shorts
If you are using shorts only for your summer holidays, you should expand your limits a little more for 2021 men's fashion. In the signals received from the podiums, we can see that even the suits are used with shorts. Be prepared to use more men's style shorts complete with knitwear, sweatshirts, loafers, and even trench coats. Continue reading for more 2021 Men's Fashion trends.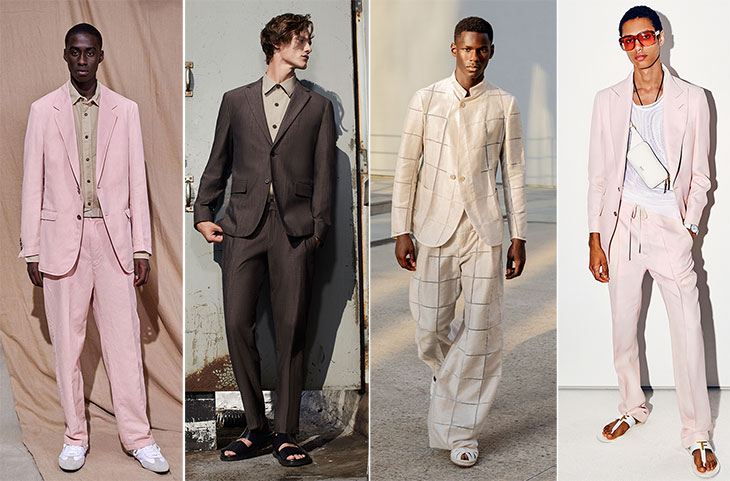 New Suit Style
Set aside classic suits for special occasions and leave their place to models designed with pastel colors, short-ankle models and high necklines. In fact, if you want to make a little more change, choose suits designed as jackets over tracksuits like Tom Ford. In 2021, we will see men's slippers that are widely used in sets. Below are additional 2021 Men's Fashion trend.
Sandals & Slippers
Sandals and slippers have never been so popular in men's fashion. Thick strap sandals and flip-flops were used as complementary to almost every style on the runways where 2021 collections were exhibited. Slim-fit fabric trousers, shabby shorts, cardigans and even jackets are completed with slippers. Although it is a bit out of the ordinary for men's fashion, it seems that slippers will be used frequently in city life thanks to its comfort.
---