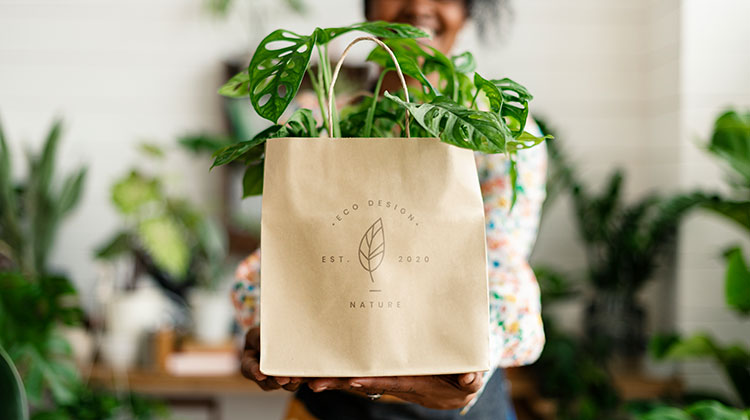 There are so many pressures on the food industry when it comes to packaging and the use of plastics, polystyrene, and extra unnecessary packaging. Food businesses are feeling the pressure because of the effect that plastic has on the environment, not only in the making of it but in the disposal of it as well.
Polystyrene, which is used to make cups and containers for the takeaway industry, will end up going to landfill sites. This is worrying because it can take up to 500 years for a cup to break down.
Having your packaging and accessories made from sustainable resources does help immensely when you are looking to give your takeaway business a more eco feel. However, there are a few other options that you can adopt in order to entice those people that have a strong view of what is good for the planet.
Biodegradable cutlery
Suppose you want to offer your customers cutlery. In that case, regardless of whether you have a shop, food van, or are offering street food on a market stall, you may like to consider offering biodegradable wooden cutlery rather than the plastic counterparts.
Instead of handing out cutlery with every order, having areas of your countertop where the cutlery is available for your customers to choose to use will put the responsibility in their hands.
Compostable boxes
Rather than use the polystyrene packing that is found in some takeaways, using compostable Kraft deli boxes is far more eco-friendly. If you invest in an ink stamp and some ink, they can be easily be customised for your business.
If you are more than happy to leave them in their natural state, then that is fine also as it provides a look that can be quite attractive, especially if you choose to use pre-coloured ones.
Unbleached napkins
Offering your customers the use of unbleached paper napkins also shows your clientele that you are aware of the impact on the environment that other takeaways are not taking into account and can also boost your reputation within your community. Having unbleached natural-looking napkins on your counter so your customers can help themselves rather than assuming that they will be wanted within each of your product boxes will also help reduce the amount that gets discarded without use.
Final thoughts
All in all, everybody must look after this planet and unfortunately, most of the rubbish that is left lying around is from one fast-food outlet or another. Making sure that your products are wrapped in packaging that is compostable is a big step forward, as it would seem that even if you provide bins for your customers, getting them to use the bins provided can be a tricky task, which can result in litter being discarded on the street and on the side of the road.
It is also very beneficial for everyone if all packaging products and disposable accessories are made from sustainable sources and are therefore biodegradable and as close to nature as possible.
---