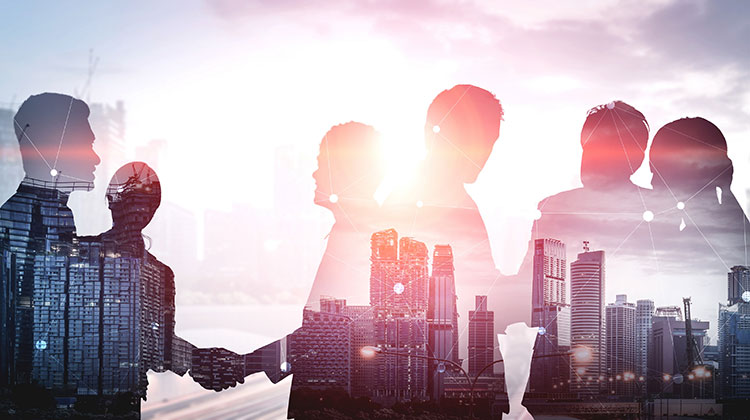 The COVID-19 pandemic has tragically claimed the lives of more than 130,000 people in the UK alone. Also, it has resulted in people from all industries losing their jobs due to business closures and cutbacks.
While life has resumed for many people following the successful vaccination drive, people across the country are still seeking work to restore their finances and quality of life.
If you are one of the many people looking for a new career, it makes perfect sense that you will want to enter a secure, profitable sector that offers many prospects. For this reason, you should learn about the four industries bouncing back from the pandemic.
1. Hospitality
The hospitality industry undoubtedly suffered during the COVID-19 pandemic, as pubs, restaurants, bars, cafes, and hotels were forced to close their doors. Yet, as the UK government has allowed hospitality companies to reopen their doors to the public, the industry is starting to bounce back from the pandemic.
As the whole country remained in their homes for many months at a time, people up and down the UK are now eager to enjoy dinner with family and friends and make memories with their kids and other halves. Thankfully, it has allowed many staff to return to their day jobs, and there is even a recruitment drive to help companies cater to customer demand.
2. Insurance
Many people might not have expected the insurance sector to have taken a hit during the pandemic. Yet, a lack of people buying houses, business closures and restricted finances has resulted in a dip in revenue and even people feeling forced to cancel their policies. Also, customer leads disappeared as businesses shut down and companies slashed their workforces in half or more.
As businesses can resume with fewer restrictions, the insurance industry is bouncing back from the pandemic. For instance, One Life Insurance Group goes on recruitment drive due to growth in its customer base, and it is seeking fresh talent to prepare for a profitable, strong year ahead. It could be the perfect sector to enter if you're looking for a career in a secure industry.
3. The Construction Sector
Unlike many industries, the construction sector was allowed to resume during the pandemic. Yet, running safe, efficient, and productive sites was a major challenge for various UK contractors, as they faced labour shortages, supply chain disruption, and migrant worker repatriation.
Despite the various setbacks, the construction industry has adapted to a new way of working and become more resourceful than ever to survive and thrive. As firms across the industry have embraced offsite manufacturing, sophisticated workforce planning, and with the digitalisation of supply chains and site plans, the industry is becoming stronger, more productive, and more profitable.
Plus, the industry has embraced new technologies for scanning sites for safety issues and productivity monitoring, such as cameras, drones, sensors, and data collection. As a result, construction managers can spot potential problems early, which will minimise business disruption and help a project to remain on track and within budget.
Due to the flexible, essential nature of construction, job seekers should consider securing a career in the industry. There are various entry-level roles to choose from, such as a trainee painter and decorator, a general construction operative, or a labourer.
4. The Property Market
The property market experienced a huge hit in 2020 due to restrictions that ground its operations to a halt. However, the industry has bounced back with ease since it was allowed to resume last summer.
Purchases placed on hold during lockdown have contributed to the industry's immediate recovery, as they were finally completed. The stamp duty holiday also helped the housing market, as more property buyers invested in properties to avoid the fee.
Home-buying is also on the rise this year, as there were more than 142% more completed mortgage loans for property purchases in March 2021, compared to the same month the previous year before the country entered its first lockdown.
As the industry is flourishing since relaxing the restrictions, the sector could be a perfect avenue for those looking for a rewarding career and job security. There are various roles you can take up in the industry, such as an estate agent, housing manager, landlord, or facilities manager, to name a few options.
If you want to enter an exciting industry that offers superb career prospects and job security, consider the above four sectors when searching for a new role.
---