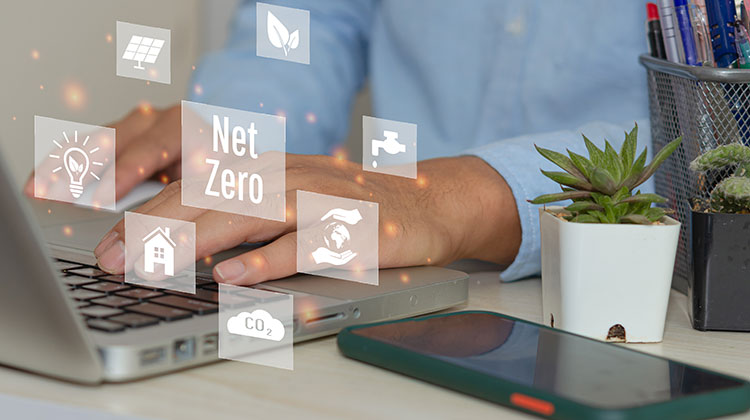 Sustainability today is both a buzzword and an ecological imperative. Improving the sustainability of your business is a great way to capture the attention and loyalty of your customers and also how you can work to reduce your overall environmental impact. With the cost of natural gas prices increasing, electricity increasing, water increasing, and petrol increasing, improving the sustainability of your business is also an excellent way to reduce your operating costs.
While building a sustainable business model is a large, complex issue that will require multiple revisions and constant growth and change, a great and simple way to start is with your office. Making your office more sustainable is a matter of reducing energy and water usage and improving how you run your business.
Implement Energy Saving Policies
There are many ways to save energy at your office, and to start, all you need is to be smart about it. Instead of letting computers go to sleep, turn them off when they are not in use. Reducing energy and switching to renewable or more energy-efficient options is essential to minimising your overall carbon footprint.
In offices, the biggest energy drains are lights and heat/cooling. Using a smart system to minimise unnecessary use and switching to more energy-efficient models are two of the simplest ways that you can reduce your costs and your carbon footprint. If you want to do more for the environment, you can even switch energy providers so that your business is powered by a renewable energy source.
Upgrade Your Bathrooms
Bathrooms are one of the areas that need to be upgraded immediately at your office.. Water waste is a serious issue, and not because there is a lack of water, but a lack of fresh and drinkable water. Extracting fresh water from our environment is also causing droughts and ecological disasters, so being more water conscious is a great way to make your office more sustainable.
Upgrading your bathroom is a great way to reduce water waste and lower your water and energy costs. Change out the taps to a more efficient option that uses less water but covers more area. Upgrade your toilets so that they are a model that uses less water overall. Even hand dryers should be upgraded. There are eco-friendly hand dryers that even feature hygienic designs and HEPA filters so that you can improve the overall sanitation and safety of your business while caring for the environment.
Reduce Operating Emissions
There are many ways that you can reduce your footprint when it comes to your operating procedures. Start by going paperless. This is an easy step that can save you massively on paper, ink, and storage costs.
It is important to keep in mind, however, that when you go paperless, your energy output increases as you add more storage to your hard drives or, ideally, cloud storage. To reduce the size of data you use and the emissions they emit, you will need to remove unnecessary data and streamline it, so you use less and get more out of it.
---