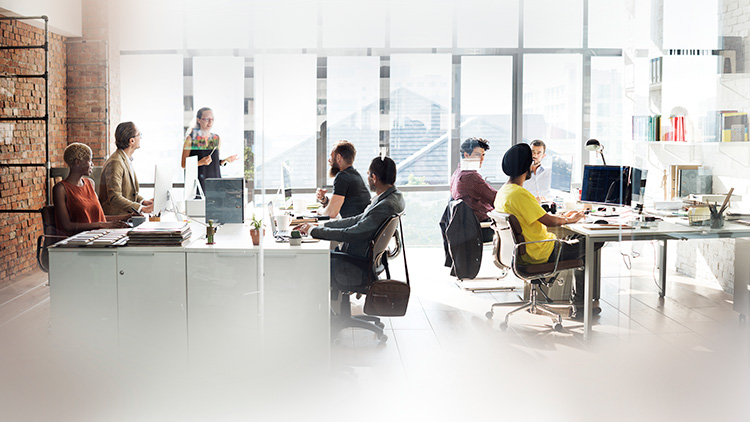 Many people are unproductive and unhappy in their offices today but don't seem to know why. These types of people sometimes put extra time, energy, and resources into their work but still have nothing to show for it. What if I told you that the way your office or workspace is laid out is the cause of your unproductivity and unhappiness?
Increasing Workplace Productivity
According to research, a healthy and beautiful office layout can cause a 13% spike in employees' productivity and creativity. Going by this research work, you must find a way to influence and optimize your work environment to improve your work performance. In this article, we will highlight a few tips on how to optimize your working space for improved productivity.
Control the Office Airflow and Temperature Effectively
Temperature and airflow have a way of affecting employees' productivity. When the room temperature is too hot, the body becomes stressed and unproductive; when the room temperature is cold, the body becomes weak and also less productive. To regulate your workspace's temperature, ensure there are enough windows for effective room ventilation. This will help keep you relaxed and enhance your performance.
Improve the Lighting in Your Workplace
A study shows that a bright working environment improves workers' motivation. This means that workers' morals are directly linked to the lighting of their offices. Lack of proper lighting tends to make a room look and feel dull and less attractive. And it is common knowledge that what a person sees and feels will later translate or manifest in their performance. To avoid it being a negative performance, beautification of the workspace will go a long way. Improving the brightness of your office can be done by increasing the number of light bulbs and opening up the windows to let in natural light.
Include Your Work Team in the Optimization Process
Working to optimize the workspace without your team's input might be fruitless. To effectively enhance productivity through office space optimization, you must give your team a platform to express themselves and share their ideas. With the team's input, you can effectively reorganize the work environment from bad to good rather than bad to worst. Team inclusion also makes your jobs easier and the process a lot faster.
Limit Distractions
To make the most of your work environment, you must learn to reduce distractions of all kinds. While at work, mobile phones and other smart devices must be put on silent. This will help improve your productivity and that of your colleagues.Another form of distraction that you must seek to avoid is snacks. Eating healthy snacks like fruits and nuts is good for the body, but when taken in the workspace, it can negatively impact your working performance. Avoiding eating snacks might be difficult, but for a start, stop keeping them on your working desk.
Bottom Line
Workspace optimization might be the missing link to enhancing your productivity and that of your team. Discover more tips on optimizing your work environment by asking experienced managers and conducting online research.
---