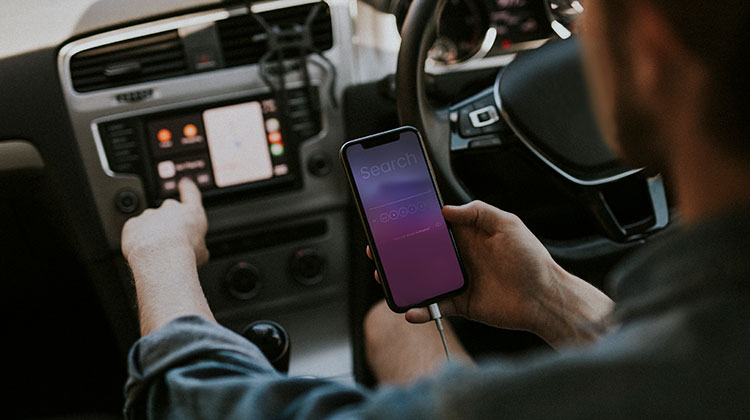 You've passed your driving test; great news! Now what?
You need to get a car, some car tax, and some insurance, but that stuff is all boring. What you REALLY need to do is deck your car out with some of the coolest gadgets going and let it stand out from the crowd.
Why Car Gadgets?
Car gadgets are a great way to add a bit of colour and fun to your car.
A lot of new drivers will buy their first car and put some rubbish in it that they don't really want, so it's best to get something you actually want and may even need!
Here are six gadgets that every new driver needs in their car.
Personalised Number Plates
Personalised number plates are a fun way of livening up your car.
You can buy some that you find amusing or cute, or maybe even get one that's related to your name, like 123 LUCY.
A great idea is to get a plate with your initials on it to make it really personal for you, check out a private reg maker site to find something that suits you.
Personalised Car Mats
Find your mats by car registration at Auto Covers and protect your vehicle with personalised car mats.
A Dash Cam
A dashcam is a great way of keeping your car safe. You could use it to prove you weren't doing anything wrong and be able to show your insurance company that you were in the right if you're ever involved in an accident.
Don't buy a cheap basic one that records at under 30 frames/second, as they don't offer the best quality and might make it hard to figure out what is being played.
It's recommended to get a professional-grade dash cam with colour night vision, that records in an incredible 1080p. These will cost around £150, but if it helps keep you out of court or costs less on your insurance, then it's money well spent! You can find out more about them on Dash Cam Talk.
---
Featured store: Next Base
Founded in the UK in 1999, Next Base has 22 years' experience of manufacturing in-car devices and, to this day, their sole focus is on driver wellbeing and safety. Theirs is the largest smart Dash Cam brand in the world and they hold over 80% of the UK market by volume. Explore more!
---
A 12V USB Phone Charger
Nowadays, there's a phone or device player for everyone.
You can never have too many chargers in the car, and this sort of charger will be very useful on long journeys, so you don't run out of battery.
A Mini Bluetooth Headset
This is a great way of maintaining a conversation while driving. You can pop it on when you start driving, and then all you have to do is press the button on your steering wheel to pick up the call.
This will make it safer for you to speak on the phone.
You can even buy some that are one ear only so that you can hear everything around you – making it easier for you to be aware of your surroundings when on the road.
A Mobile Phone Charging Mounts
This is a great gadget for people who use GPS or music apps like Spotify or Waze.
Most mounts are made out of heat-resistant silicone and have a strong suction cup at the base to hold your phone in place.
A Bluetooth Wireless FM Transmitter
This is great because you can attach any device with Bluetooth to your car and play your music through it.
It's a lot better than using your radio for hearing the music because the quality of sound is so much better.
You can also use an FM transmitter with a USB pen drive which allows you to listen to pre-downloaded podcasts or audiobooks. This is very useful if you're on a long journey.
---
Let's share!