We have examined the most mysterious work of the art world for five centuries for you. Check out all the details of the Arnolfini Portrait by Jan van Eyck now.
Arnolfini Portrait Analysis
The Arnolfini Portrait painting, which has preserved its title as the most mysterious work in art history for 585 years, is known as the work ordered by the Italian merchant Giovanni Arnolfini and his wife Giovanna Cenami to the Dutch painter Jan van Eyck in 1434, living in Brugges. The painting is flooded with visitors as the most valuable part of the National Gallery in London. Let's analyse Arnolfini Portrait more.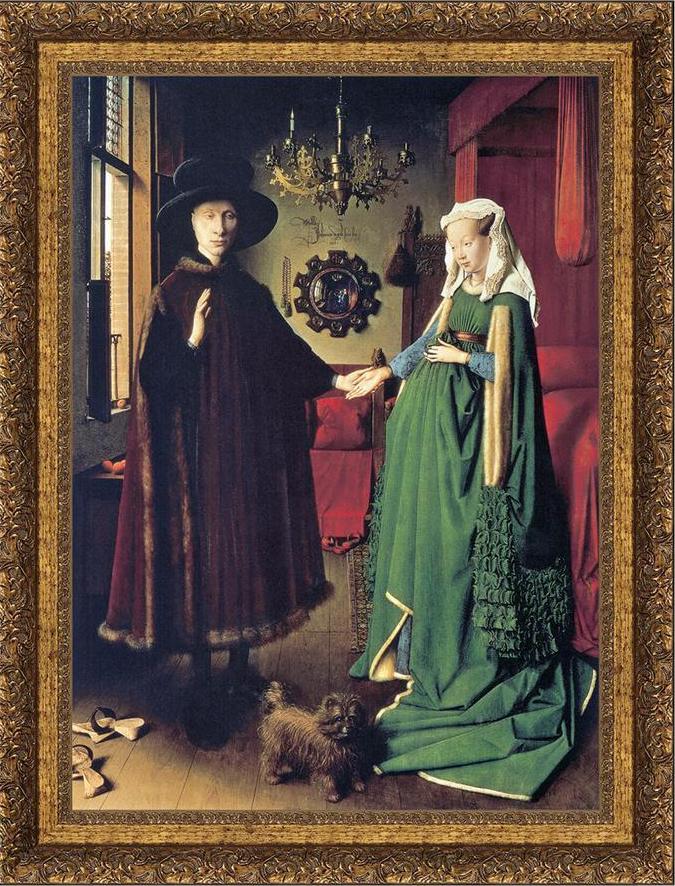 The Most Important Detail of the Mysterious Artifact
The work, which is one of the most complex works of Western art, is the first to use thin and translucent paint layers, allowing the surfaces of the objects in the painting to be photo-clear. It is known that the painter transferred the details from his notes to the canvas with a magnifying glass.
The most important detail in the painting is the reflections on the mirror. While the main subject of the work is claimed to be the people who broke the wedding, the two people seen between the backs of the couple are said to be the painter and the audience looking at the painting. Thus, it seems possible that Jan van Eyck included the people who examined his work in his work. Read more about Arnolfini Portrait below.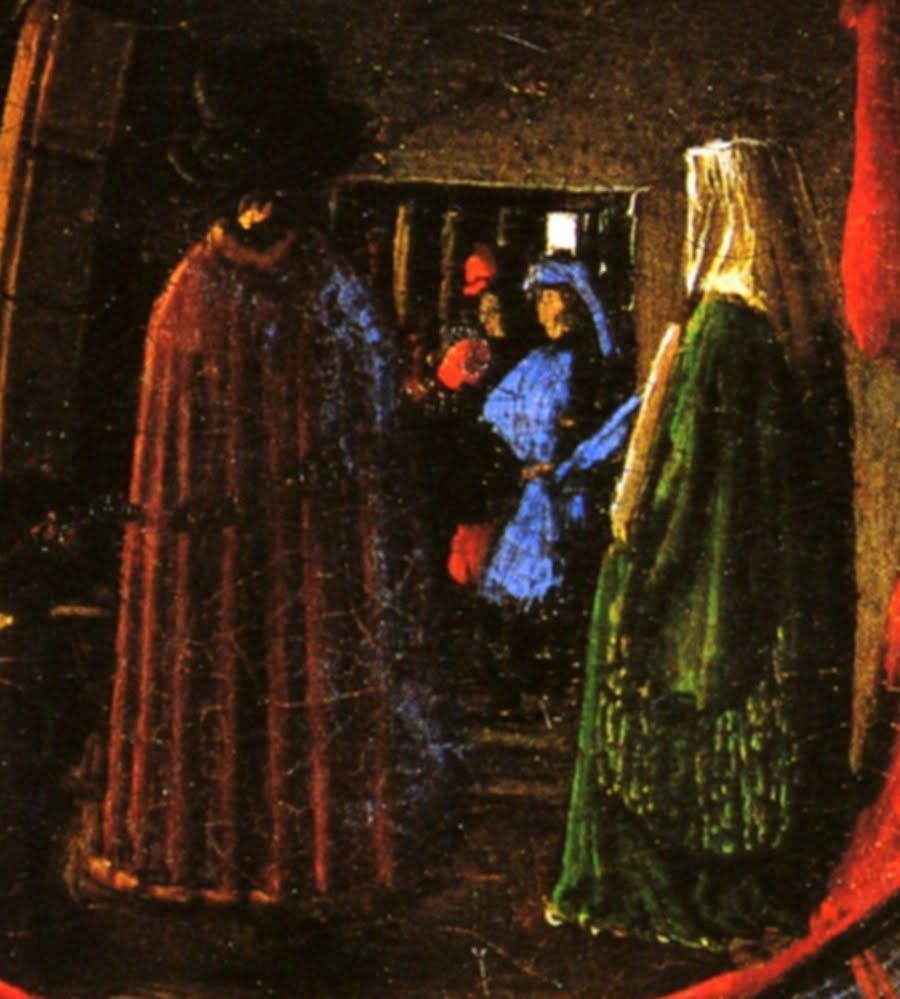 It should not be forgotten that the games of geometry and light used by the painter have a special place in Dutch art history as the pioneer of Vermeer's famous Girl with a Pearl Earring. It is also noteworthy that the artist wrote "Jan van Eyck was here 1434" in Latin on the wall above the mirror instead of the classic signature.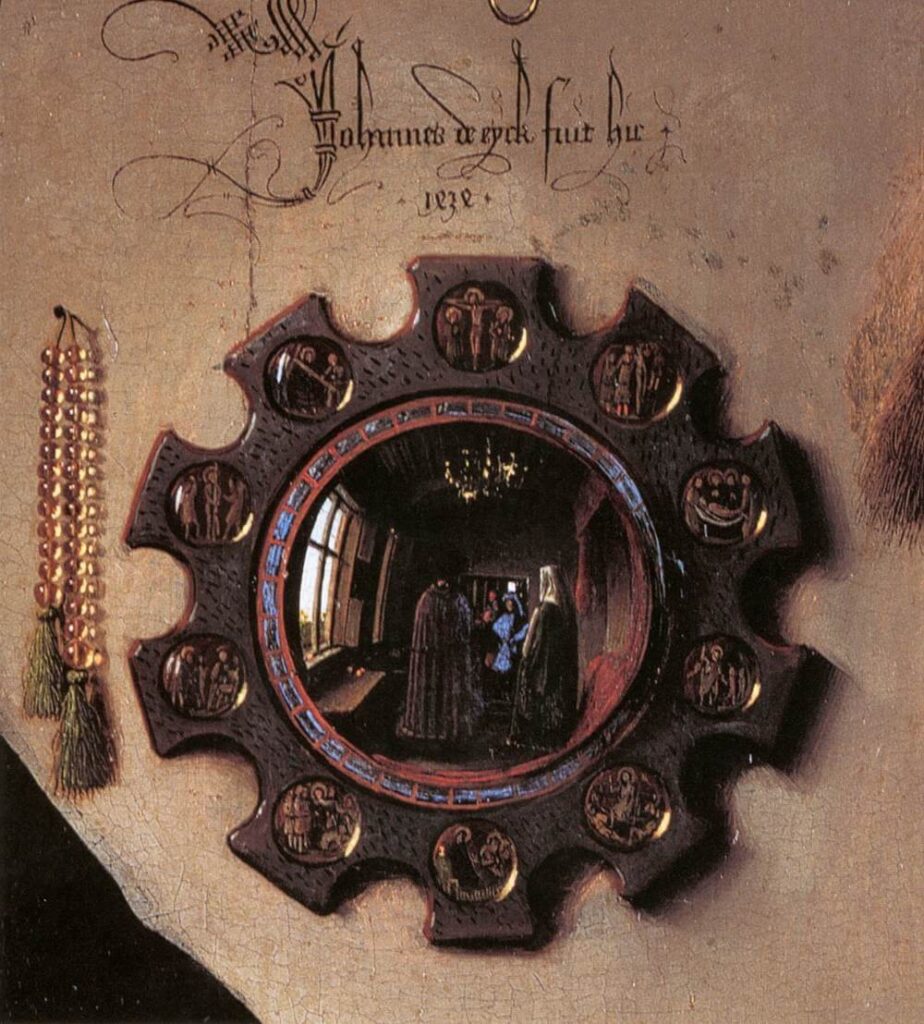 The woman seen in the painting is not pregnant as it might seem at first glance, but she can be perceived that way because she squeezes her fur-covered dress, which is the symbol of existence, on her belt. As well as the oranges that arrived in Northern Europe at that time, reflecting the richness of the couple, the colors of all textile products painted in the room were chosen from the rarest tones of the period, demonstrating the social status of the couple.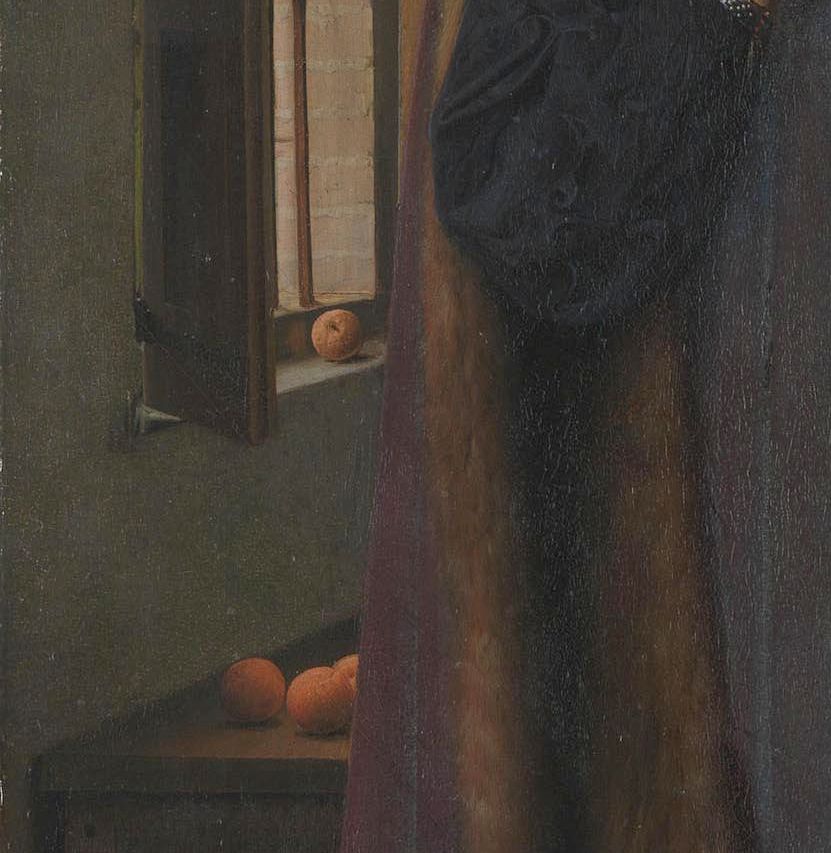 In the work where every object in the composition is a symbol, it conveys to the audience that the round mirror is seen as important to the all-seeing God, the loyalty of the dog standing on the couple's feet, and the clogs standing on the ground are considered too important to be entered with shoes.
For centuries it has not been clarified whether this work is a wedding celebration or that the candle on the ceiling of the candlestick on the side of Giovanna Cenami was ordered as a commemorative painting by the wealthy merchant, as it represents her deceased wife.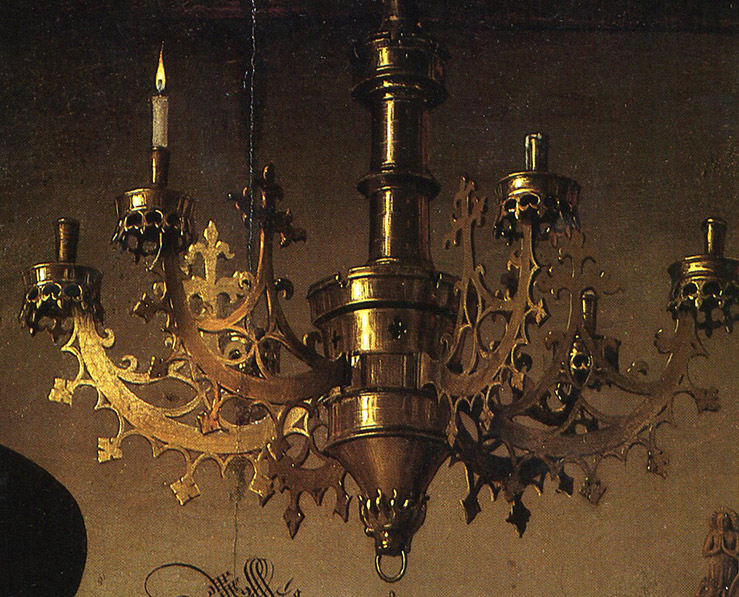 ---
Let's share!